We spent the last three weeks with family and friends from Slovenia.
Good food and drinks are an important part of our lives.
We had some homemade stuff but also groceries are well stocked with items familiar to our stomachs.
Local meats, fruits and veggies.
After a long time, we went after pizza today and we didn't regret it. Even pizza is better here than back in Canada.
I can't explain why, but maybe we trained that way from the childhood.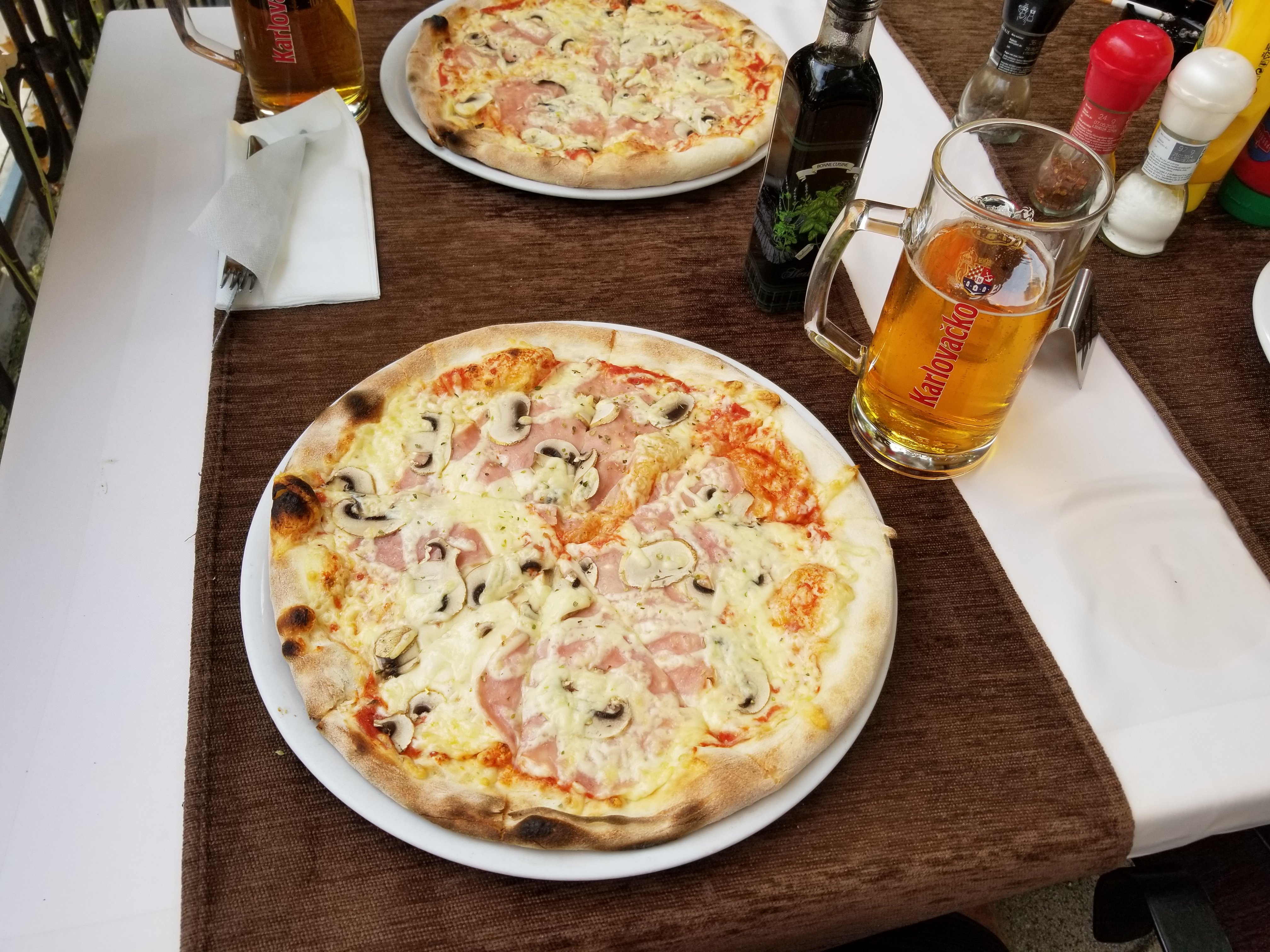 Two margaritas and two large beers.
We get that for 25 cad which is the half price we would pay in Edmonton.
We can call that a good deal, aren't we?
I can't post seven photos of pizza, of course, that's why I'll add some random shots from the town.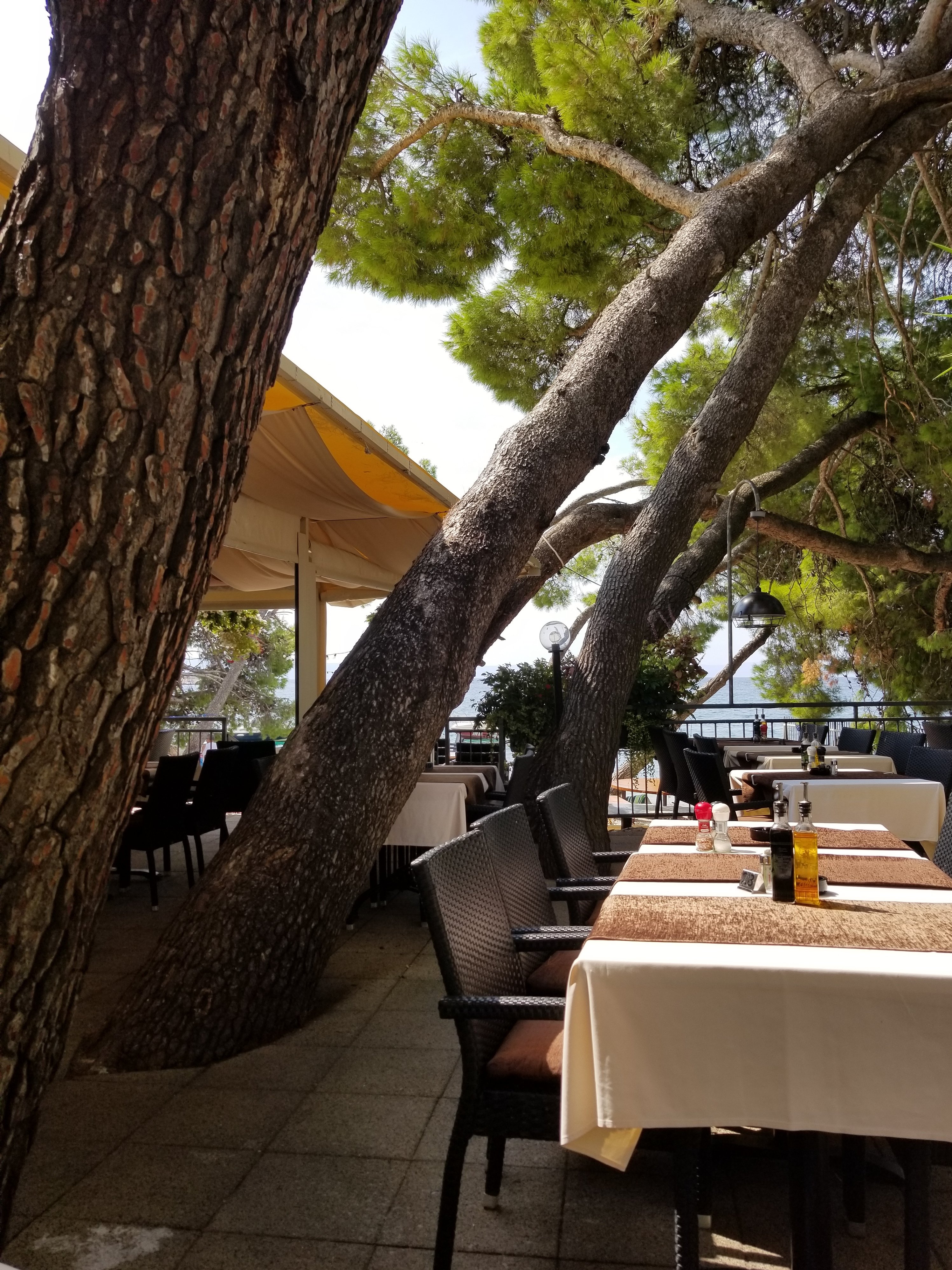 These old pine trees at the restaurant garden are impressive.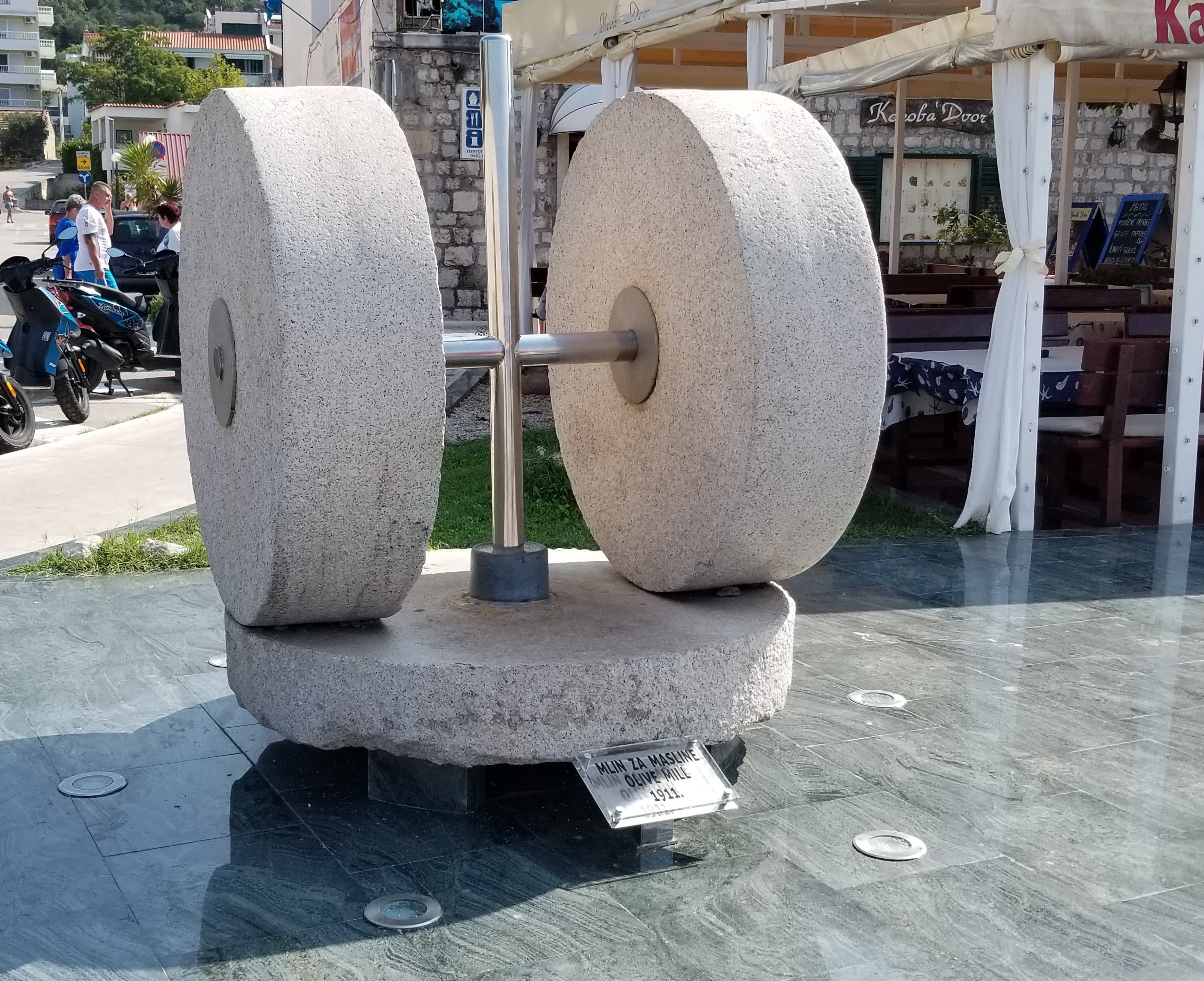 These are special stones for grinding olives to produce the olive oil.
They're more than 100 years old.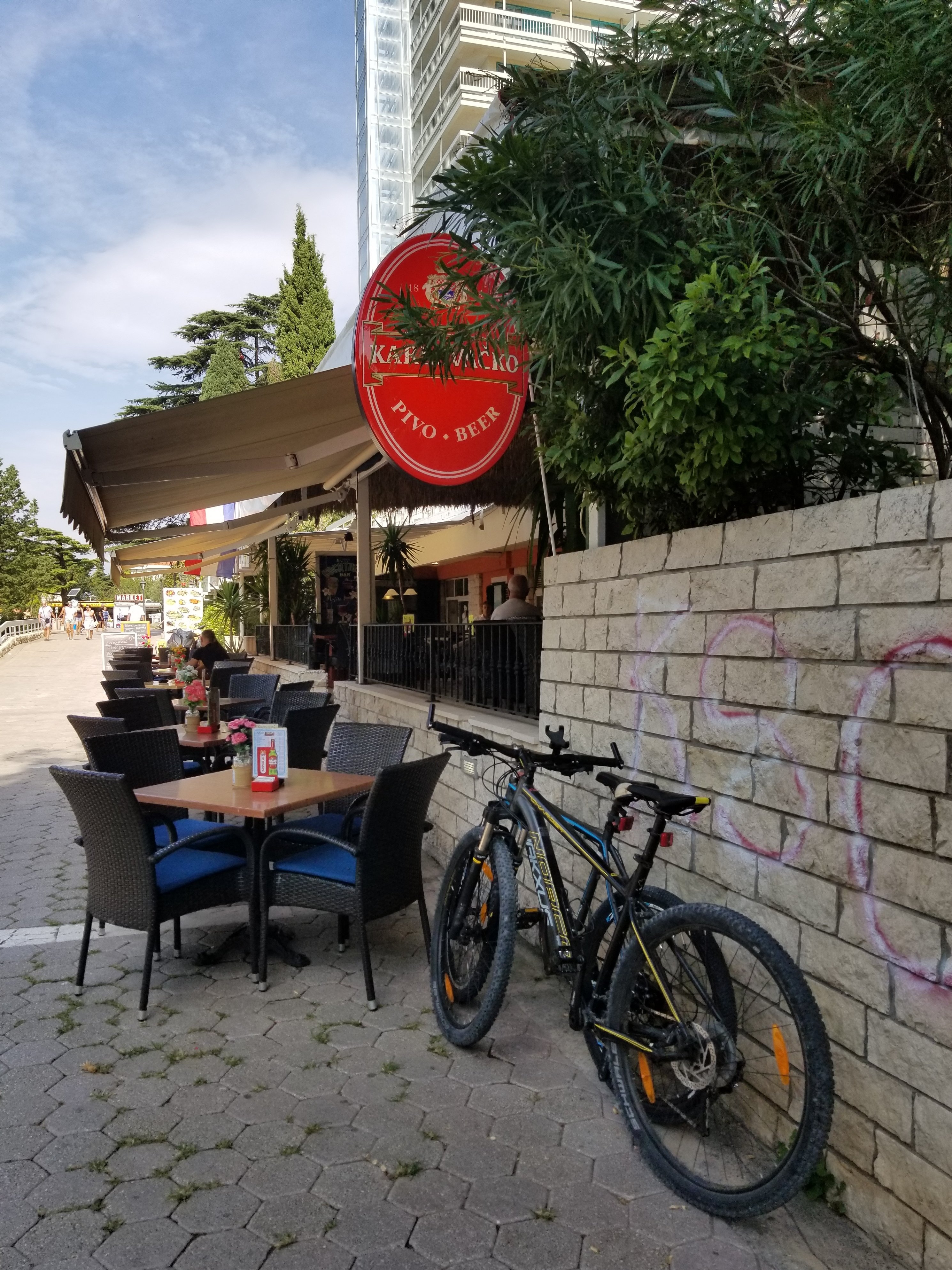 We don't have the chain to lock our bikes and we need to find a safe place to park.
Close to the table at the bar is a very convenient place.
From this photo, you can learn how to order a beer in Croatian or Slovenian language.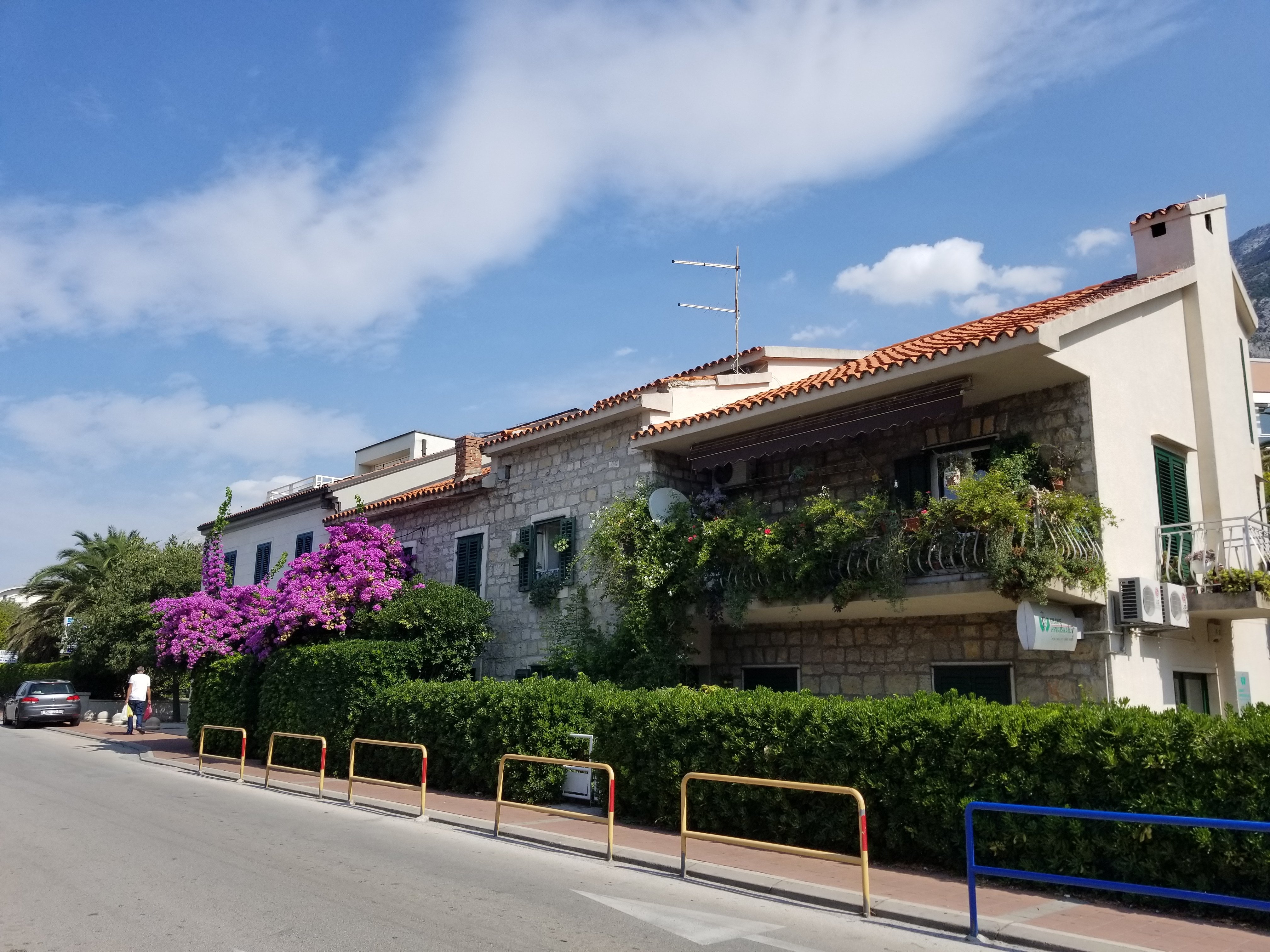 Street photography I took on the way back to our apartment.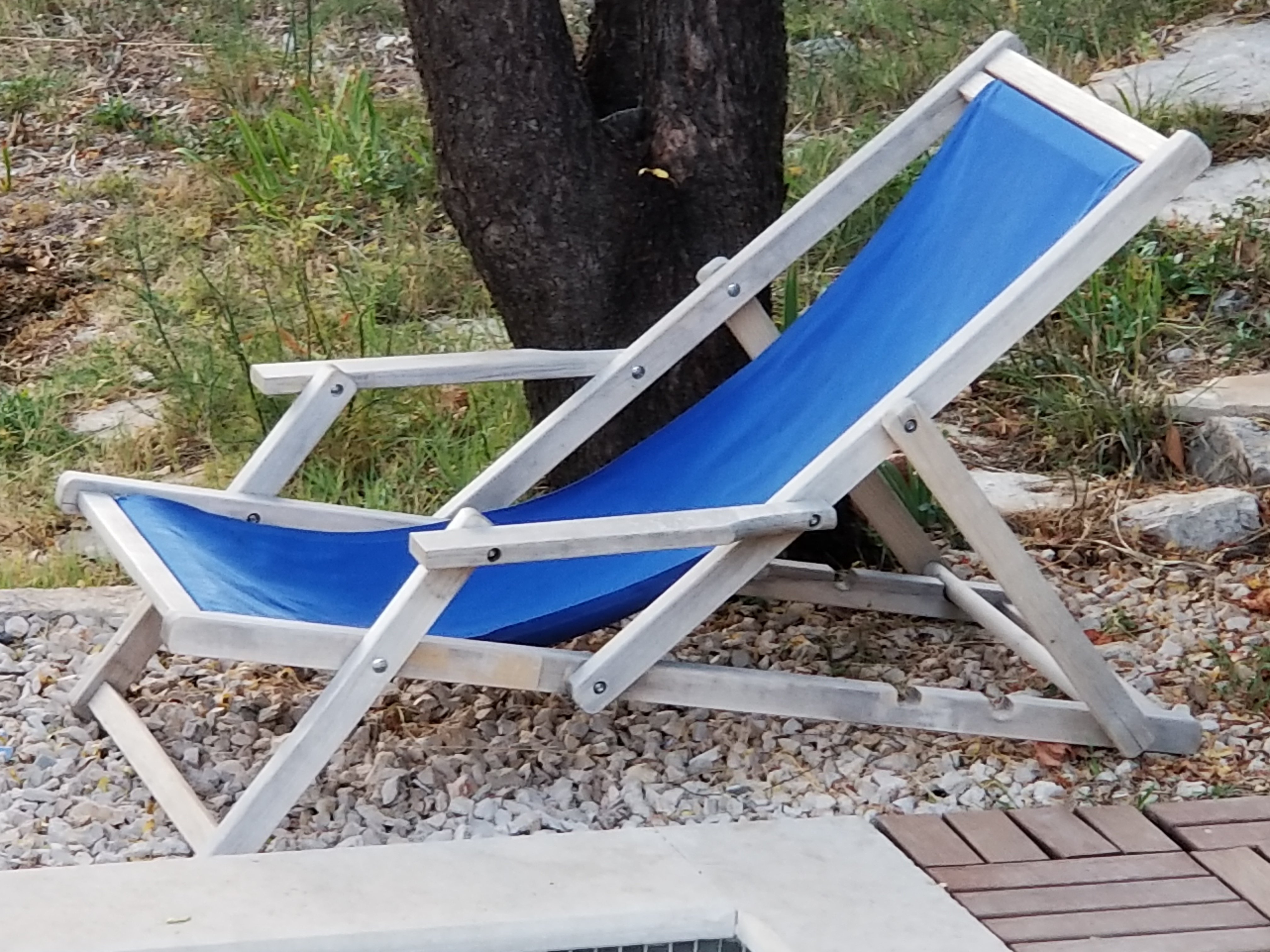 A proper place to digest my pizza.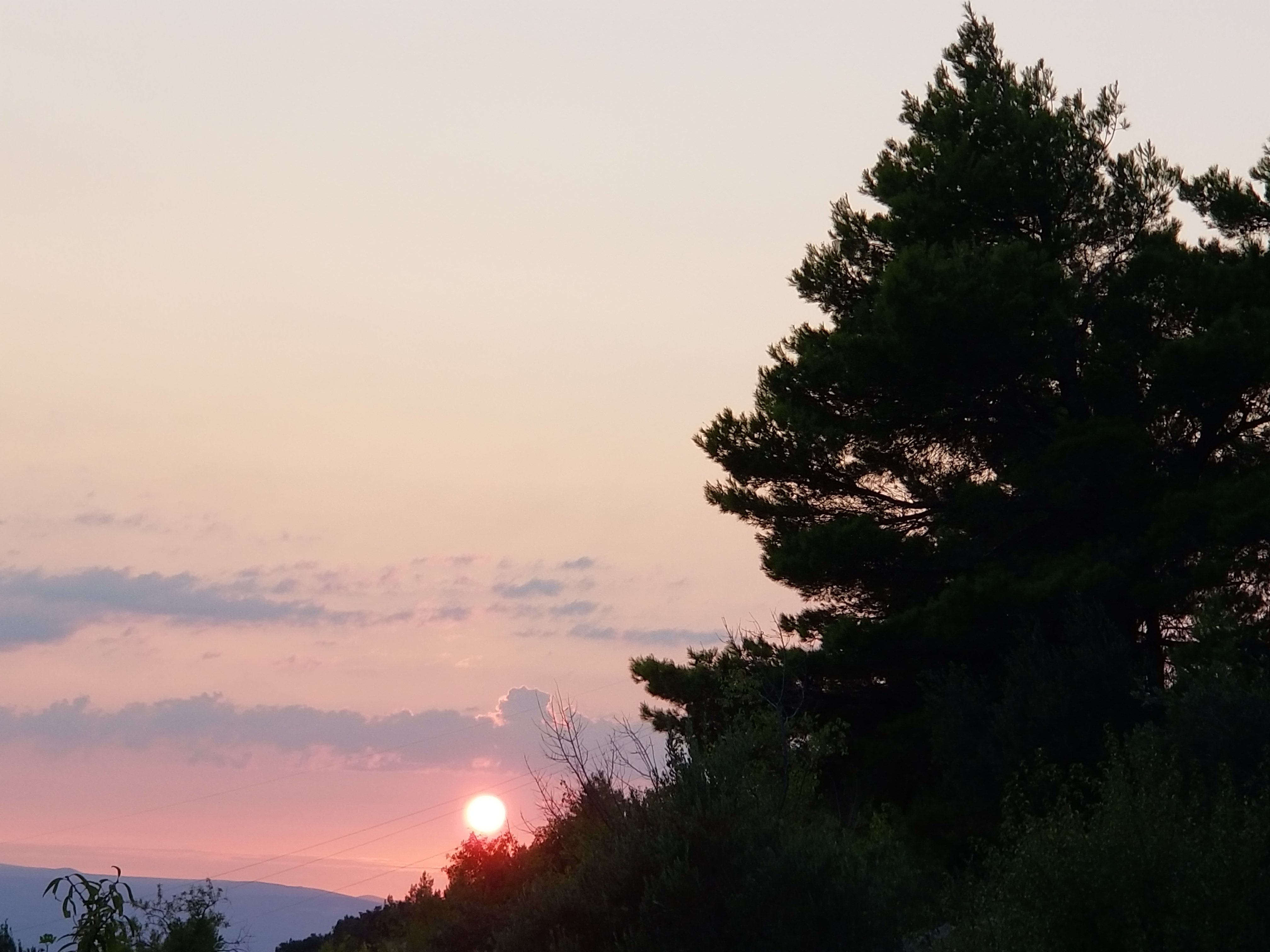 Another summer sunset.
Just a jump in the swimming pool and I'm ready for bed.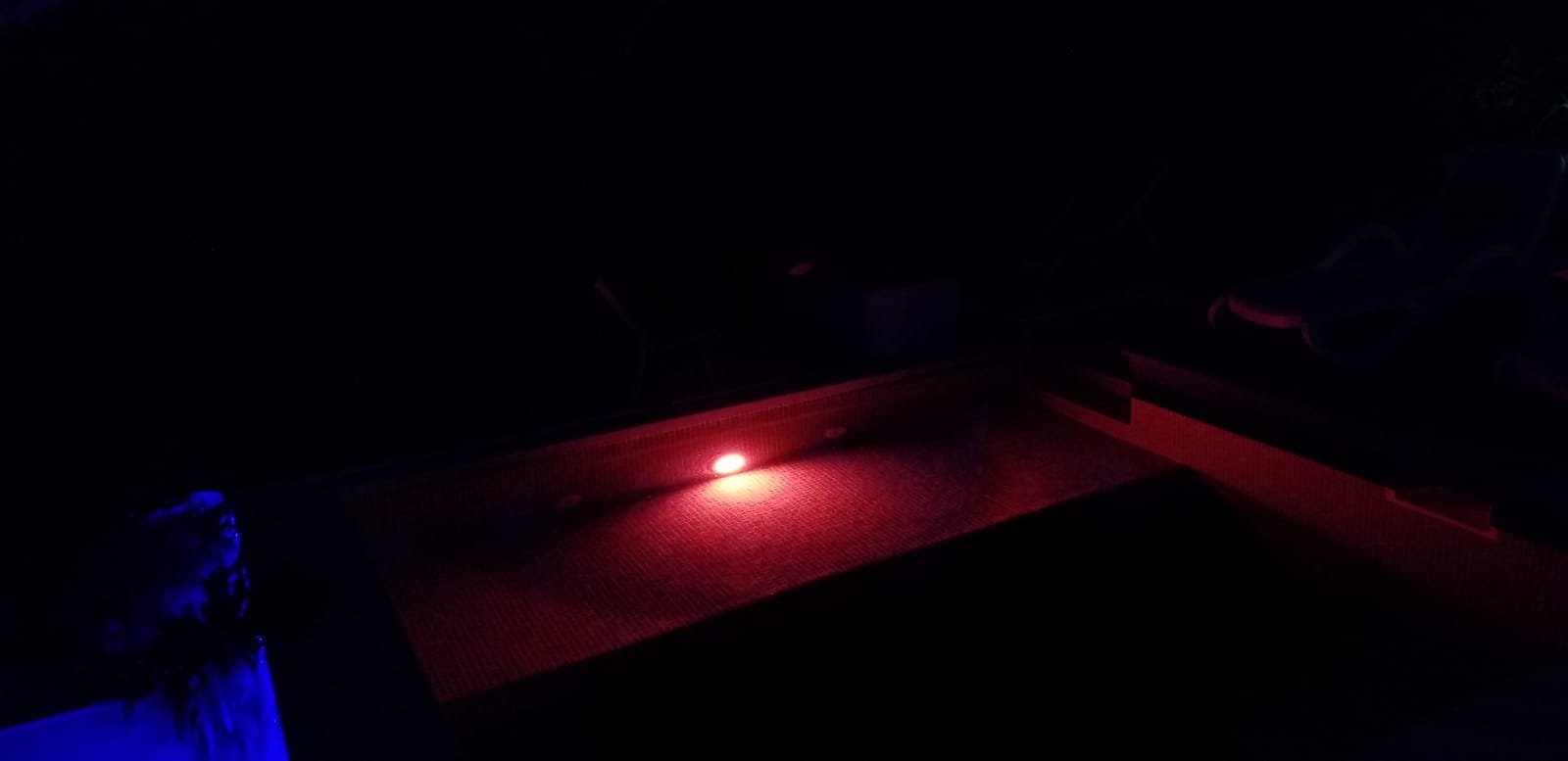 The rain we expected didn't reach us today. We are south enough, far from the bad weather.
Goodnight, my friends.