I want to present you another gem of western Slovenia. Its name in translate means bridge on Soca river.
The artificial lake was built 1938 to fuel the power plant. In the last decade became popular among tourists and fishermen.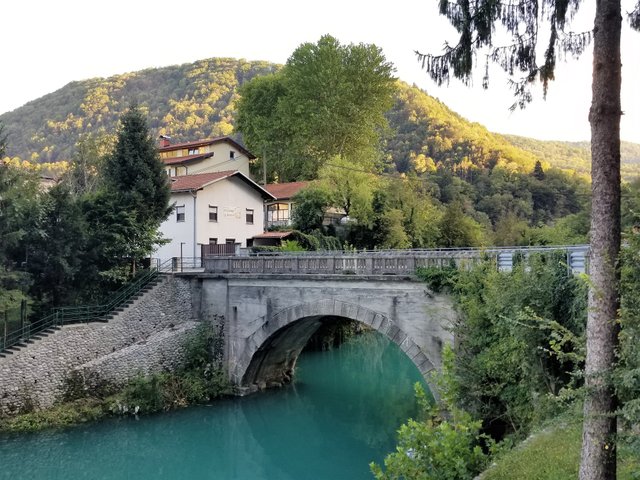 Here's the bridge.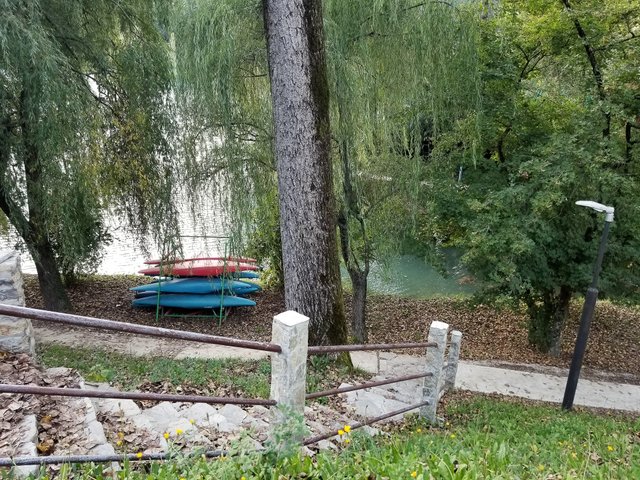 Stairs down to the bank.
Kayaking and canoeing are also part of activities on the lake.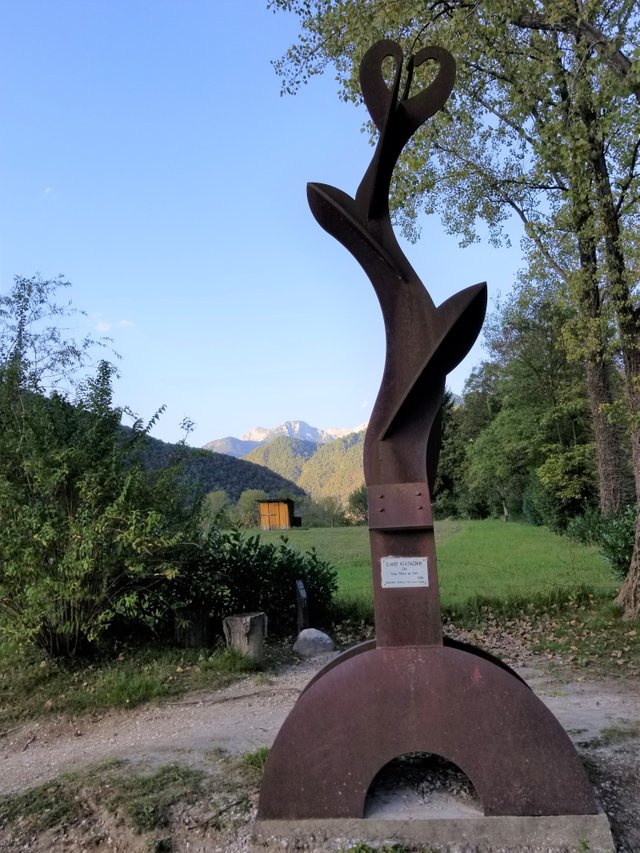 They even find a place for art by the walking trail.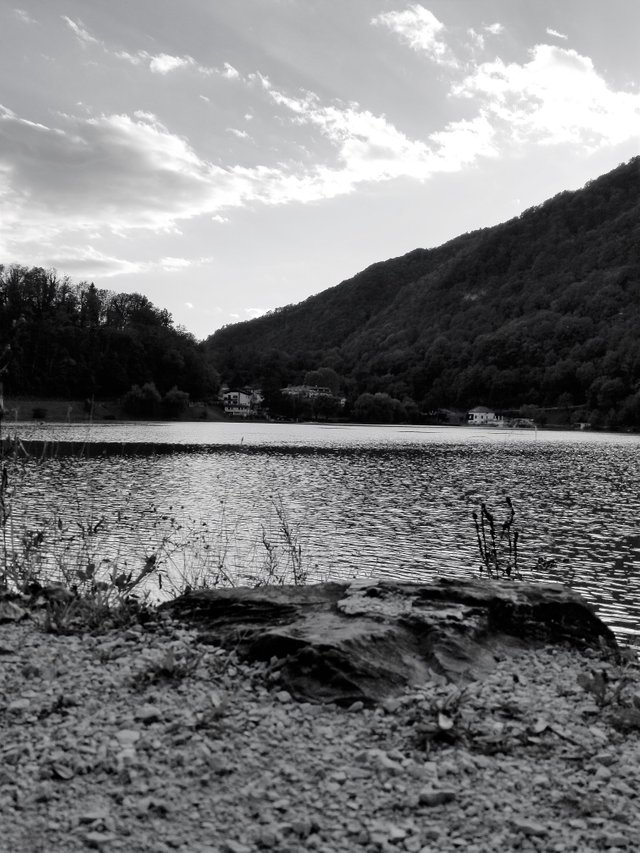 It was a bit late at the time of our visit and I couldn't get proper lighting for my shots.
This one looks better in B&W.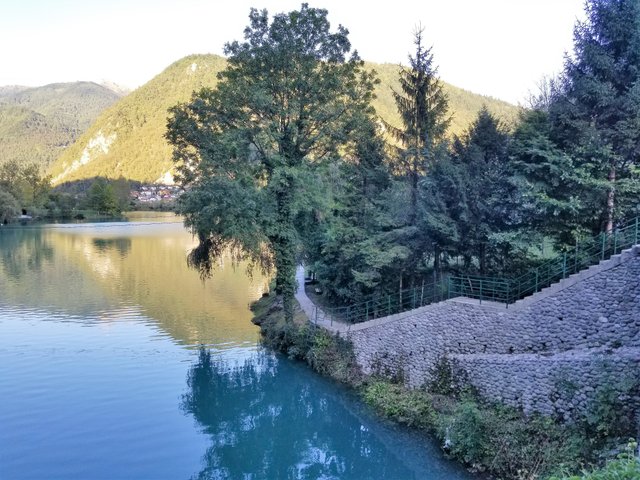 Nice reflection on the water with hills in the background.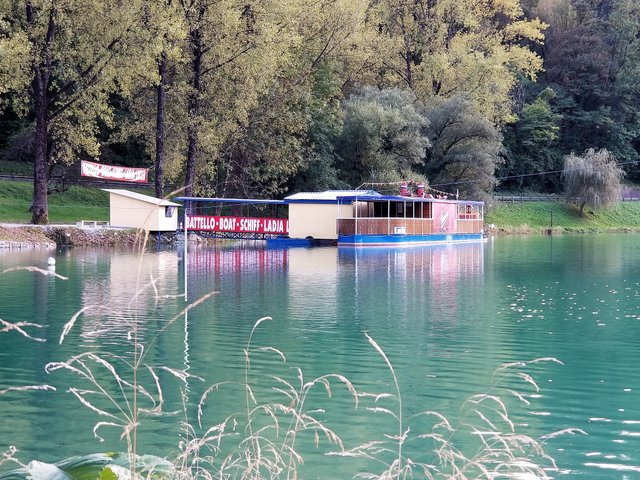 The boat is a must for every touristic lake and Most na Soci is not an exception.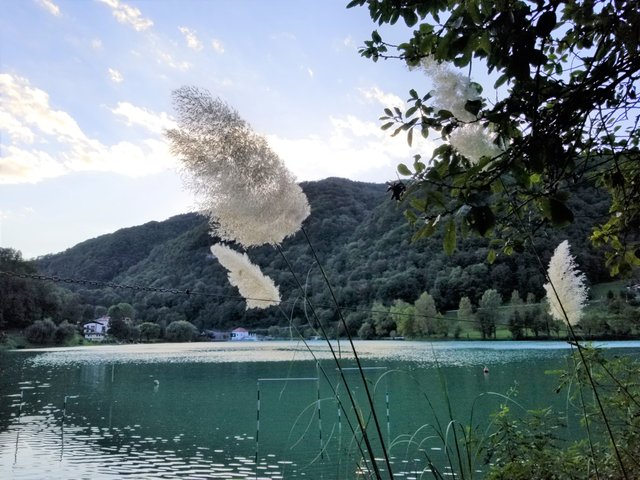 My artistic attempt to catch a good landscape photography.
That's all for today. Stay tuned for more.
Have a great day, my friends.