Slime moulds are go!
Doesn't sound very nice, "slime mould", does it?
These weird and wondrous organisms aren't fungi, but "organisms that can live freely as single cells, but can aggregate together to form multicellular structures."
Here's an example of such a structure doing an impression of candle wax. I think it is red raspberry slime (Tubulifera arachnoidea), rossig buiskussen in Dutch: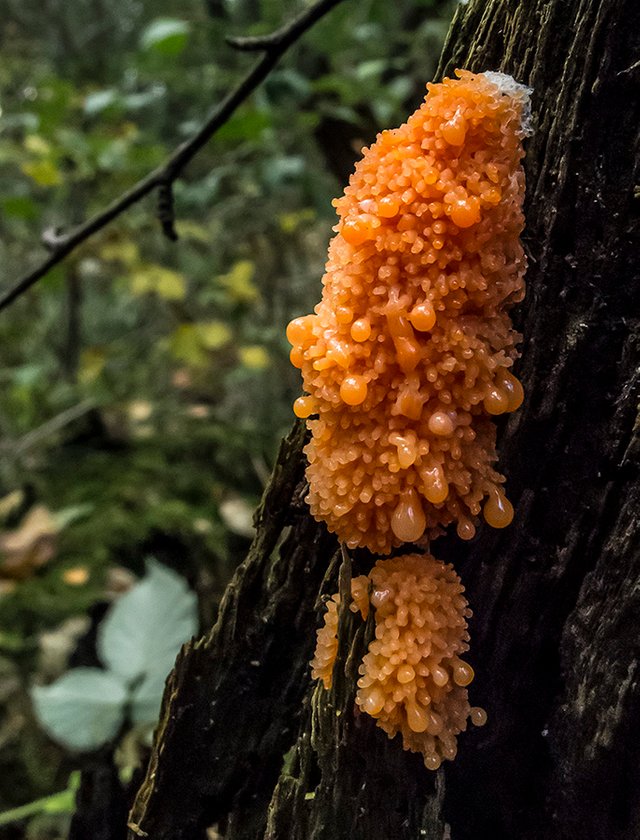 Olympus XZ-1, 28mm, ISO400, f5.6, 1/50s
Here's another species, doing an impression of starship Enterprise on the move. It is called scrambled egg slime or dog vomit slime mold (Fuligo septica), heksenboter in Dutch: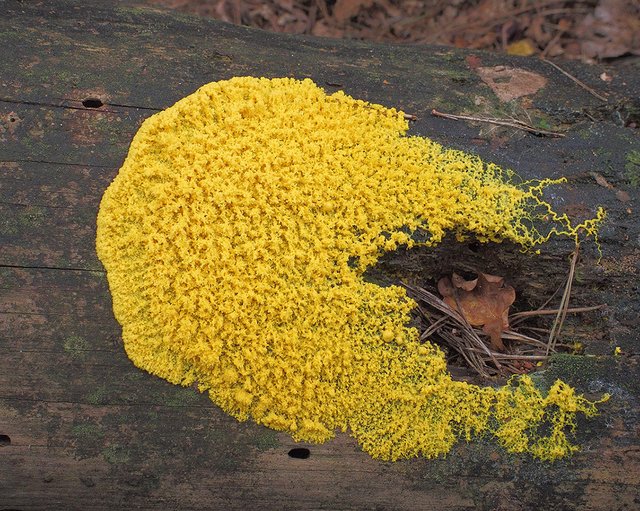 Olympus Stylus 1s, 42mm, ISO400, f4, 1/125s
Strange thing is: it actually is on the move!
"When food is in short supply, many of these single-celled organisms will congregate and start moving as a single body. They can readily change the shape and function of parts and may form stalks that produce fruiting bodies."
They move very slowly though, so no need for short shutter speeds or running away in panic. Still, strange stuff, this.
Thanks for watching!
The quotes are from Wikipedia. The photos are mine, as always.