Yesterday I woke up early and went photo shooting near the Kishon river bank, which is near my new home 😎
As I came out the door it was noticeably cooler and a nice air breeze was flowing through my hair.
Yup! It's the end of the summer and its searing heat 😊
Along the way were strange cloud patterns in the sky - probably another sign of the summer end and the beginning of the Autumn
When I reached the river's bank I noticed this climbing plant which was wrapped around the trunk of another dried plant and had such nice flowers 🌸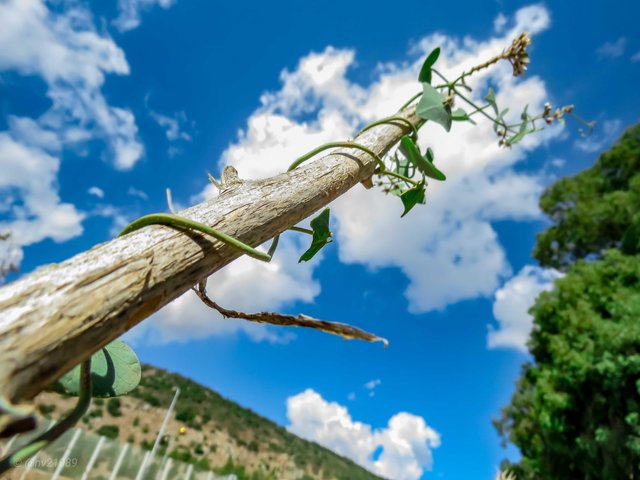 I was intrigued so I dug up some info about it, and what do you know - it is a kind of a potato which it appears, has many uses.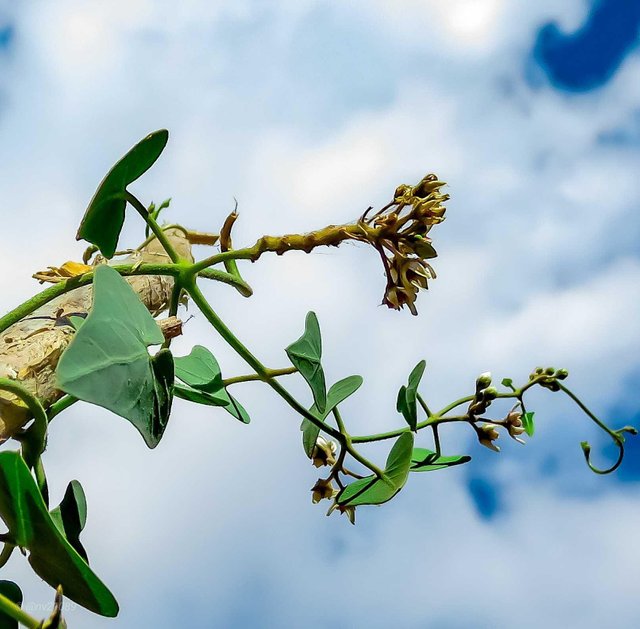 It is called Metaplexis Japonica and it's a deciduous climber plant, growing to 8 meters tall.
It is frost tender and flowers from July to September.
The species are hermaphrodite (has both male and female organs).
Suitable for: light (sandy), medium (loamy) and heavy (clay) soils.
Suitable pH: acid, neutral and basic (alkaline) soils. It can grow in semi-shade (light woodland) or no shade. It prefers moist soil.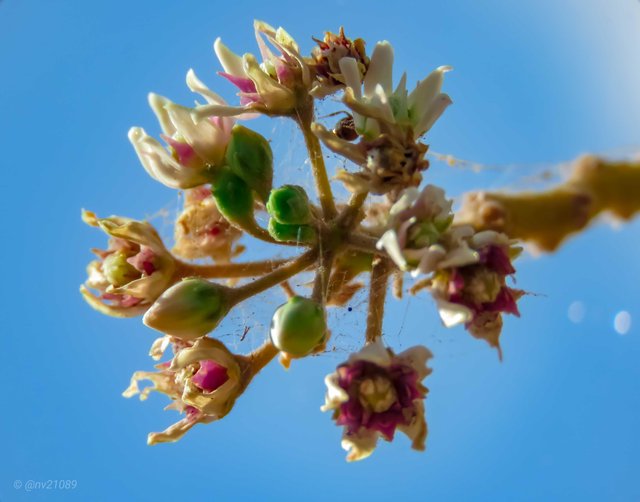 Its edible parts are the Fruits, Leaves, and Root.
Young leaves 🌱 can be eaten raw or cooked.
Young fruits 🌾, raw or pickled and the Root 🥔 can also be cooked.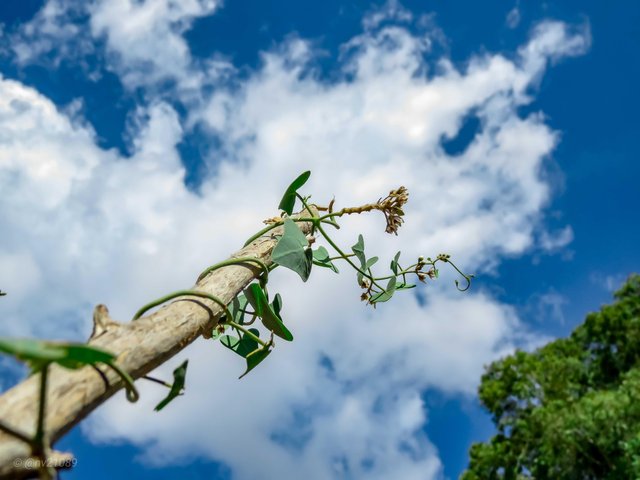 Its also has some medicinal uses.
The stems and roots are used as medicine for traumatic injury, snake bites, impotence, and infantile malnutrition due to intestinal parasites.
Enjoy!
Canon PowerShot SX60 HS
Info: pfaf.org