Was woken up early today at my village, where I had reached late last night. I have been travelling to my village frequently these days due to some construction I have undertaken.
The commotion which woke me up was because of a landslide which had brought down a tree and had blocked the road to our village partially. Last nights rain was torrential and it was a relief to see nothing worse happened.
I had to go out and have a look and took some photo's to show you the slide. As I shall be staying for longer periods in my village, I expect to share more photo's in the coming days.
But I hope you like these!
---
All photos have been touched-up using GIMP, scaled in size and taken with my mobile camera, Samsung Galaxy S6 edge
---
---
The small tree which slid onto the road blocking it partially.
---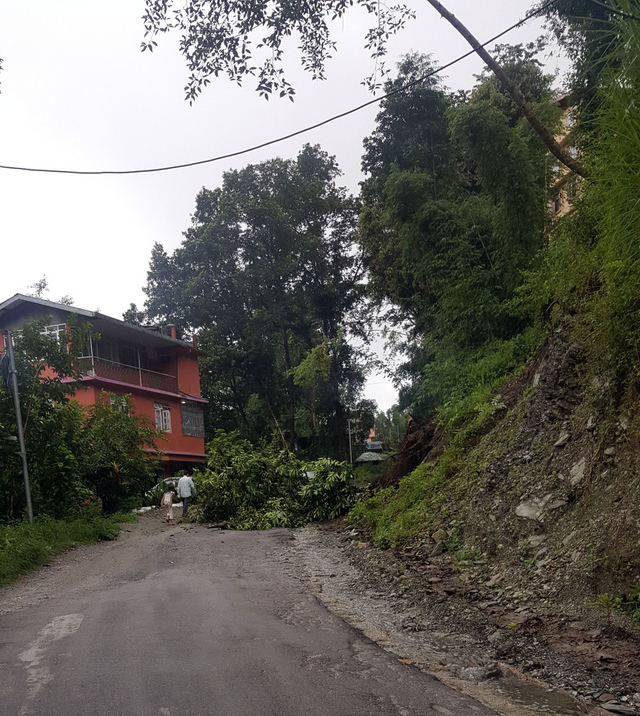 ---
Another view of the same area.
---
---
A close up shot of the affected area.
---
---
You can right-click and open image in a new tab for a larger format.
All photos are free to use without attribution or copyrights.
(Though you may give me credit, if you wish!)
---
---
If you like my work, please up-vote and read more at @norbu.
You may also click the down-arrow next to my name (before my reputation score below) to follow me. Or you may just re-steem to share the love! 😊
---