So what is the difference between a butterfly and a moth?
It seems that a moth sits with its wings spread out while a butterfly wings are together, in the 'up' position, when they are not flying around and sitting on something!
So yesterday was a rainy day here and when I went onto my porch for a smoke, I saw a black patch in a corner. Getting closer, I realized it was a moth due to the spread out wings, and tried to take some pics.
But it was dark and I only had my trusty camera phone with a flash, so I used it to take some shots. The photo's below are two of them and I hope you like them.
---
All photos have been touched-up using GIMP, scaled in size and taken with my mobile camera, Samsung Galaxy S6 edge
---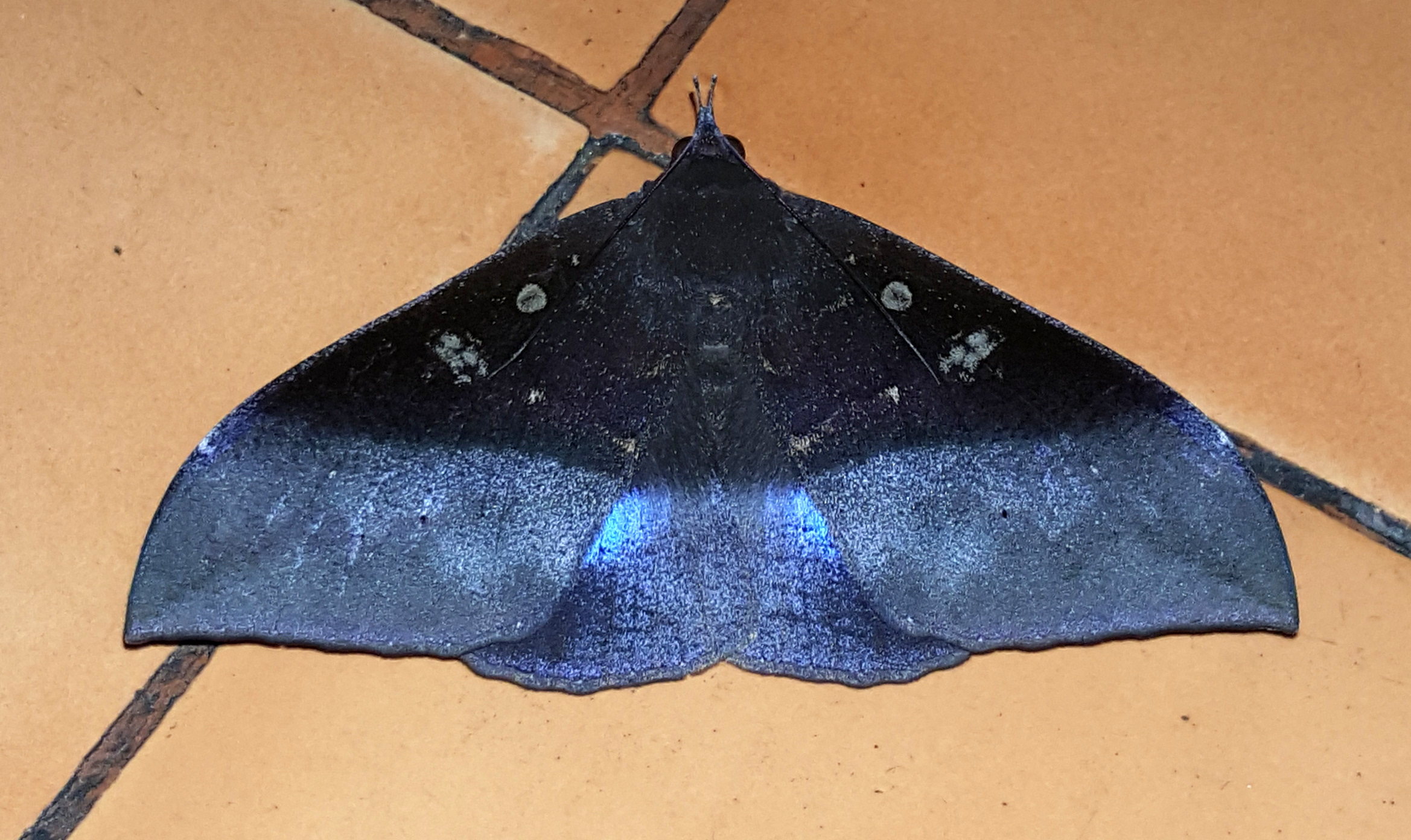 ---
A shot of the moth on the floor
---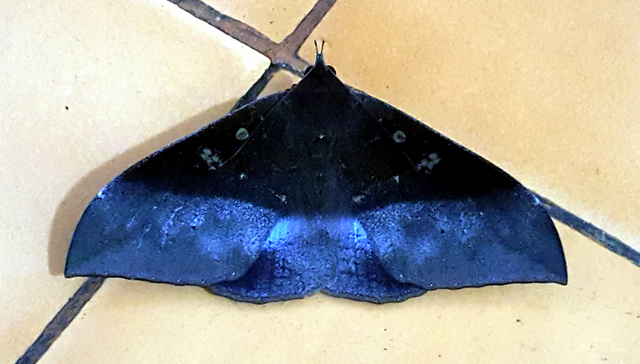 ---
Another shot with light level modified using GIMP
---
---
You can right-click and open image in a new tab for a larger format.
All photos are free to use without attribution or copyrights.
(Though you may give me credit, if you wish!)
---
---
If you like my work, please up-vote and read more at @norbu.
You may also click the down-arrow next to my name (before my reputation score below) to follow me. Or you may just re-steem to share the love! 😊
---