Trying to achieve the perfect pork belly crackling? It's easier than you think!
Hey lovely people, thanks again for checking out another one of my recipes. This dish literally has 3 ingredients if you don't count the water, salt & garnish. As always get the very best you can afford and make sure every element is perfect and you will create a dish where your guests or family will think you have been taking cooking classes! (But lets keep that between you and me)
Here is what you will need: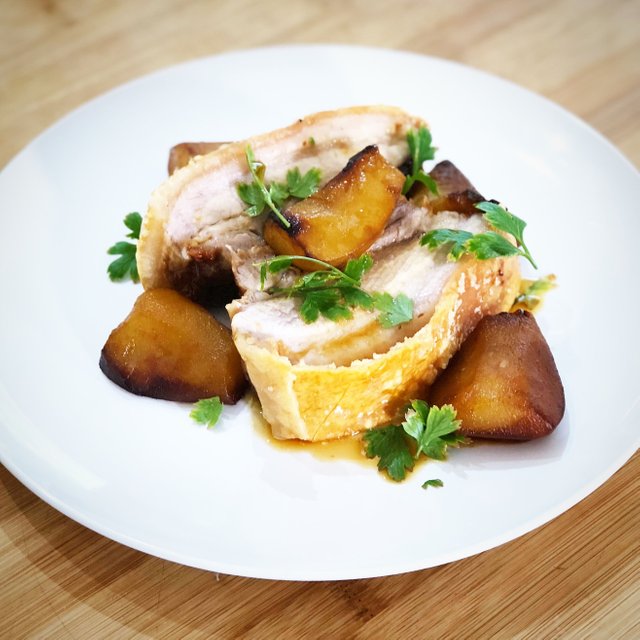 Ingredients:
400g Grass fed pork belly, left at room temperature rinsed and patted dry
2 Pears (I used in season Packham Pears)
1/4 cup Pineapple juice (try and use no added sugar juice)
1 cup water
2 fresh flat leaf parsley sprigs
1 tablespoon of salt (I use Maldon Sea Salt Flakes)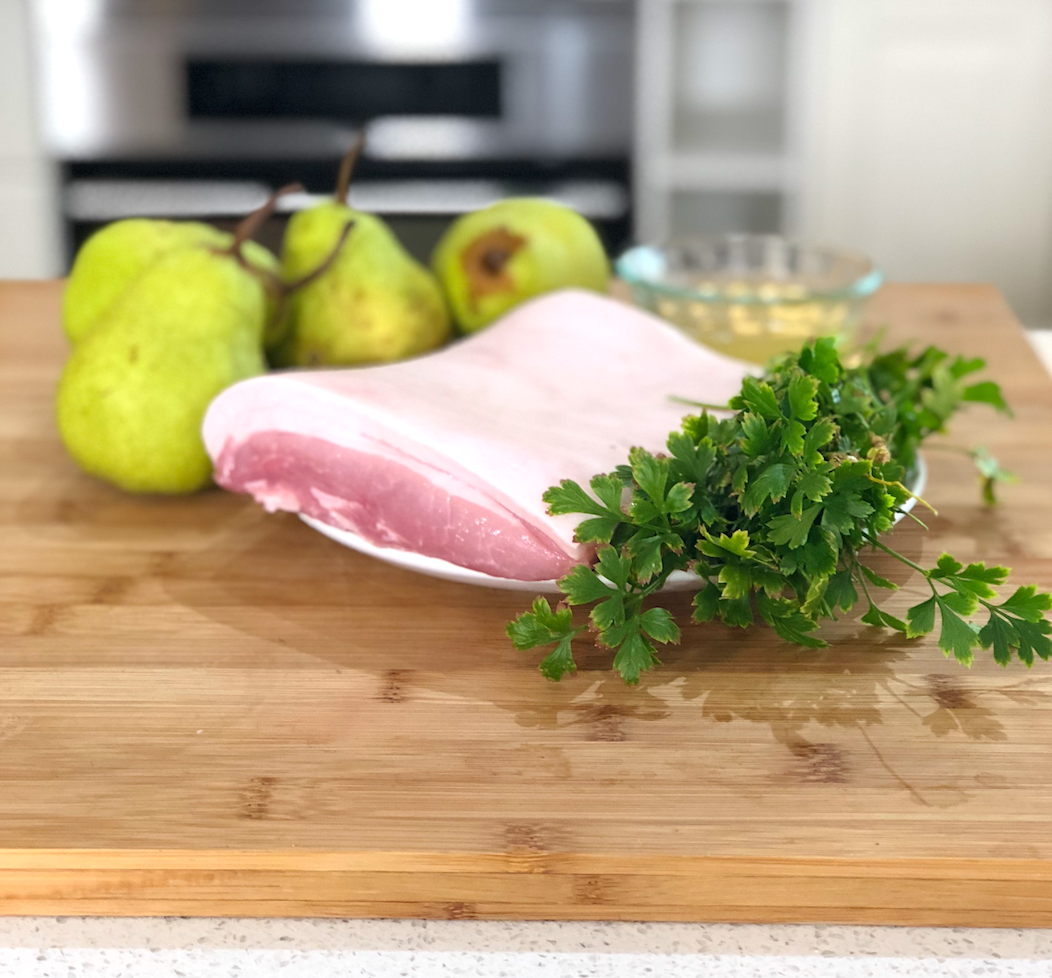 Method:
Sprinkle the salt over the pork skin. Cover with paper towel and leave on the kitchen bench for 1 hour. Preheat your oven to 220C or 425F or Gas 7.
There are two ways to roast the pork, the traditional way in the oven or as I have been doing lately in an Air Fryer. I find I get great results, the pork stays juicy and tender while the crackling will be amazing. So with that being said here are your two options:
Air Fryer - Place in and set the temperature to 180C/350F, set the time for 40 minutes (400g pork belly)
Oven - Place in a roasting tray with a rack (so the bottom is not touching) and roast for 20 minutes at 220C/425F/Gas 7 then turn the heat down to 160C/325F/Gas 3 and roast for a further 1-1 & 1/2 hours.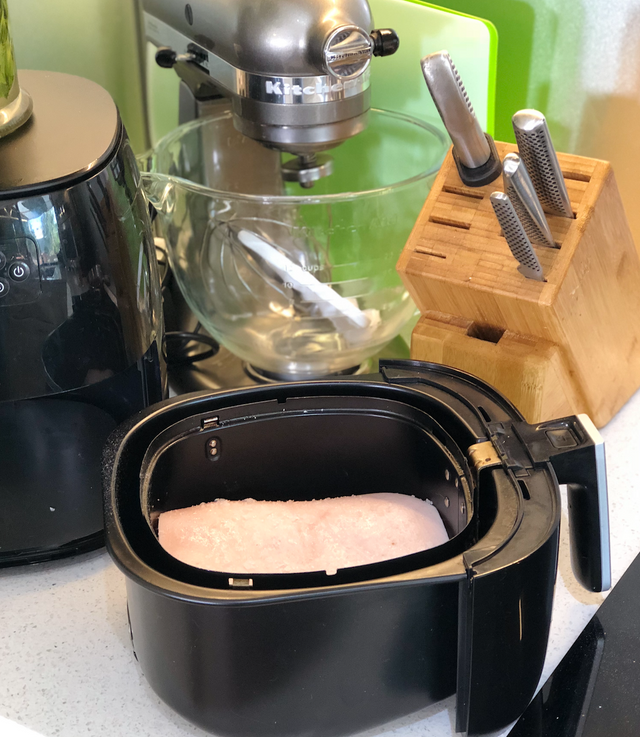 Either method be sure to rest the Pork for 15-20 minutes on a warm plate and keep any juices.
Peel and quarter your pears and place in a deep roasting tray, mix the pineapple juice and water together and pour into the tray making sure all sides of the pears are covered. Roast the pears for 20-25 minutes, turning them over half way through and if needed top up with extra water and pineapple juice so the pears remain juicy. You can add the pears to the Pork if roasting in the oven, I prefer to keep them separate.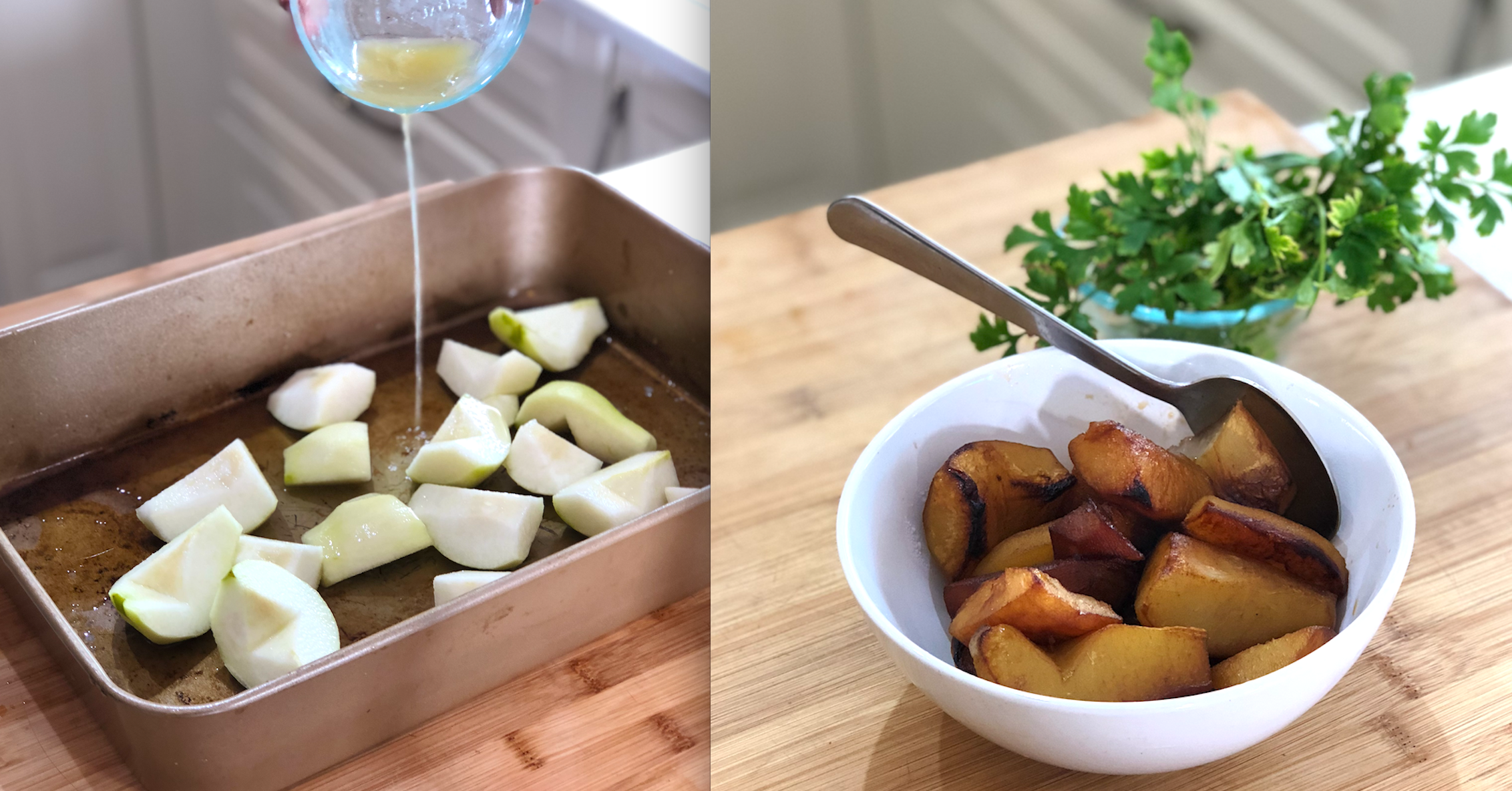 Slice the pork, be generous with the serving and serve with the pears. Garnish with flat leaf parsley and gently spoon over a small amount of pan juices or resting juices.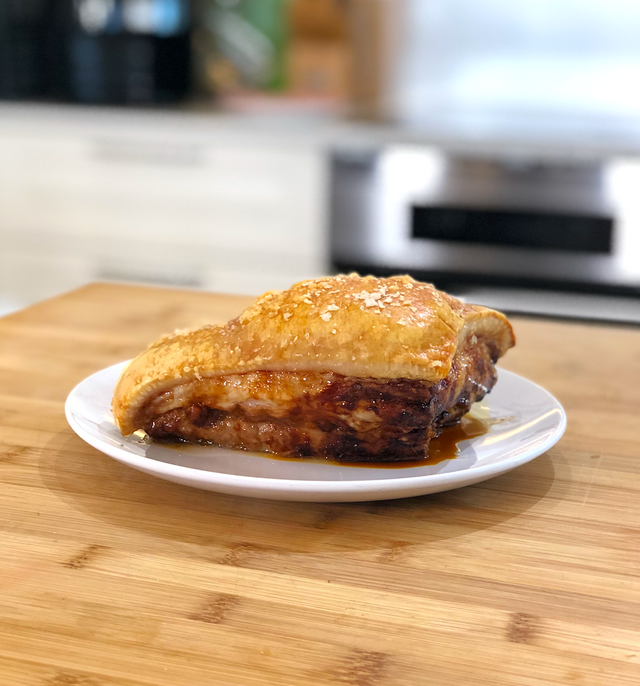 If you don't have any pears you can of course use apples which will work just as well. It is a really special dish and one of my wife Jess's favourites.
Please share any of your food photos by tagging me on Instagram (NickosKitchen) and please follow me here on Steemit @NickosKitchen - I always share your photos when you recreate any of my recipes.
Wishing you all a very yummy day!
Rob