This upgrade of the traditional rice pudding is simply amazing and perfect for wowing dinner party guests!
Hi everyone, I hope you are all having an amazing weekend so far. Today I have for you my Coconut & almond pearl couscous pudding with roasted plums & strawberries served with a lemon myrtle honey vanilla syrup & edible viola flowers.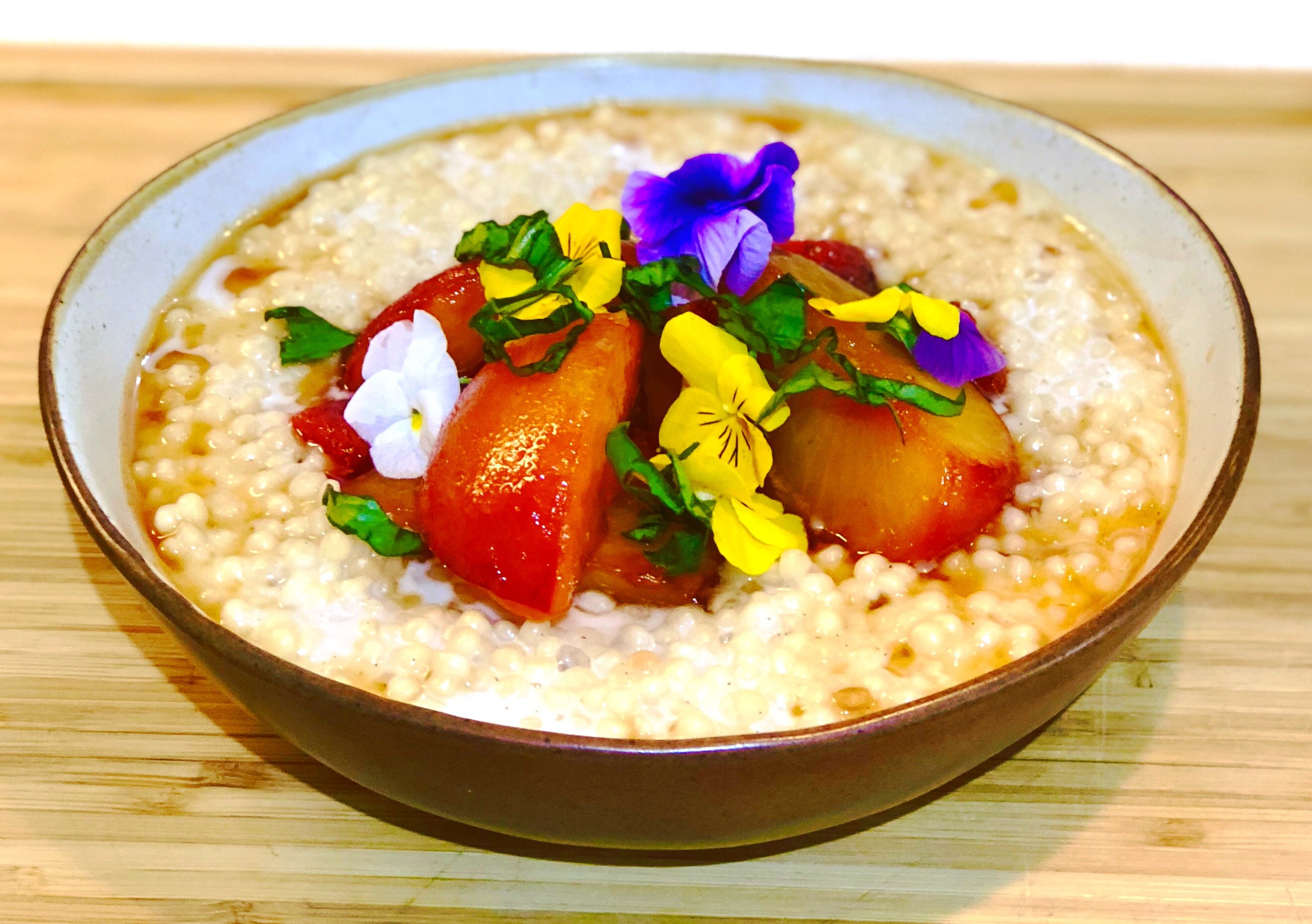 Here's what you'll need!
Ingredients: serves 4
1 cup pearl couscous, uncooked
1 & 1/2 cups coconut milk
1 & 1/2 cups almond milk
1 teaspoon vanilla bean paste
1/2 teaspoon cinnamon
1 tablespoon raw sugar
250g punnet strawberries, hulled and halved
4 fresh ripe plums
2 tablespoons honey
1/4 teaspoon turmeric
1 teaspoon fresh ginger, grated
Edible voila flowers (optional)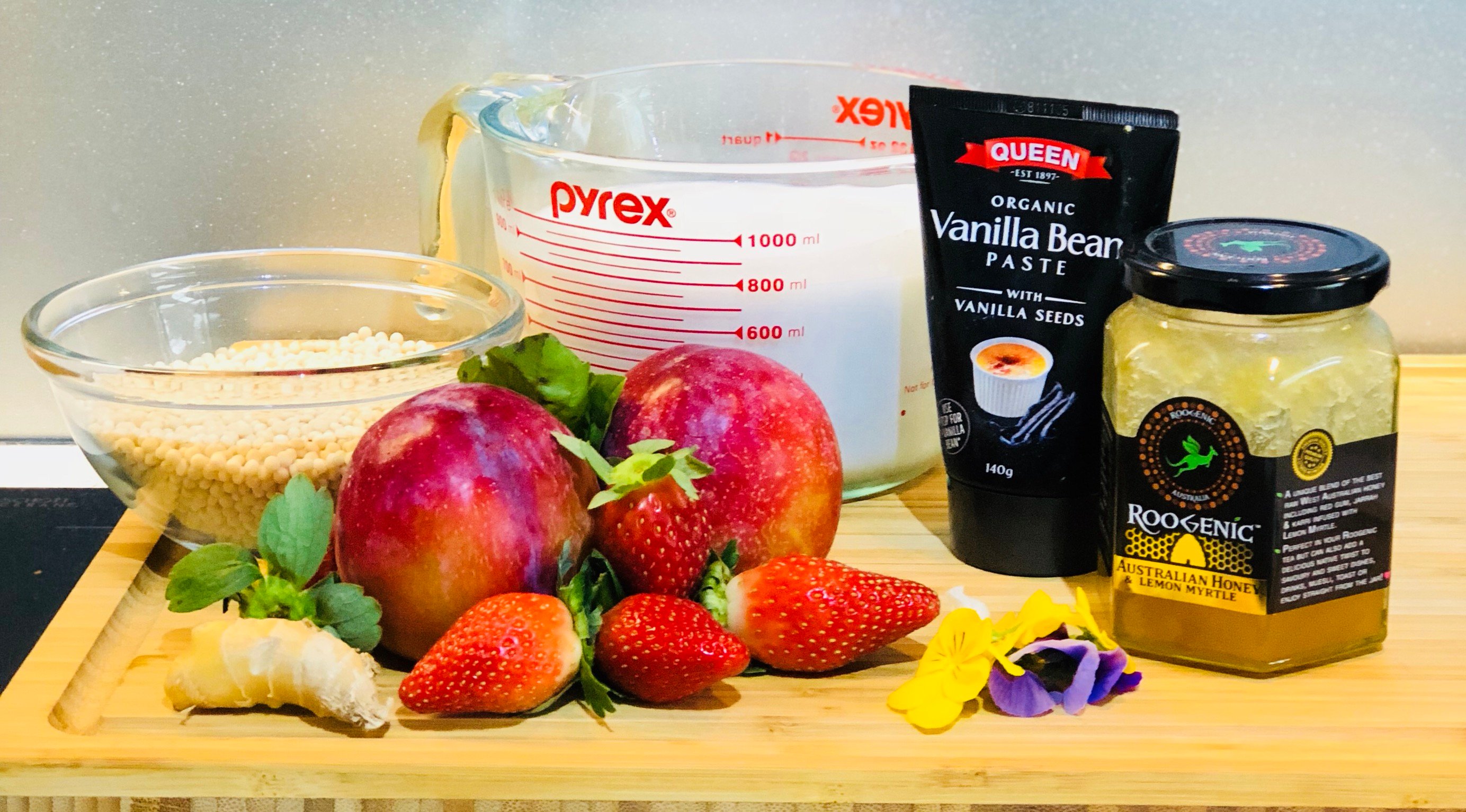 Method:
Preheat your oven to 200c/390f. Line a large baking tray with a liner or baking paper.
Place couscous, milk, vanilla and cinnamon in a saucepan over a low heat. Cook, stirring constantly for 15-20 minutes or until the mixture thickens and the couscous is soft. Stir in the raw sugar at the last moment.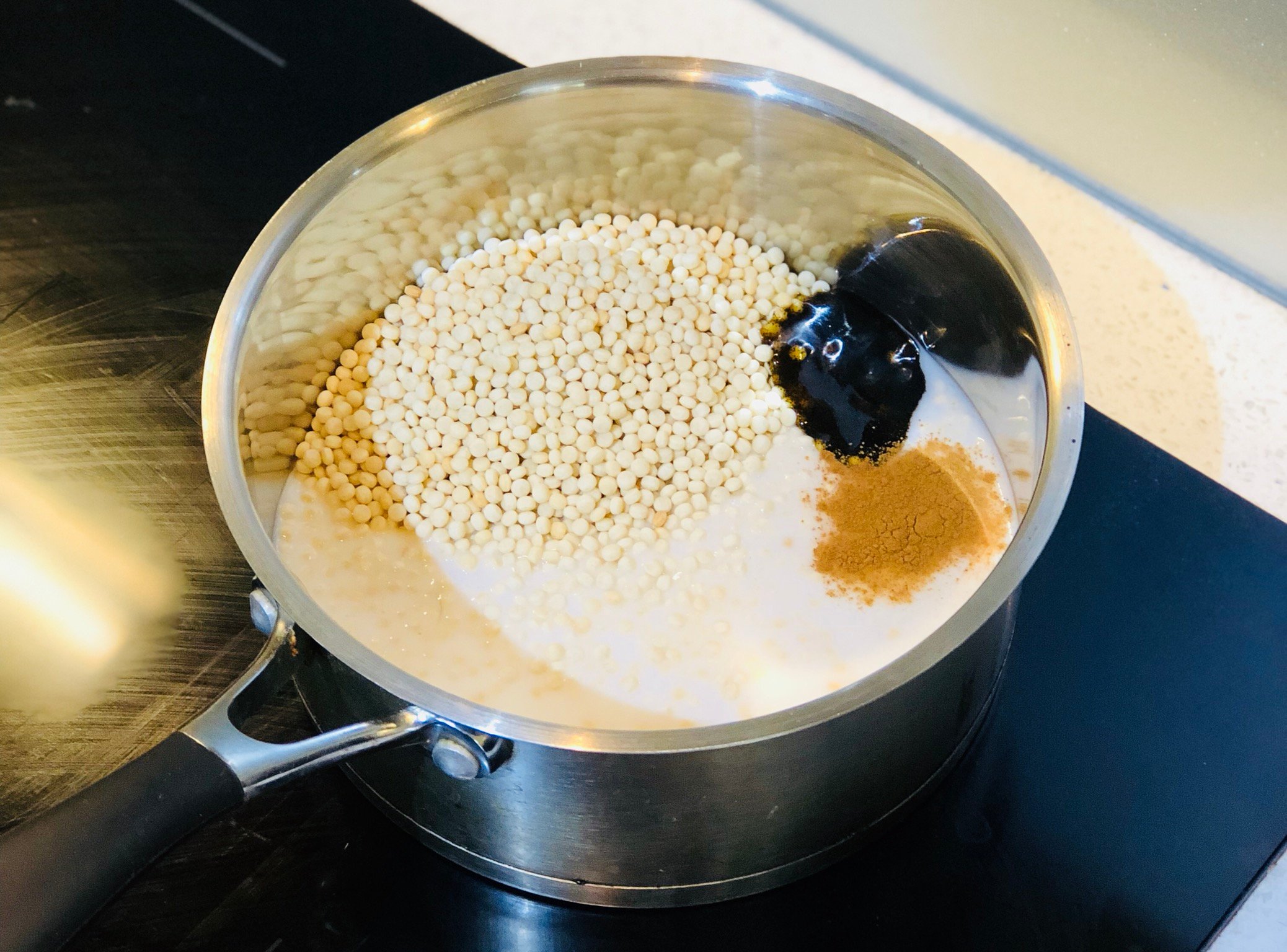 Meanwhile combine the strawberries, plums, honey (I used a lemon myrtle honey but regular is fine) turmeric and the ginger in a bowl.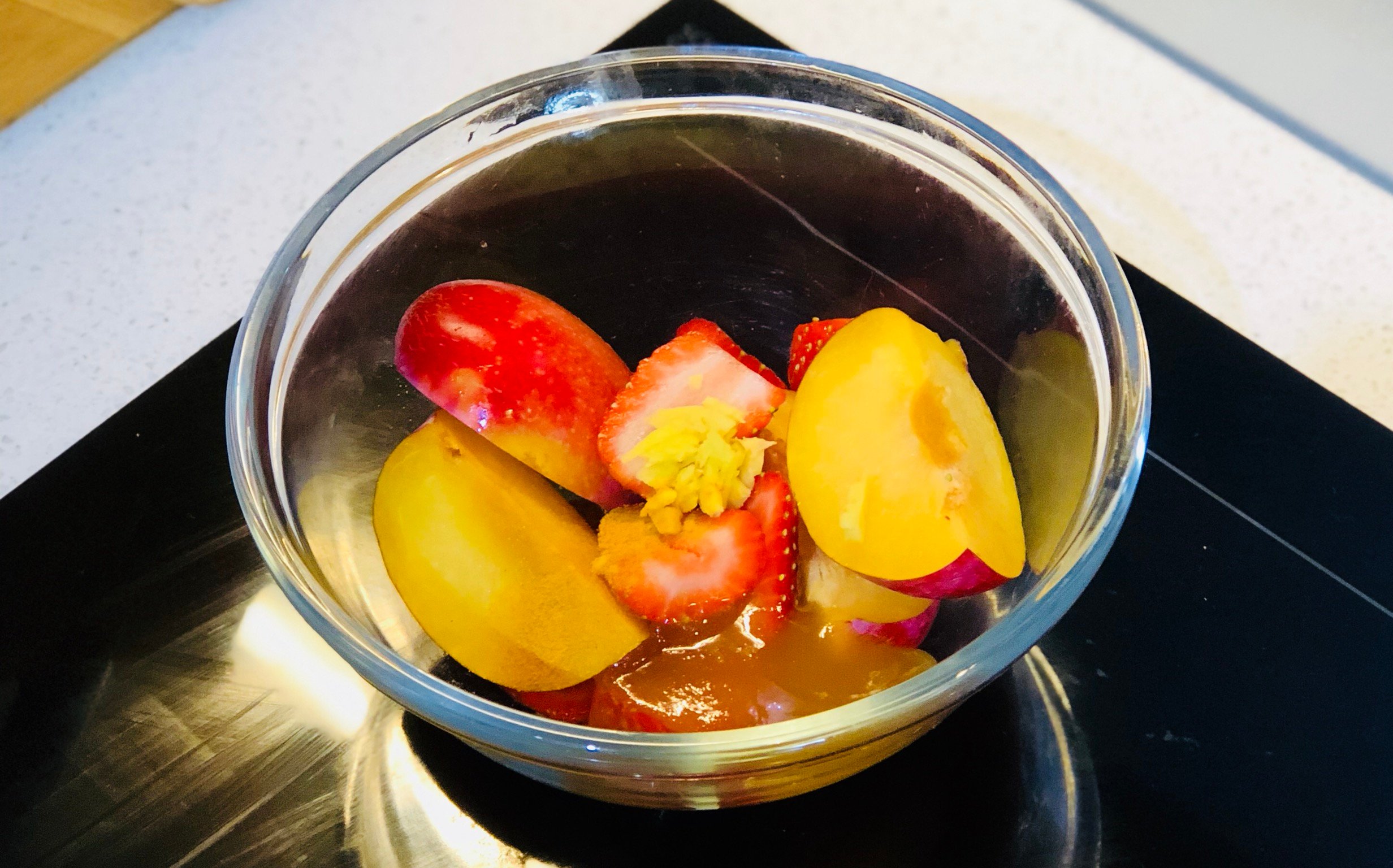 Spread the fruit over the prepared tray and roast for 15-20 minutes.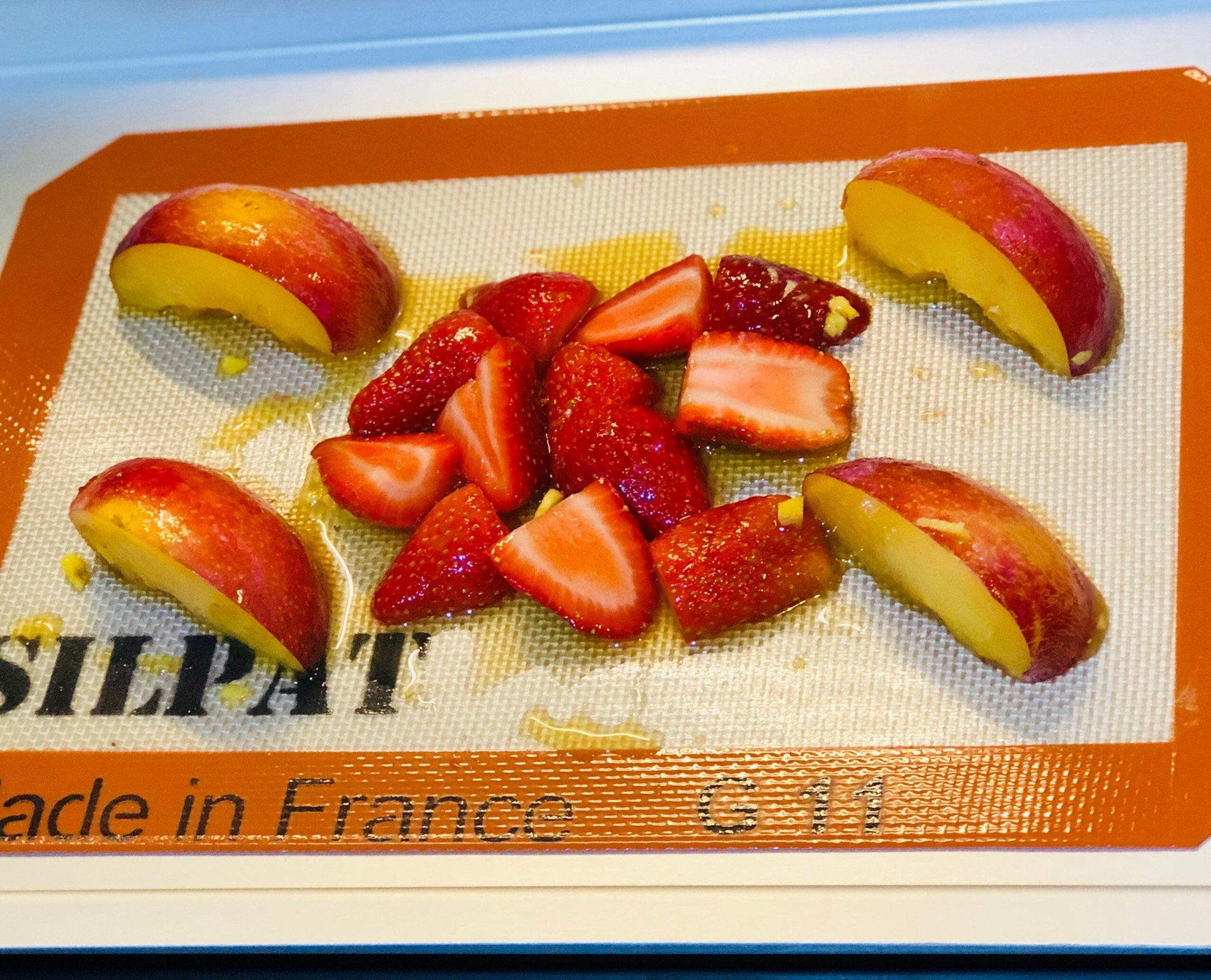 Divide the couscous among serving bowls and top with the roasted fruit, any pan juices from roasting the fruit and garnish with sliced fresh basil and flowers.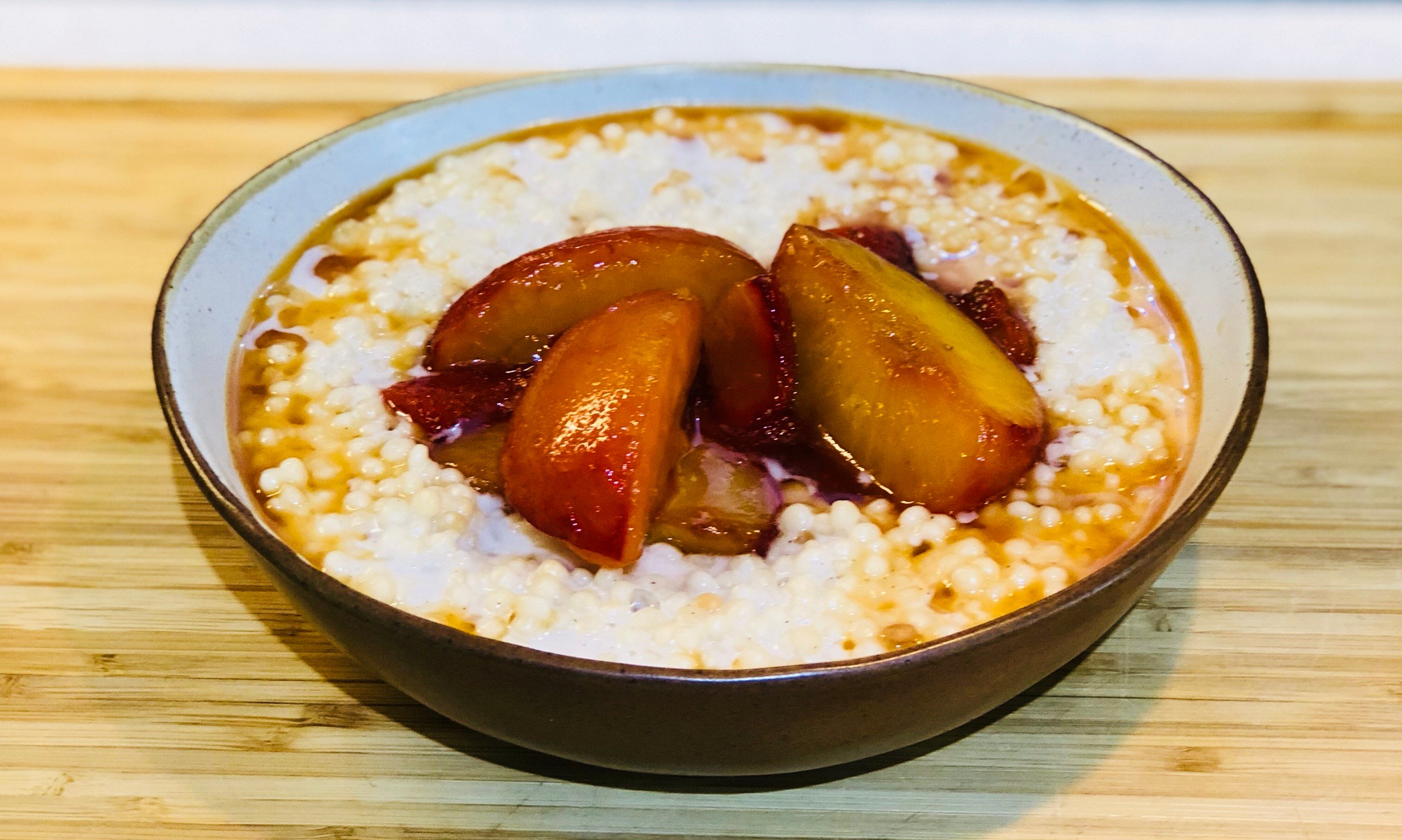 This pudding looks the part and taste phenomenal! Try it out soon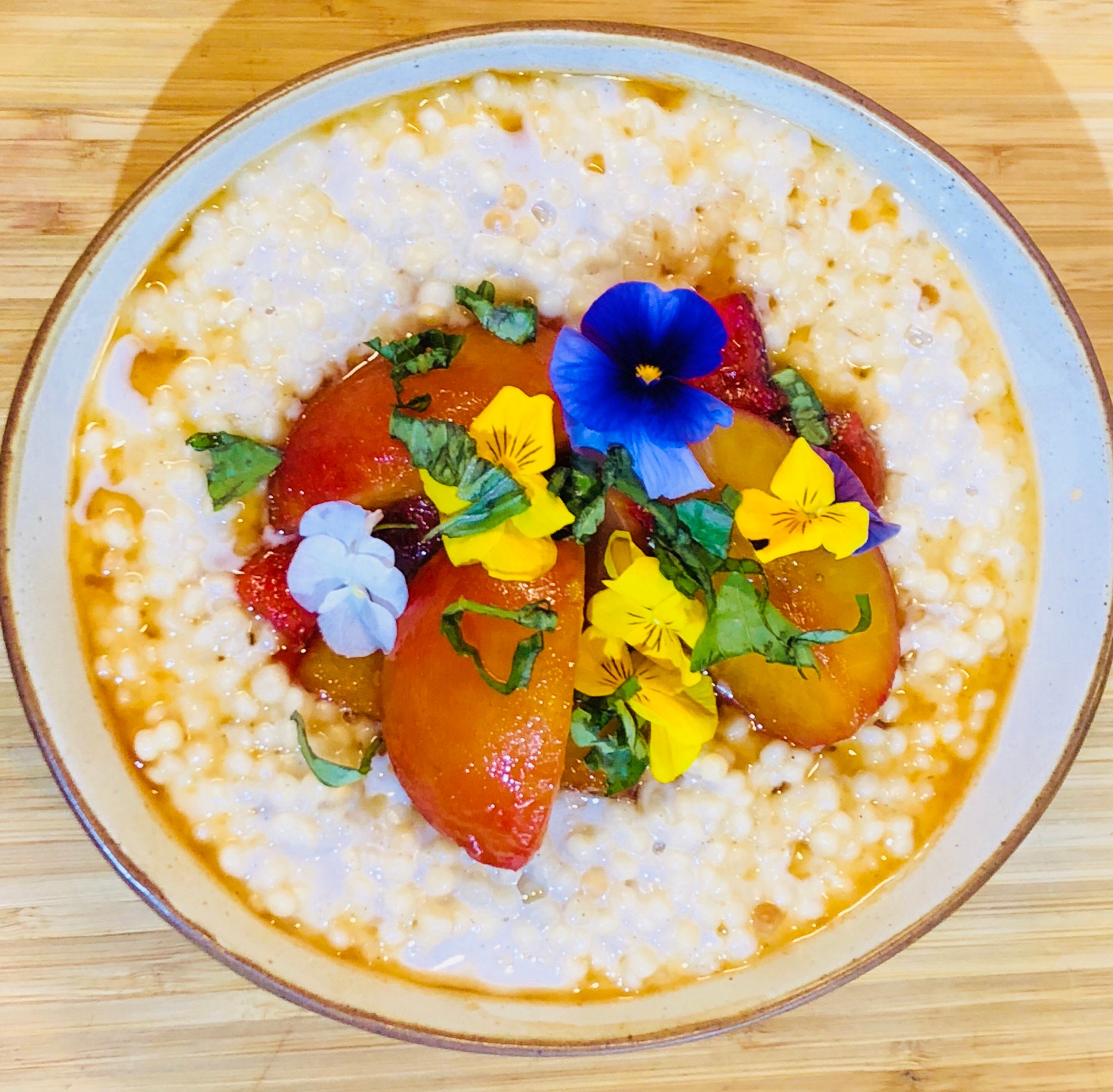 Follow me @nickoskitchen and please consider upvoting and re-steeming ✌️
Enjoy!
Rob