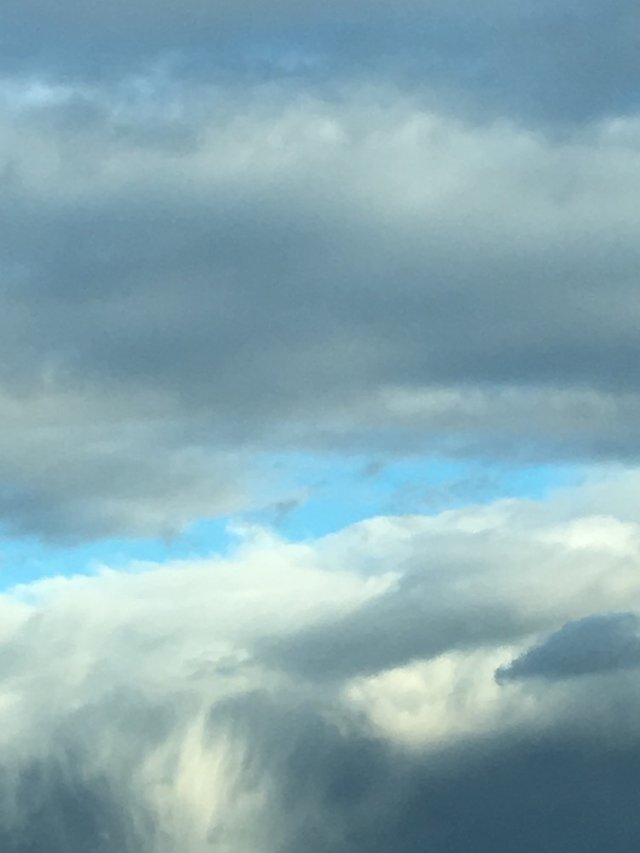 The blue sky represents freedom. The clouds represent reality.
I took this photo of the daytime sky because a few minutes before it was s bright blue sky. How quickly the clouds can come and change everything. After enough time passes, the sky will always be blue again...
If I stay positive enough, maybe I can even learn to appreciate the beauty of the clouds, and not just see them as something that is in the way.
Posted using Partiko iOS