Hello again for visual story telling!
I will again feature the work of my good friend Michael Kestin who has shown wonderful pieces of art and I publish his work on his behalf.
This story and images is about a very peculiar job in my home town Münster, where we live. MARTJE SALJÉ (33 years) is the TOWER WARDEN - a job which has been there for 600 years.
The town of Münster pays a salary for this "top job" of the town. My friend Wolfram (now 75 years old) had been in charge before the new warden Martje who is a graduate of music science. The job is 18 hours a week. Myself I have often been invited to joint the "tower hours" with Wolfram - a very peculiar experience - fallen out of time.
High above the rooftops the guardian of
Münster watches over the city.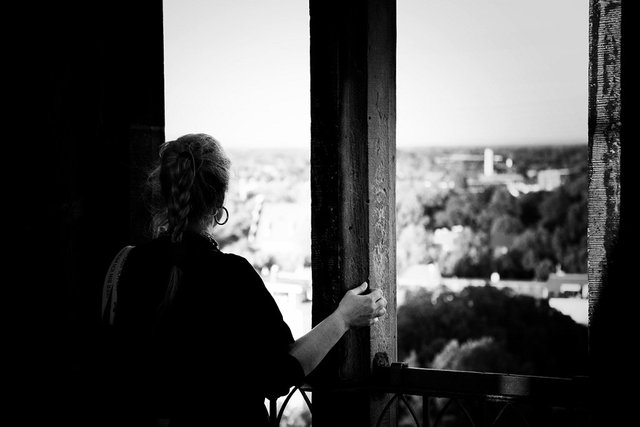 View from the Lamberti church tower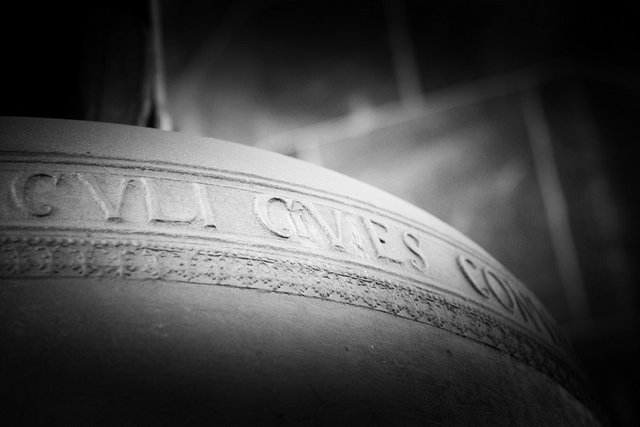 The fire and council bell.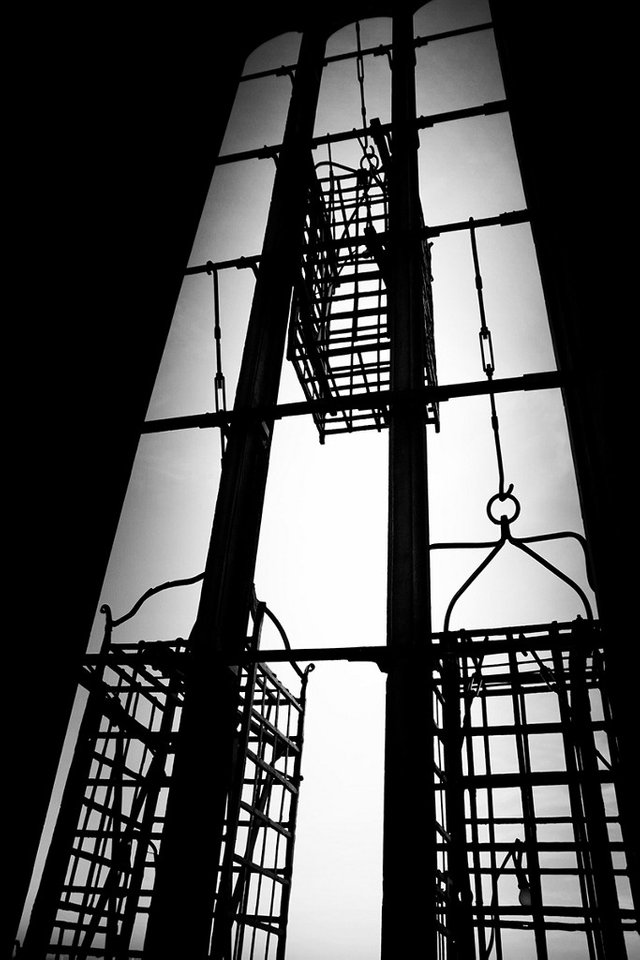 The three cages. Iron reminders to the time of the Anabaptists (a religious revolutionary sect)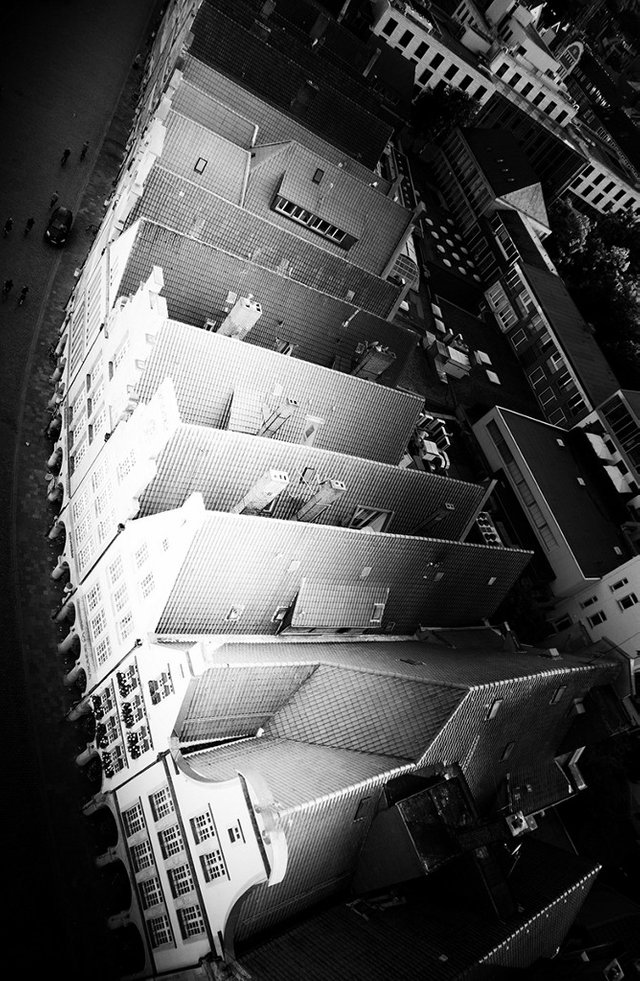 Old Main Market Place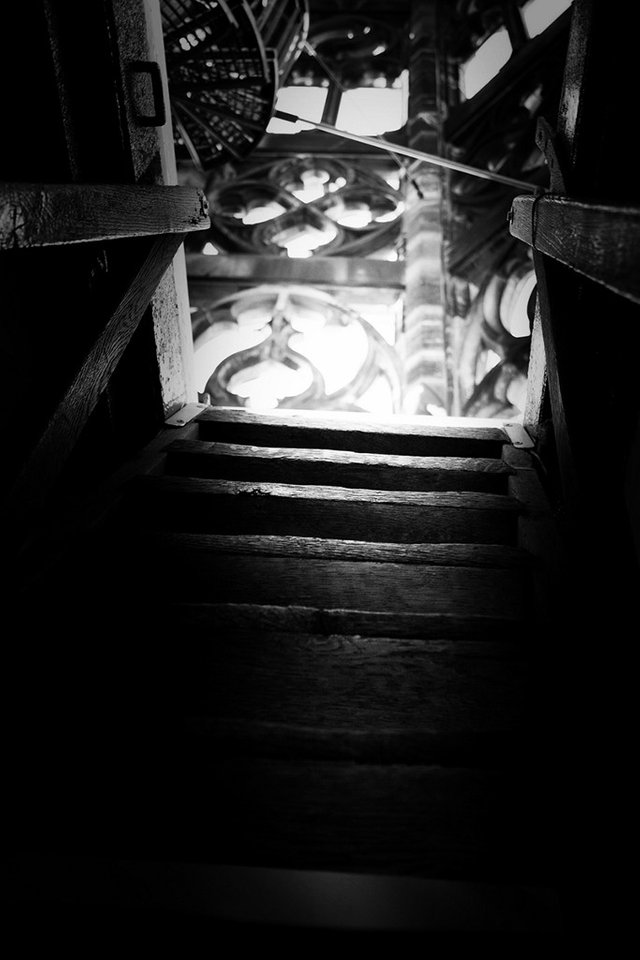 Ascent in the tower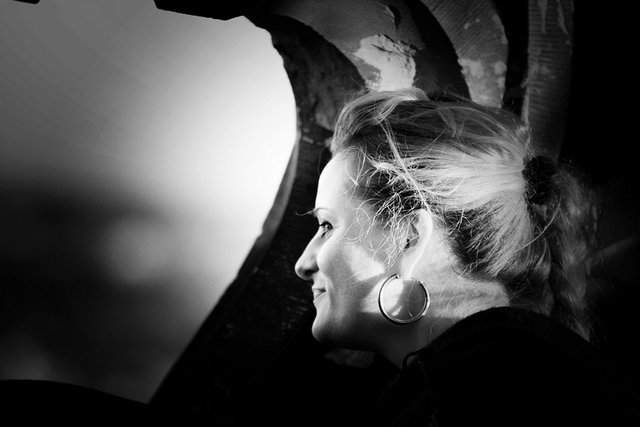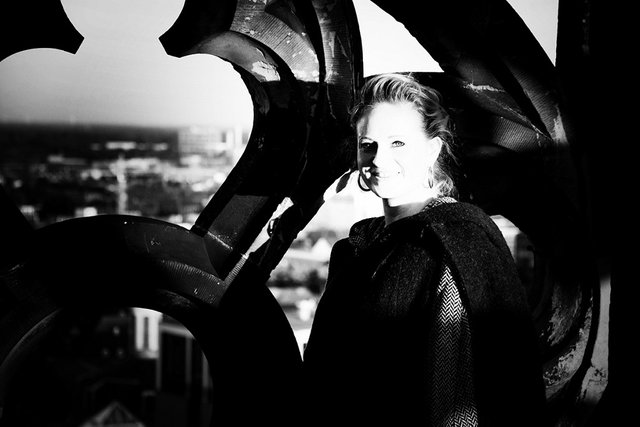 Everything in view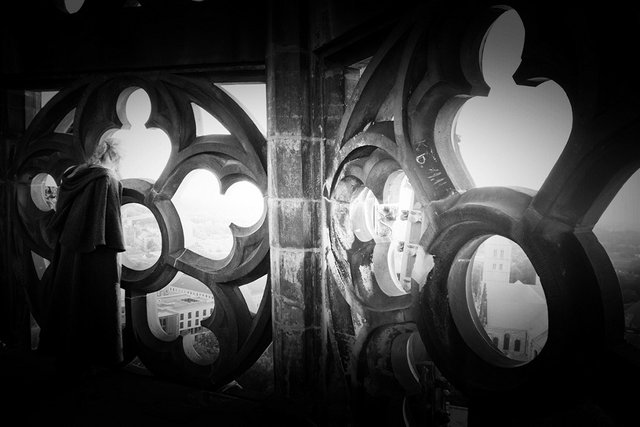 Martje Saljé, The Tower Warden Of Münster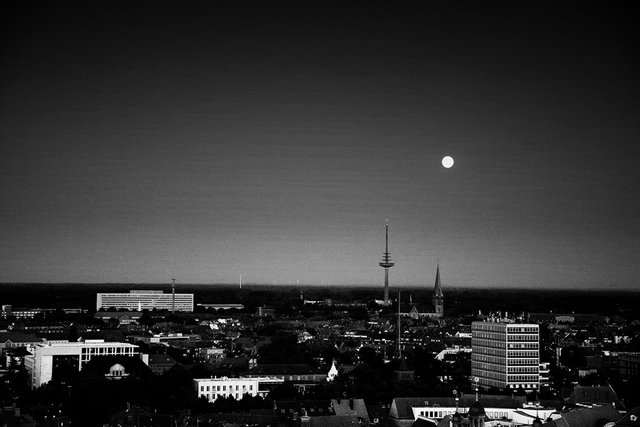 The highest position in the city exists since the 14th century.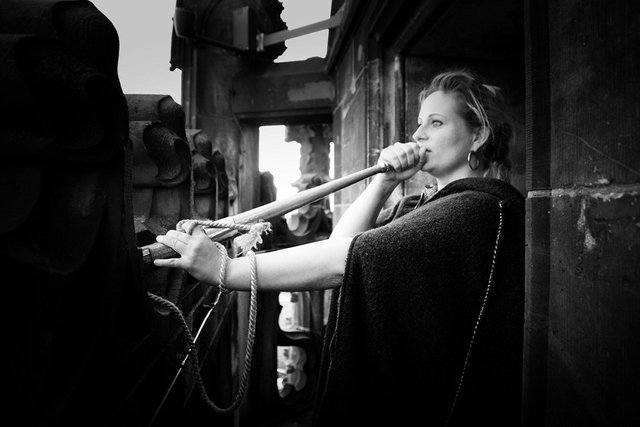 Late evening in Münster.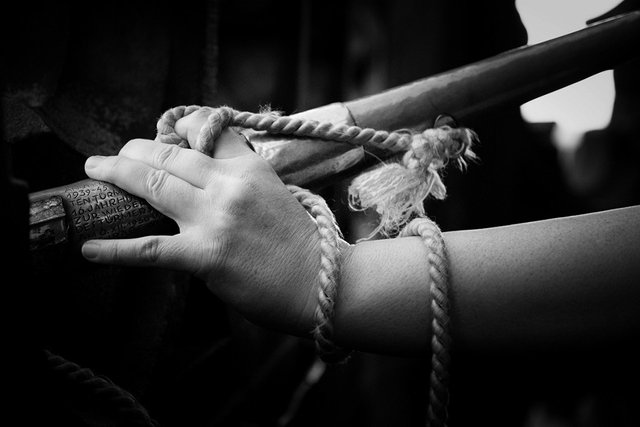 Craft of the warden: the tooting of the horn.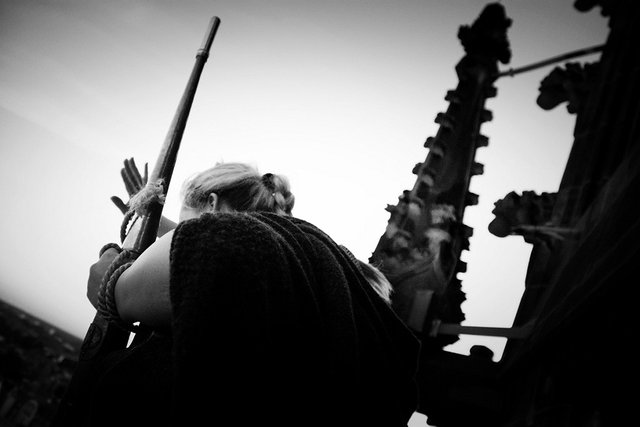 Joy of doing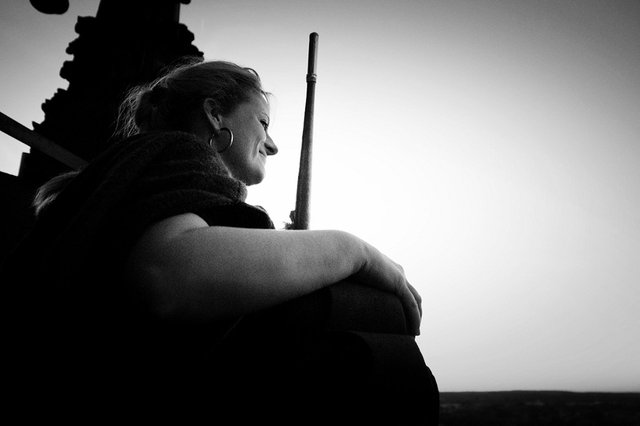 From high up, the warden waves down to the people: Everything is in order.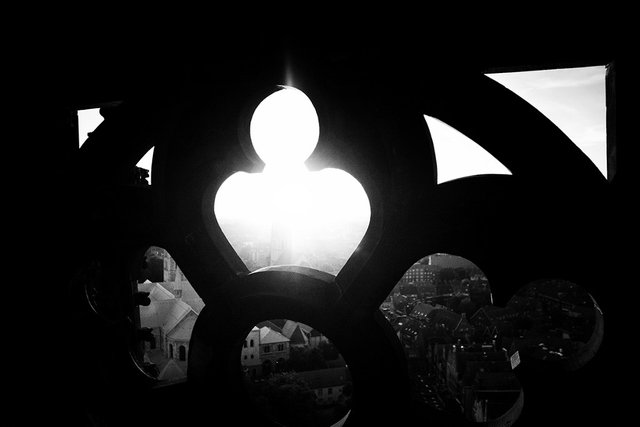 Magic hour: sunset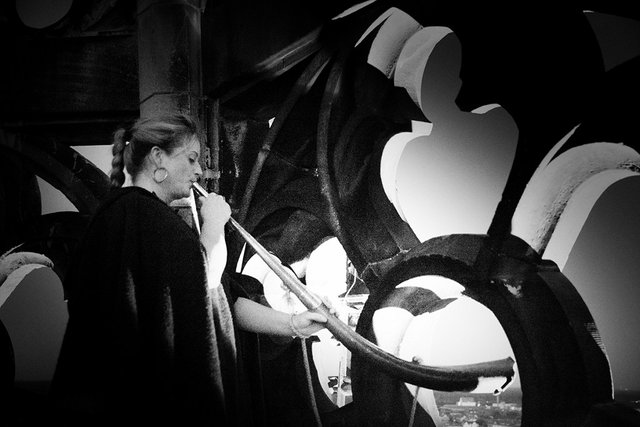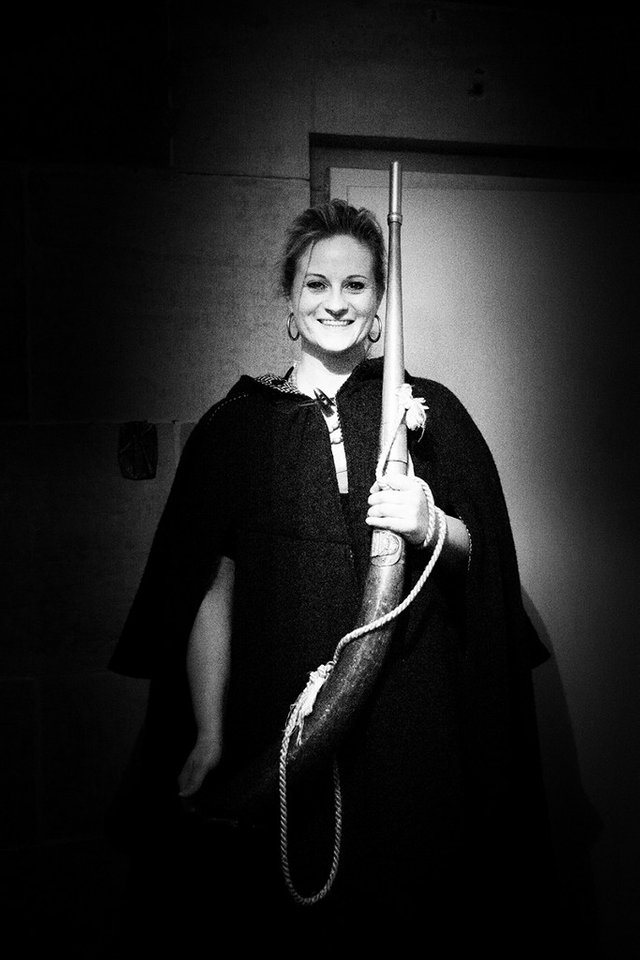 Tradition lived with pride.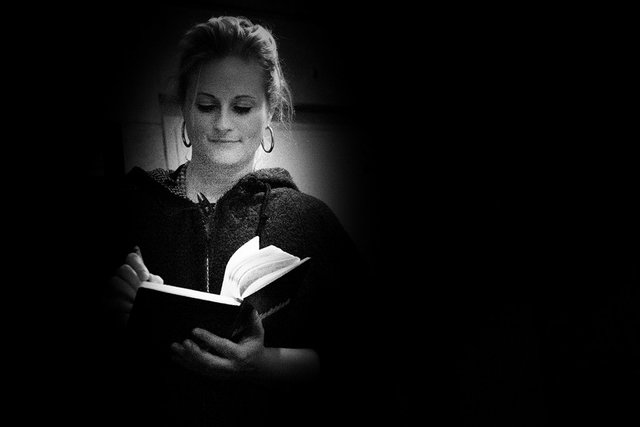 Joy of preserving.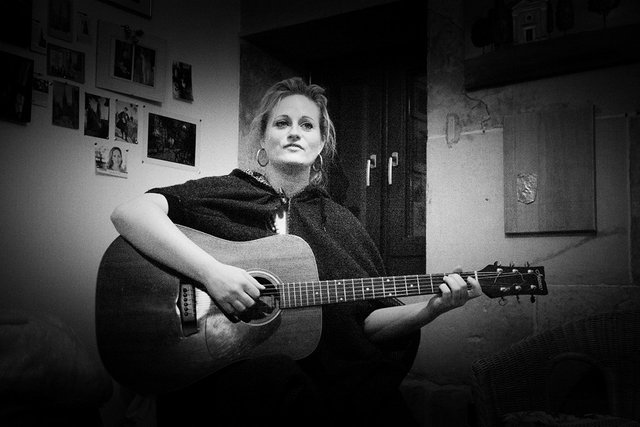 Passion for music.
More information about the Tower and the history of the church HERE
The Tower Ward blogs live from the tower HERE
CREATED BY
Michael Kestin
http://www.michael-kestin.com/