Amazing Photography: Birds over the Ganges in Varanasi
The Ganges in Varanasi, India. Birds flying over a boat that carries people across. The Ganges river is considered very holy and many people take their daily bath in it. Everyone should visit this sacred city at least once in their lives.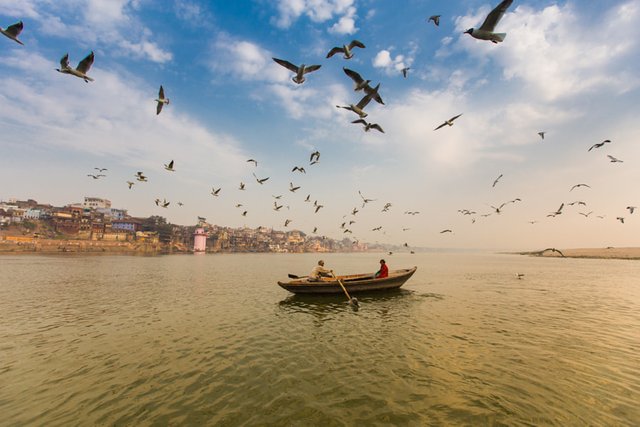 I find amazing photography and share it with all of you here for your viewing pleasure.
Thanks for stopping by, follow me @nakedpenguin for more amazing photography.