These fantastic moths usually fly about in the daytime and can be found all over the world. This particular species, Cephonodes hylas, ranges from the Eastern part of the Mediterranean to Japan and as far south as Australia.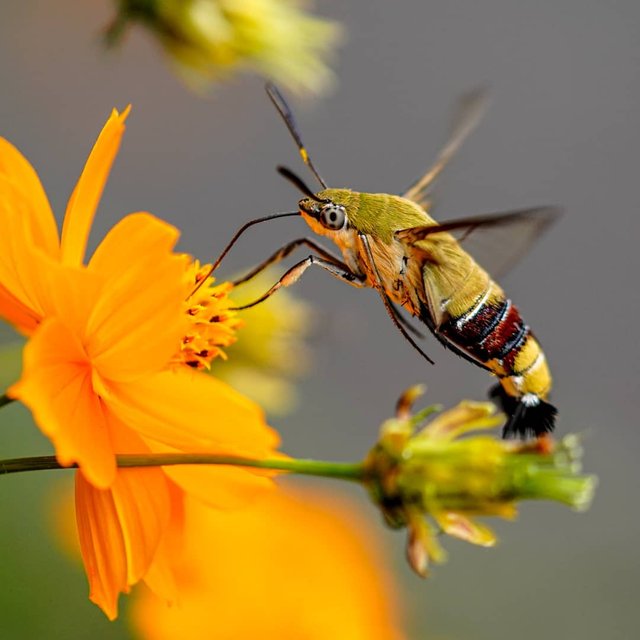 They feed while flying, much the same way that hummingbirds do, indeed, physically they are very similar, despite one being a bird and the other an insect! Sometimes, they are mistaken for large wasps or bees, however they are completely harmless, though the caterpillars can damage plants.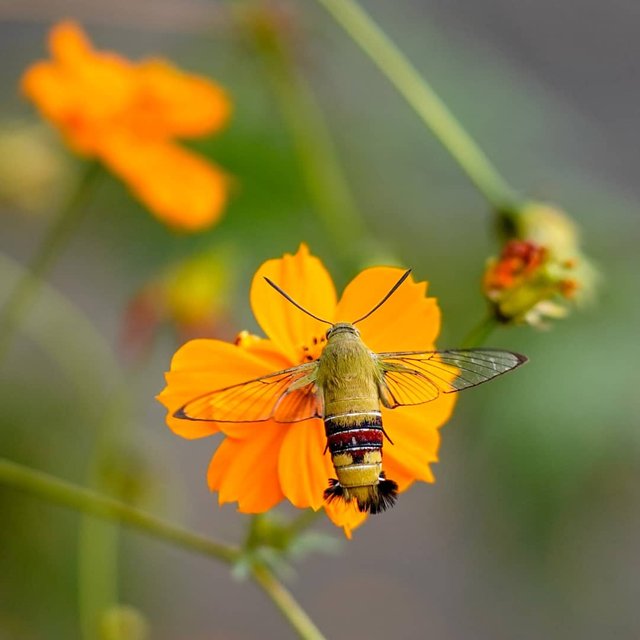 I think the tufts of hair on the back help with aerodynamics the same way the tail feathers of the hummingbird function. The above top-down image also shows that the wings are the same shape too!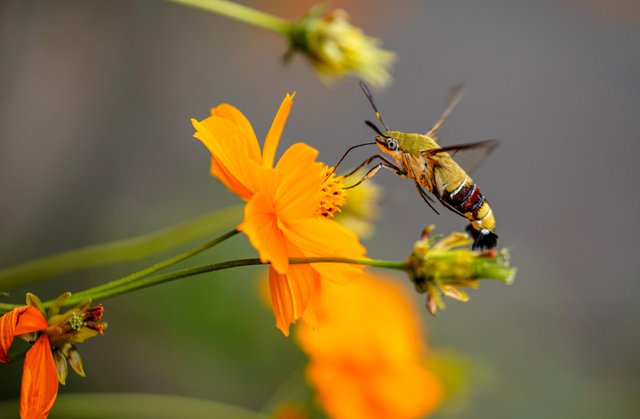 Remember to click on the images to see them full size!
---
Please comment below!