The more you learn the less you feel you know - Guitar classes for intermediate to advanced students at Music Circle Kolkata
Hello,
It's a funny thing we notice with people learning music , probably the most common thing that happens to all of May be. Let's cut to the chase, whenever we get a call from a student willing to join classes, the first thing they'll ask is how long does it take to learn music. Our answer will be we don't know we are still learning. But a beginner might take 6 to 8 months to complete the very basics. After listening to this their response is noticeable, they would often remark Such a long time??
But the fun begins when we find the same student continues learning from us even after completing a few years . And when we tell them 6 months is such a long time and we would have a hearty laugh and they admit that the learning has just begun and still a long way to go.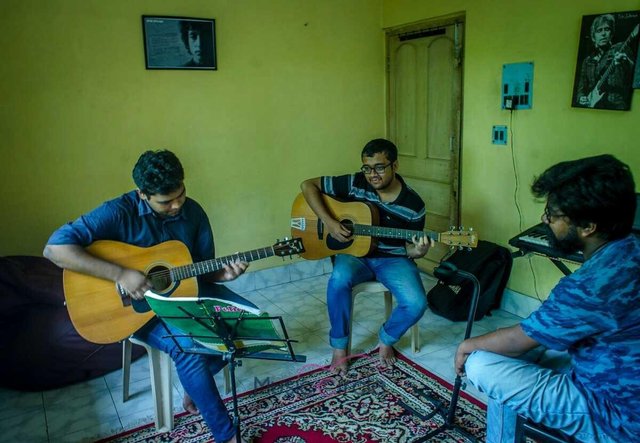 Music Circle is easily accessible from Salt Lake, Newton, Ruby etc in Kolkata.