Hi All!
I just want to start off by saying I already love this community! Everyone's so supportive and kind, it's amazing! So after talking with @kommienezuspadt last night allll about Steemit I'm so pumped to be back on here for post number 2 so let's just jump right on in!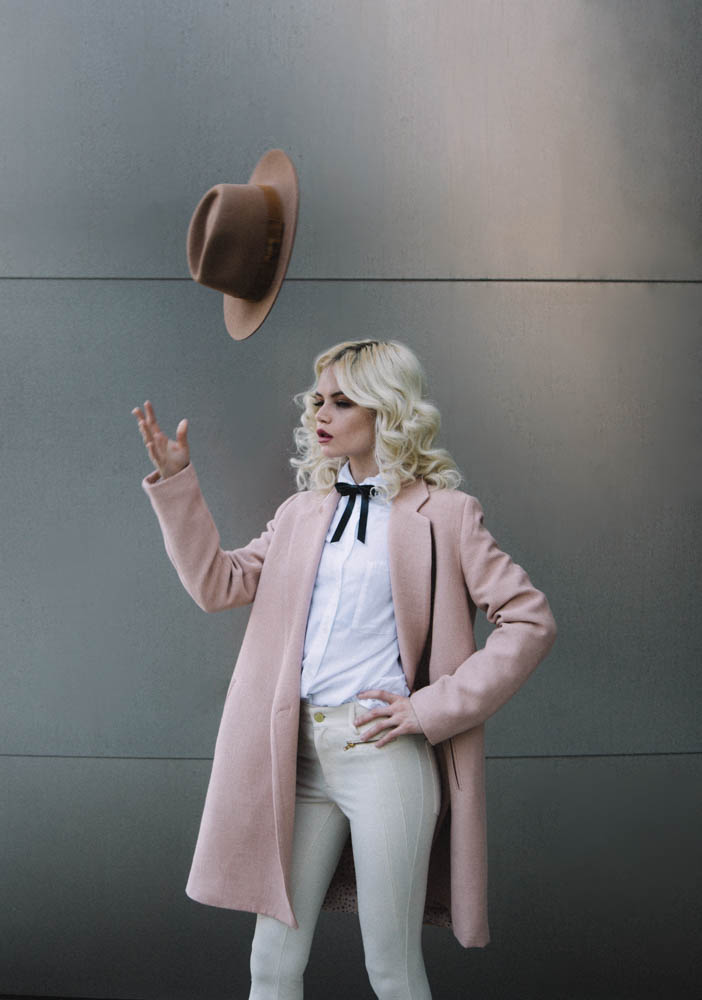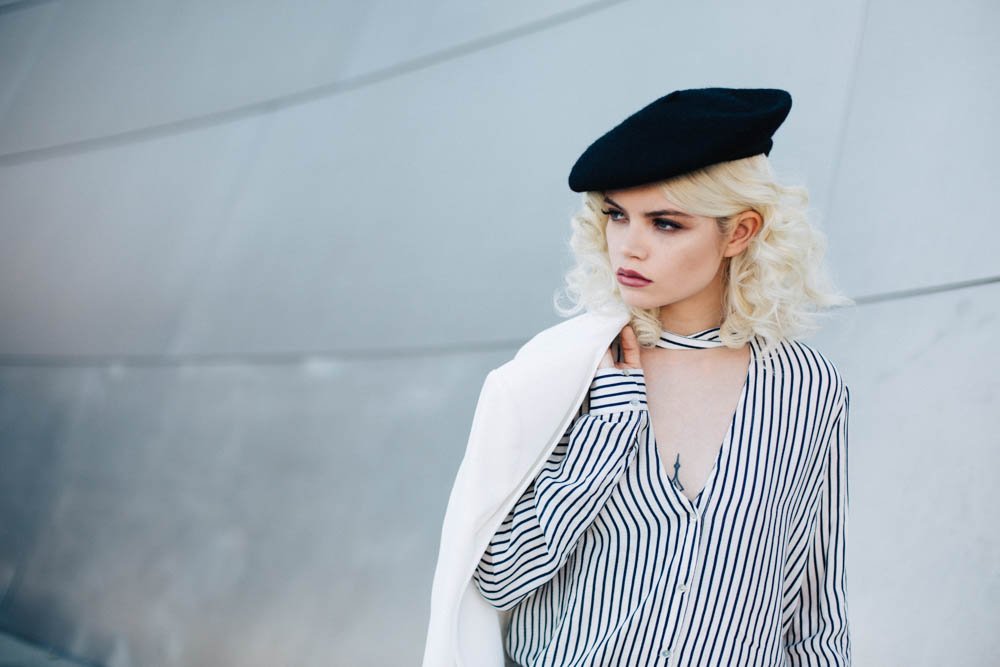 I wanted to share one of my most recent shoots I did with model @zoebelleelyse . She's signed with Whillimina modeling agency here in LA and is a pretty popular model, so when she agreed to shoot with me I was so excited...and then super nervous, "um so what are we going to shoot?" "It has to be really good, and if it's not she's going to never shoot with me again" "where are we going to go?" I told her I would get back to her with details soon and a team (hair/make up artist/ and stylist) soon and then I went to work brainstorming.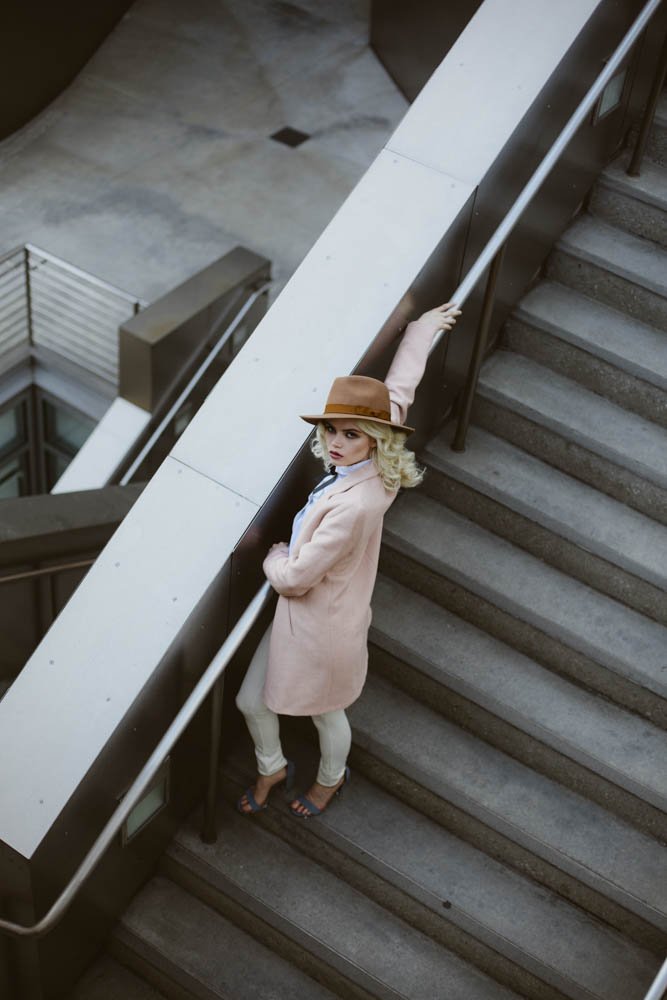 I used to assist this fashion photographer and I met Zoe through her on set at a shoot. The day I met Zoe, we went to her place to do hair and make up and styling. Once we were all ready to head to the location we walked down to her tiny elevator and decided we were all going to make it work and all 6 of us were going to squeeze in and just be back to front back to front for a few minutes. The stylists was the only one who was like 'No, that's not a good idea,' but after some persuasion we convinced her to squeeze in with us.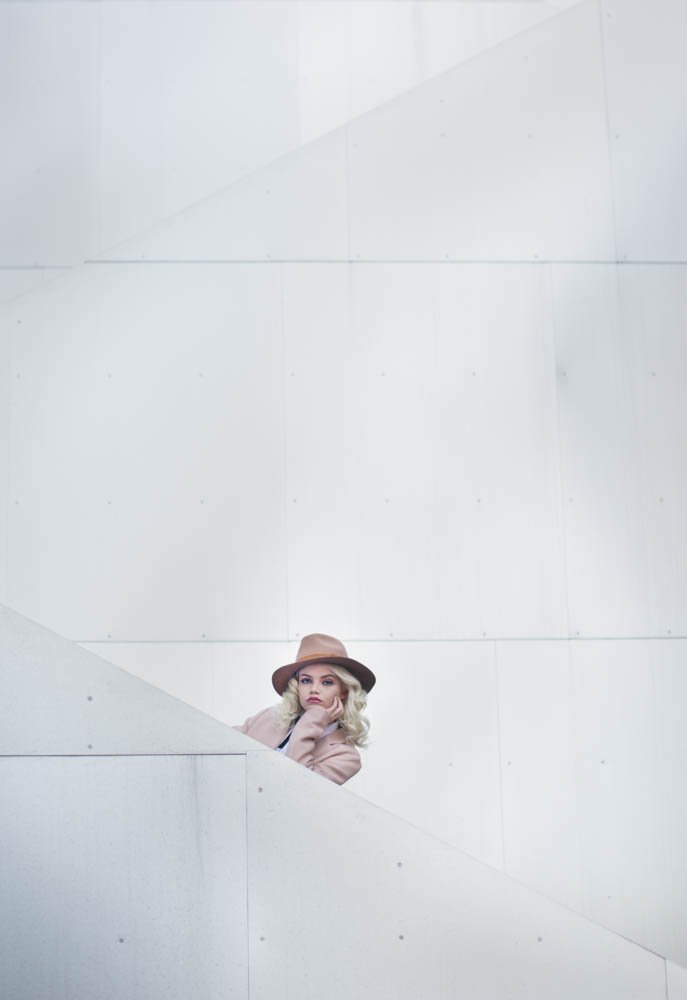 Just a note on Zoe's building, like most buildings that young people live in in LA...they're not the best maintained places to live in. This building definitely needed some upgrades, but thus...if that building got those upgrades...then the price of rent would be way to high for any of us young LA artists so...we deal with the old windows that don't actually close, the old creepy hallways that look like they're out of the movie 'The Shinning', the pipes that haven't been changed since the 70's, and elevators that look, shady.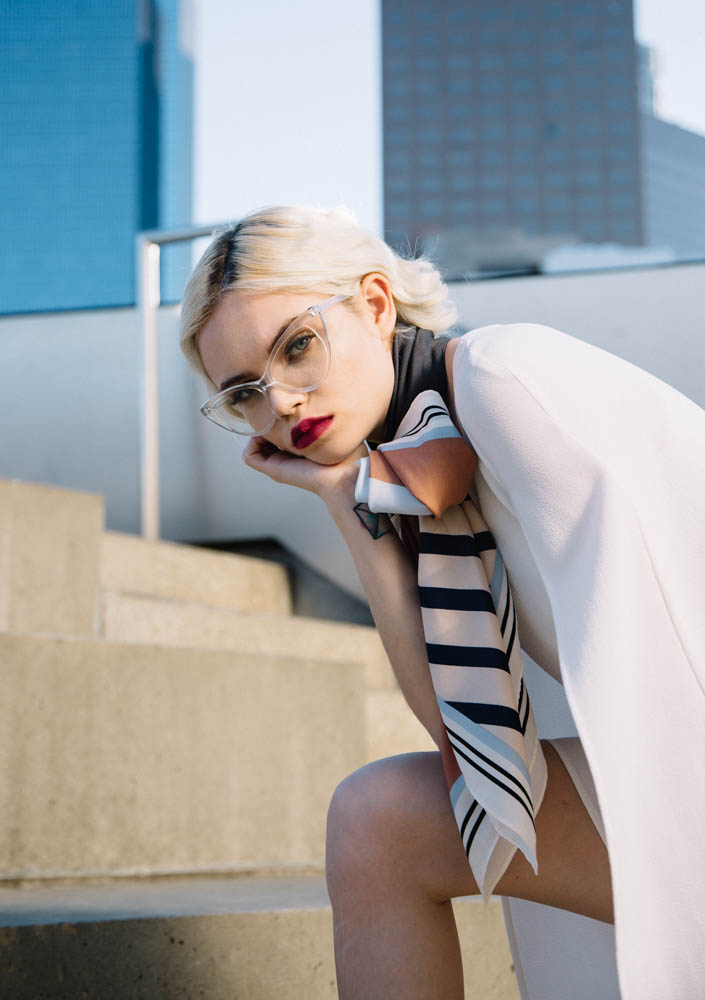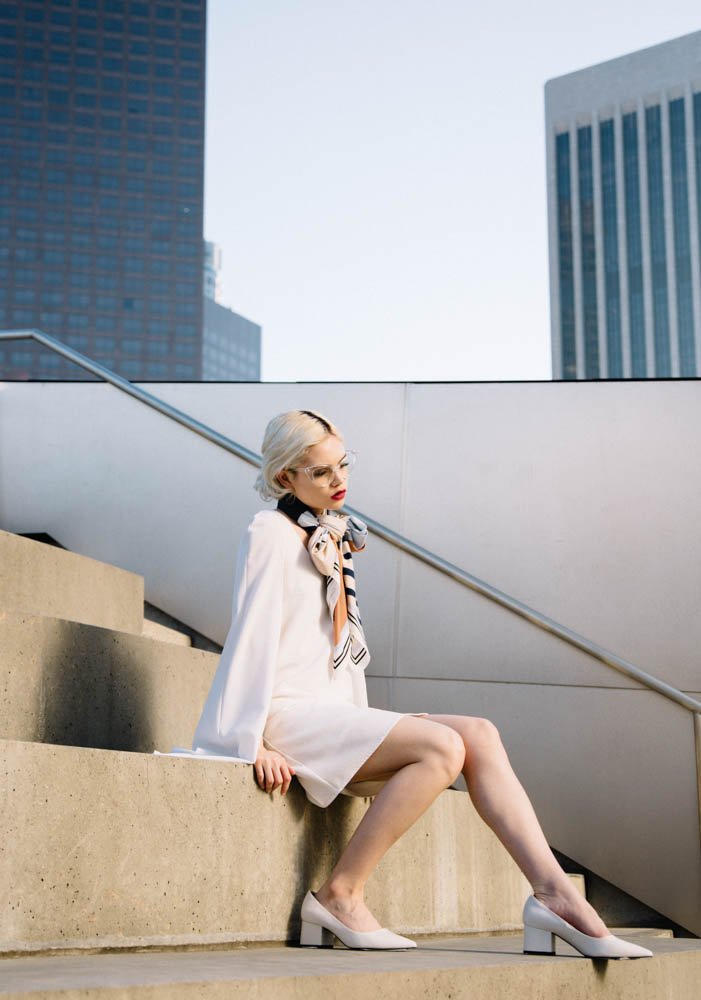 We all hopped in and then 2 floors down...you guessed it! The elevator stopped and we were stuck. Many of us didn't have service either, so we proceeded to do a lot of yelling and finally Zoe got through to her landlord and we waited. It also got really hot in the elevator, since we're all pushed up against each other. Something about me, when I'm in uncomfortable, awkward, stuck situations I laugh...so I proceeded to laugh and make some jokes and laugh some more...lighten the mood lol So about an hour later the fire department came and we were free. Thank you Los Angeles fire department!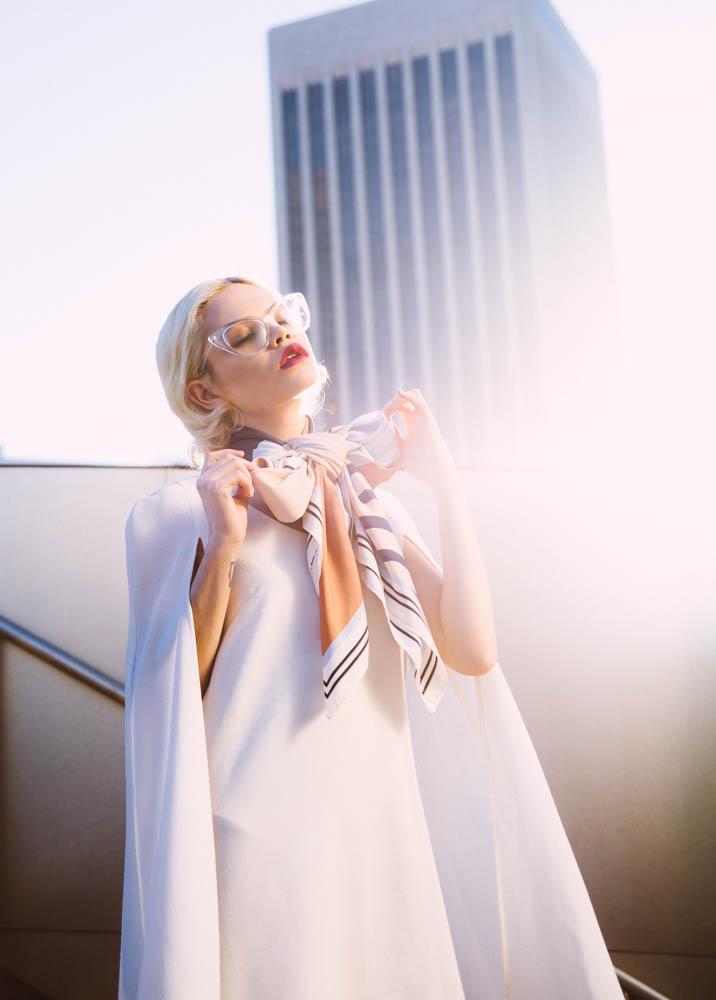 When I messaged Zoe asking her to model me I also mentioned that I was one of the girls that got stuck in the elevator with her. 'So you know we've already had this bonding experience, so hopefully she says yes!' was my thought process after pressing send.
After looking through my folder of inspiration photos I decided I wanted to do a menswear inspired themed shoot with Zoe. At the time I was newer to LA and didn't know too hair and make up artists, or stylists-which I'm still finding difficult to find. I reached out to a friend of a friend (actually someone who also knows @komminenzuspadt) @carazozula and she did Zoe's hair, for make up I got my baby cousin (who is in the early stages of becoming a make up artist) to do make up, which was fun to work with her, @rachelemily_mua, and for styling I just decided to do it myself. I have a part time job as a stylist, which I really like to do, but doing the shooting, location scouting, putting the team together, editing, submitting to magazines, and styling is a lot of work. I'd much prefer to hand the reins off to someone else, a professional stylist can see things that I might miss too.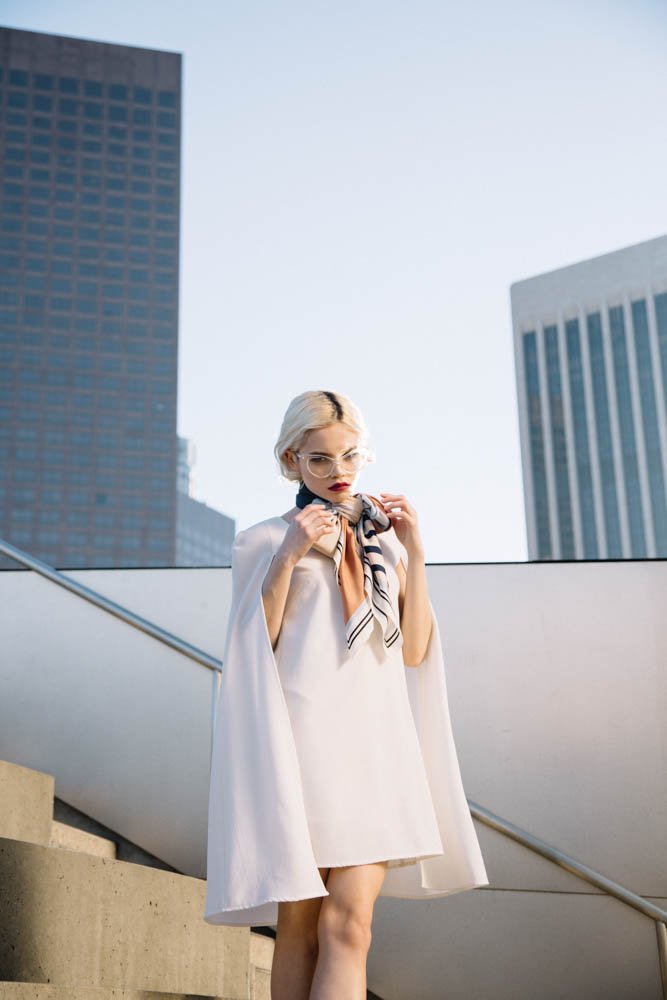 I decided I wanted to shoot at the Walt Disney Concert Hall in downtown Los Angeles. I enlisted my mom to be my assistant and co-stylist. The way I style is I go to Zara or H&M or Nordstroms buy a bunch of clothes, and then return them...sorry, but 1) that stuffs expensive to buy in a size that isn't mine and 2) only use once.
On the day of the shoot we met at Zoe's house and while Cara and Rachel were doing hair and make up, my mom was helping me finalize most of the outfits and add which accessories were going to go with each outfit. It was so nice having her there because she's got a great eye and sometimes I have a hard time making decisions. Once everything was ready we vowed to not take the elevator and trucked down the stairs to the car.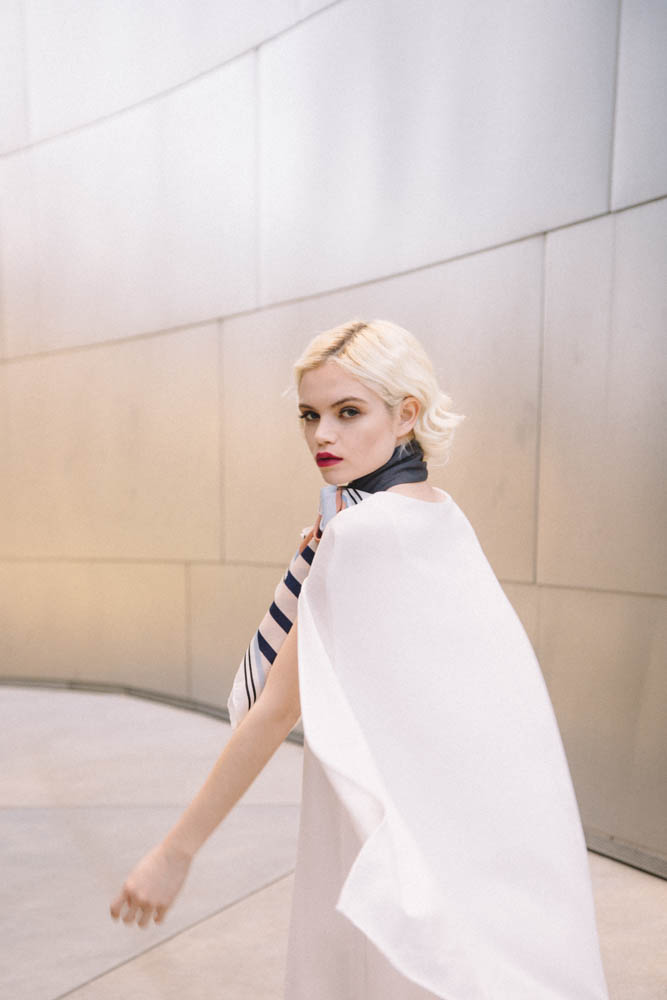 We went to the concert hall only to find that the gates were closed. Devastated, but trying to act cool, we decided to shoot on the outside of the building for the first look, and then I thought we'd walk around and see what else we saw. I was so bummed that the gates were closed because I had been two times before the shoot to scout the locations and pick the spots I wanted. BUT! The universe smiled at me and the gates were only closed because of a performance, they opened up shortly after we shot the first look. Then a weight lifted off my shoulders and it was go time!
We shot 4 different looks with Zoe, who was just as amazing as I remembered her being when watching her on set before. It's so inspiring to work with someone who can basically read your mind or give you poses that you didn't even know you wanted. Modeling is so not an easy job, whenever I'm in front of the camera I'm like wait...what am I suppose to do.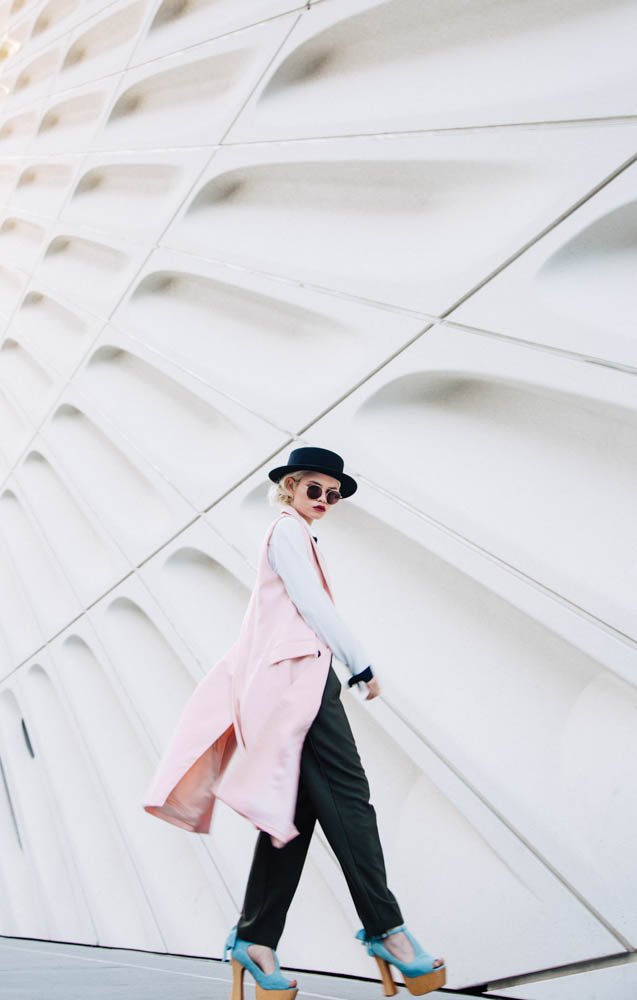 After the shoot I raced home to start editing the photos. Once I was done I started submitting them to magazines. I submitted them to a handful of magazines and had to wait almost 3 months for someone to respond to me. I so wanted these to get picked up and make sure that the team and I got the recognition we deserved for all our hard work, but I was getting so discouraged and just wanted to post them! So a week ago I was submitting to Damaged Goods Magazine, and I was like 'Ok, these are getting picked up this week damnit!' and a few days later they did!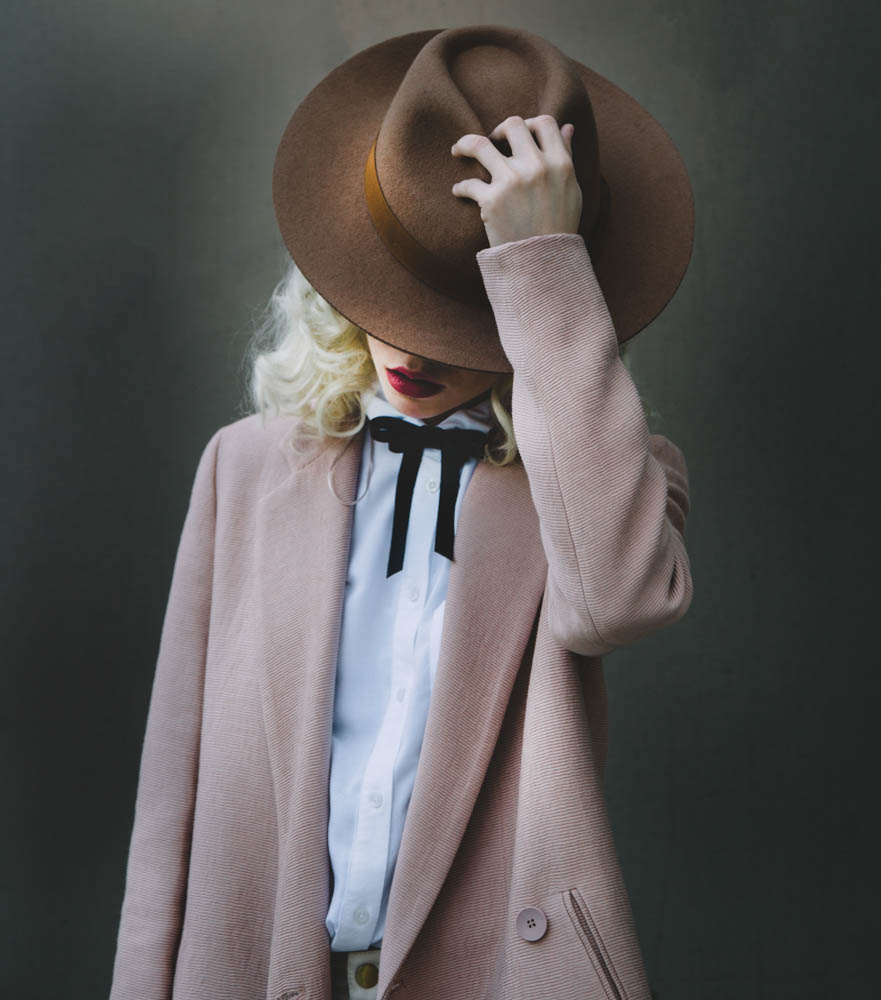 I'm posting a few of my favorites here, but you can check out more here
Thanks for reading! Happy to answer any questions about this shoot or planning your own!