Dear friends! Welcome to my entry for this week's SteemitPhotoChallenge by @jamtaylor!

---


I went to Rotterdam in the Netherlands very recently and took this picture of Rotterdam's most famous bridge. It is not exactly a beautiful city, but this particular place had something special about it.
It is a long exposure shot (60 seconds) for the water combined with a shorter one for the city. Like always, I used my love, the Fuji X-T2, this time equipped with my 10-24mm lens and a tripod.
I feel like black and white just suits this foto better than colors. Let me know what you think.


Enjoy!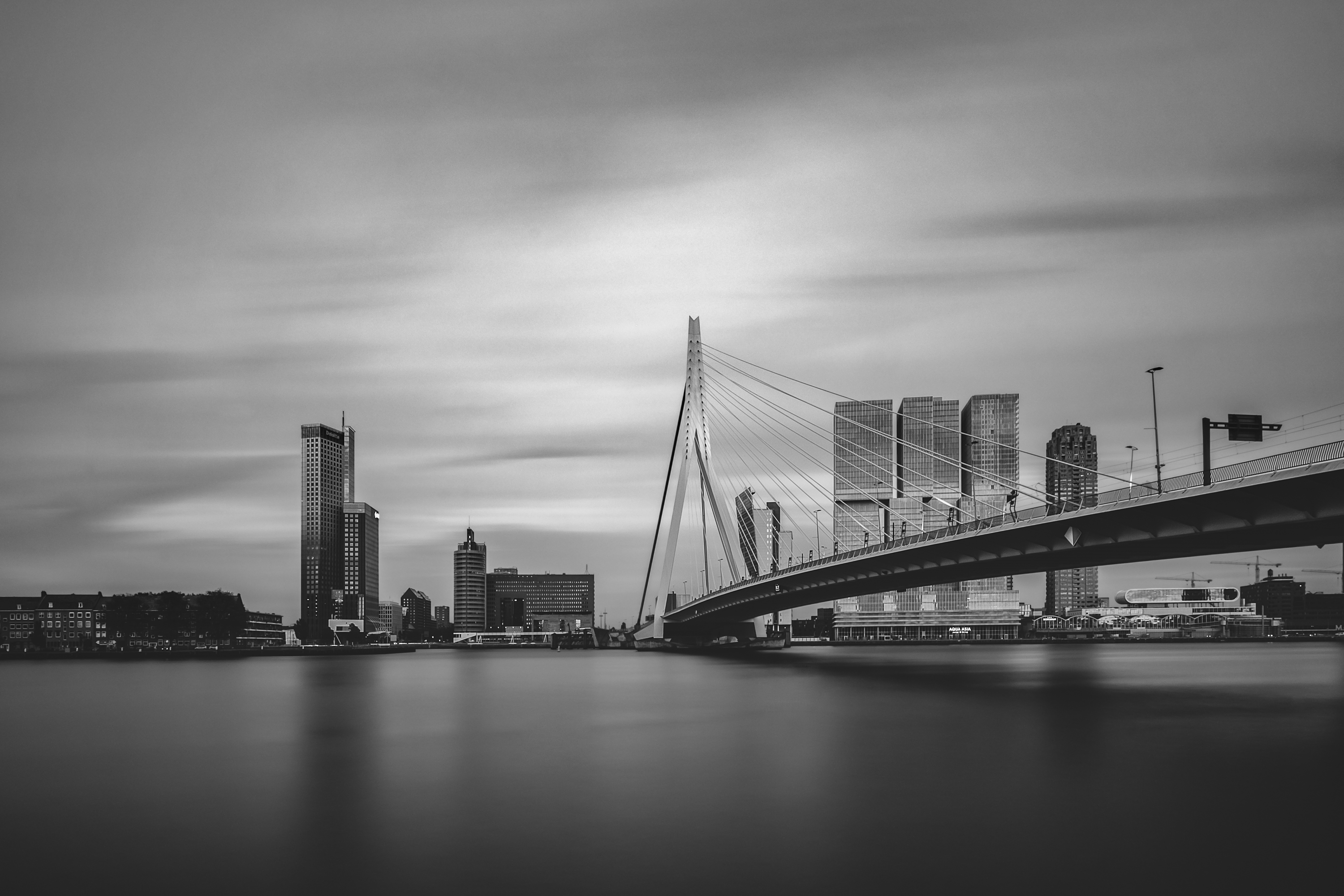 Till then,
keep wandering and wondering,

Love,

mr.wonderlust