Kangaroos on my way to work this morning

Good morning all! I just wanted to share some photos with Steemit of the local wildlife around my house. Beautiful scenery where I live and I'm blessed to be able to get up close and personal with such majestic animals.
I'd love to see more photos of your local wildlife. Raccoons, squirrels, moose, they're all facinating to me.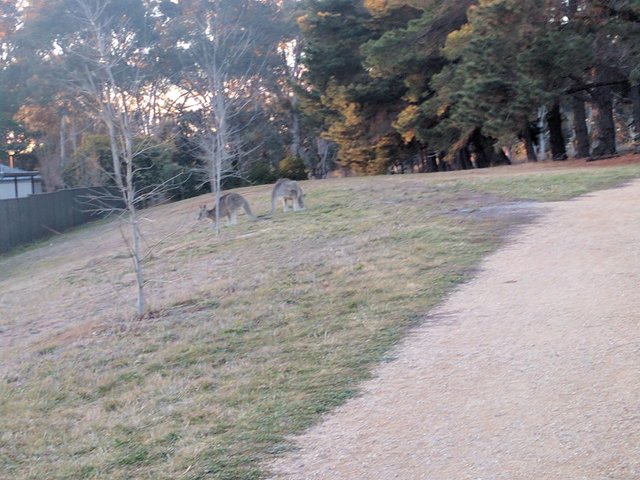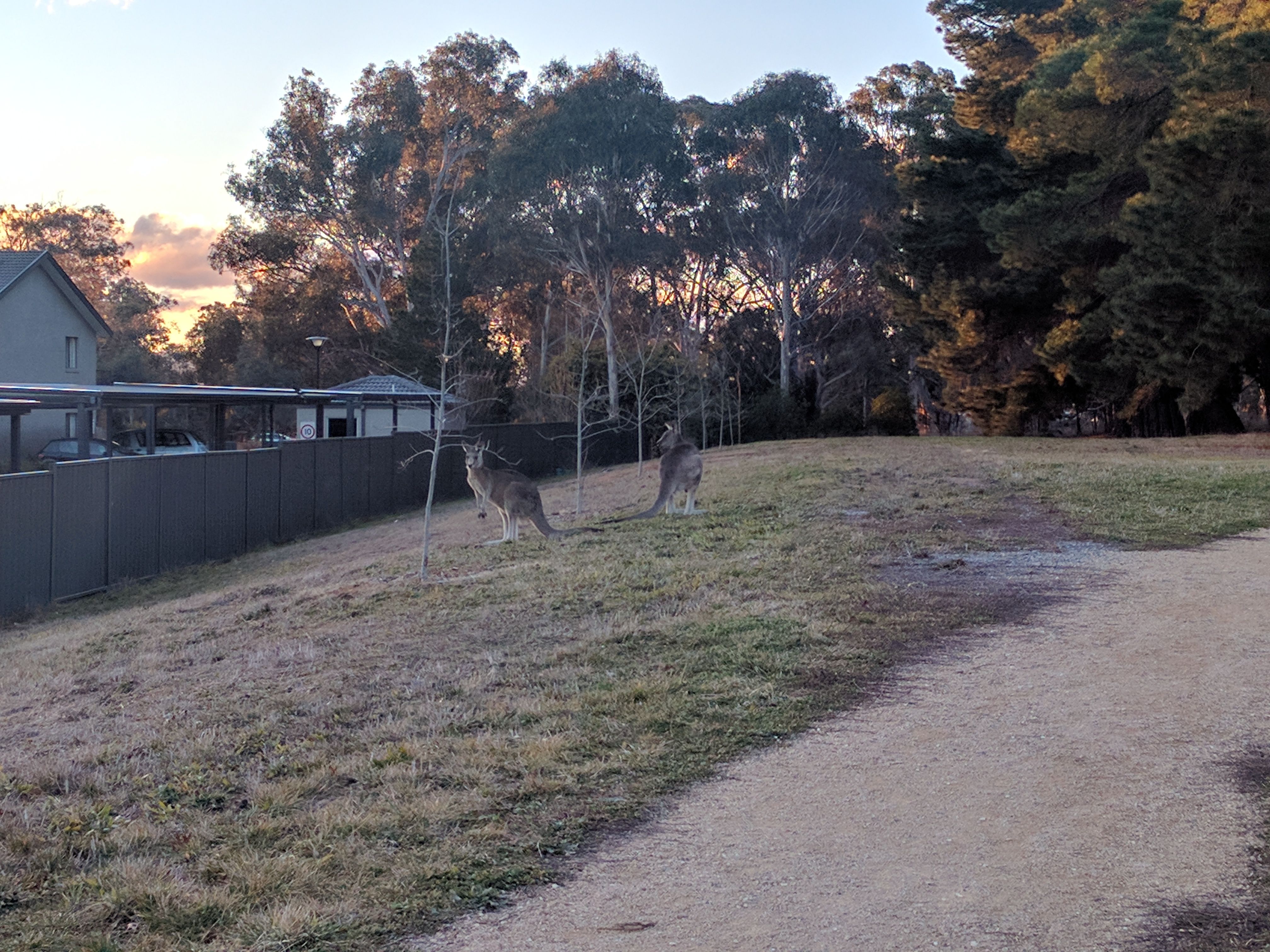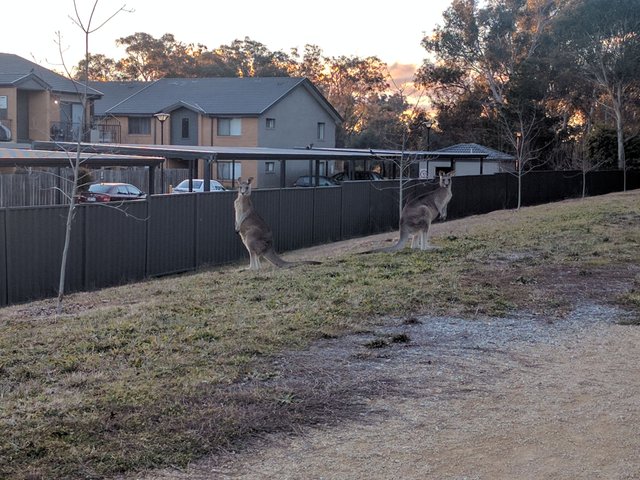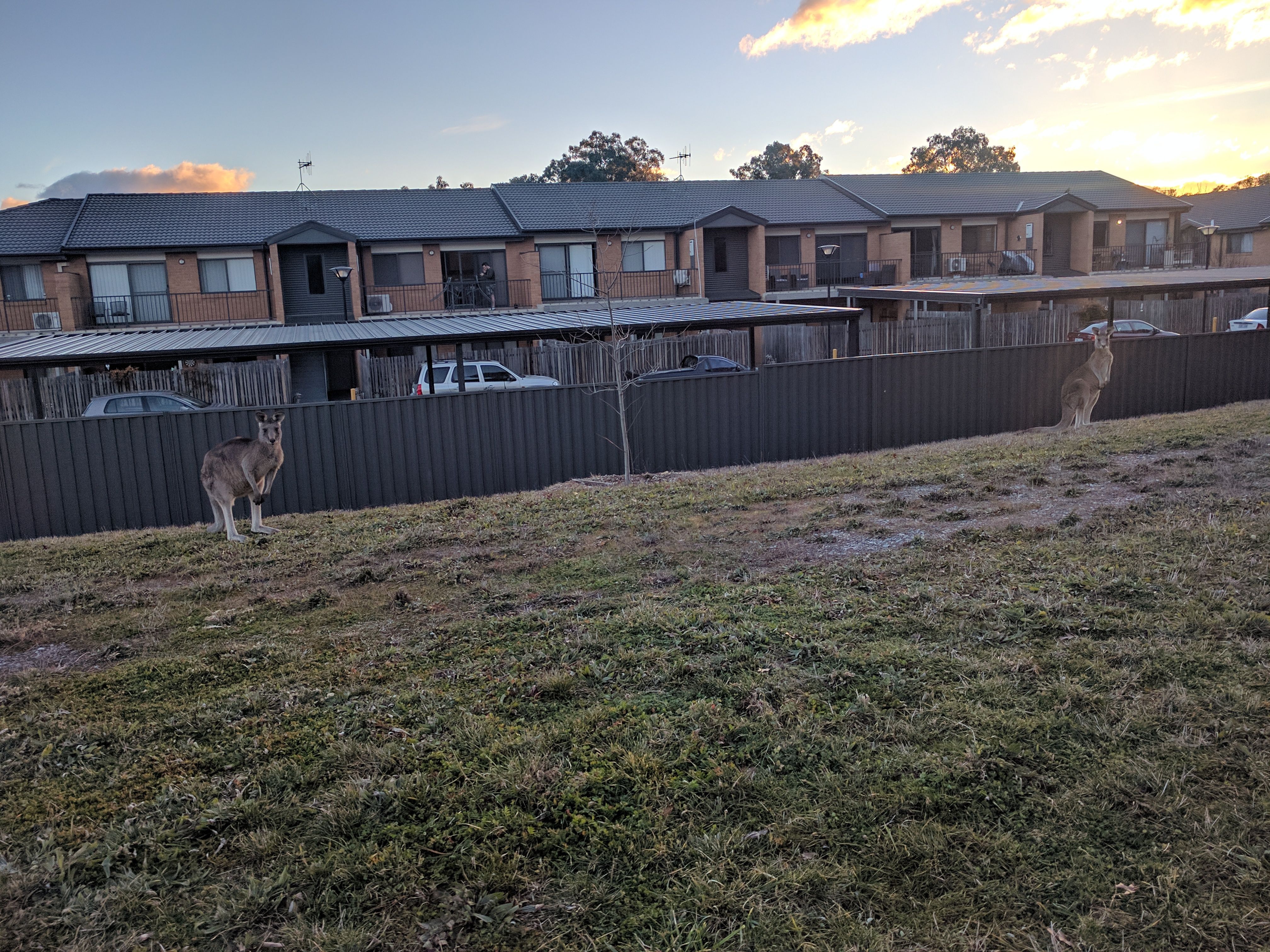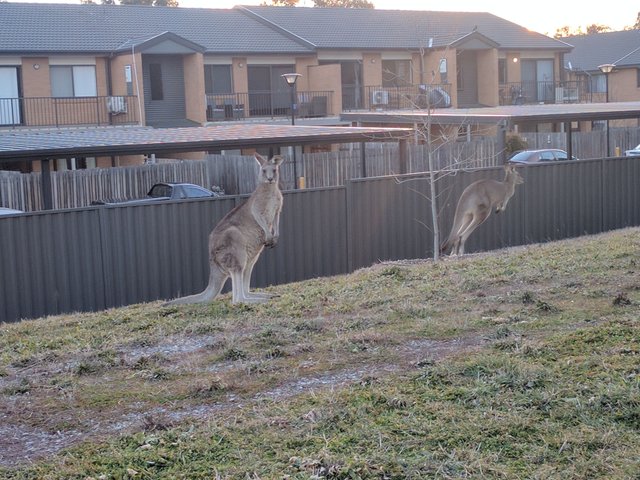 ---
Thanks for checking out my post. It's been a while since I've been on here but want to start posting more photos of my adventures