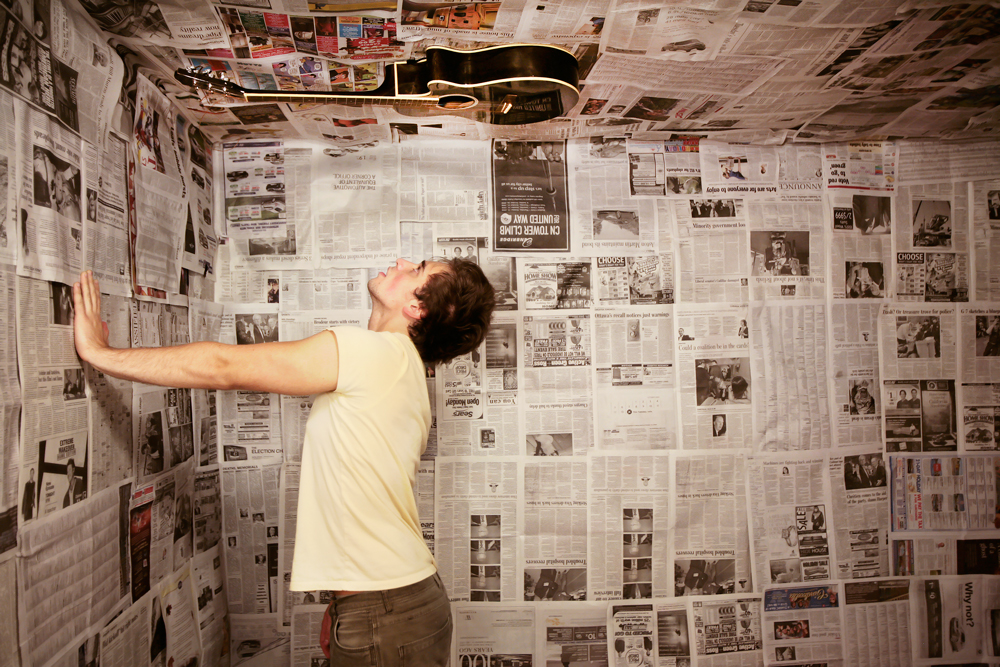 Repetition is a simple technique that will produce strangeness. Take a familiar object, like a newspaper, and multiply it—suddenly everything changes.
And all this because you generated a lot of something that is usually used in smaller amounts.
I've been collecting newspapers for a while for this photo… and then taped up my entire bedroom (floor, walls, ceiling).
Creating photos that look out of this world is simple! Even something as unimportant as newspaper can help transfer your image into another galaxy.
What would you like to plaster all over your walls, floor, and ceiling?
molly warhol