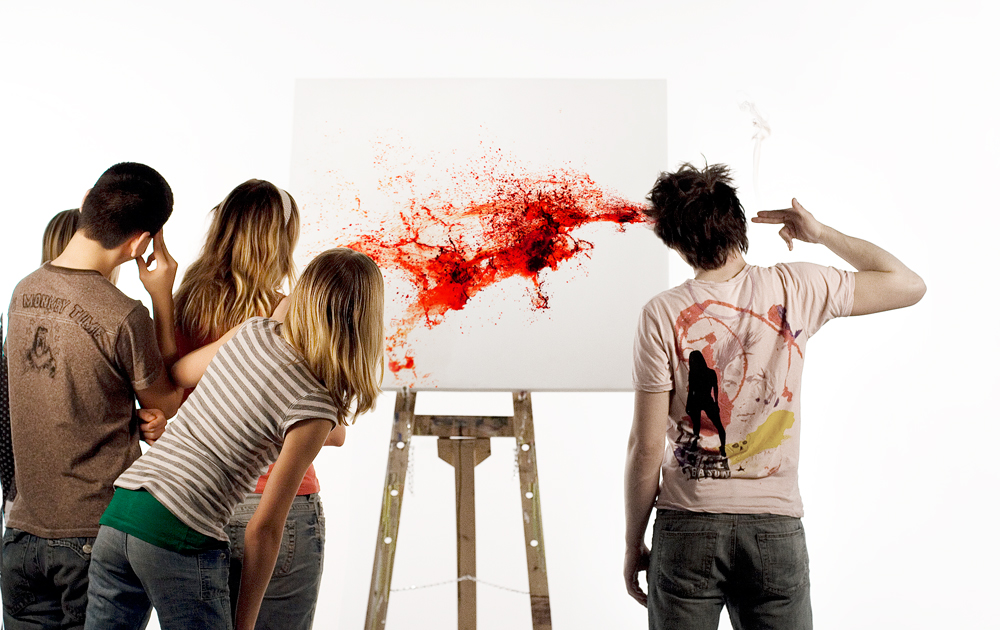 I took this photo because this is what I sometimes feel like… like painting a canvas with my brains!
Eeek… that sound gruesome. But what I mean is that I want what's inside of my head to just come out.
The creative process is so difficult, and we often feel stuck and dry of ideas. In those moments, we might need a break or a friendly push.
(Ya, shooting yourself in the head is not a good way of externalizing your ideas…)
Thank you to all my beautiful and patient models <3
How do you get your creative ideas out of your head?
molly warhol