I was driving home from the store a little bit ago when I realized it was going to be an epic sunset tonight. Unfortunately I only had my crappy galaxy s5 handy which takes basically the worst pictures ever. I snapped a few pictures with it only to confirm that I was right, the pictures were terrible (blurry).
So I raced home, grabbed my NIKON DSLR and ran down the street on foot to the river where there was a clearing in the brush. I managed to make it just in time, I snapped a few pictures just before dusk and they turned out absolutely amazing. I was scared that the picture wasn't going to do the moment justice, but as you can see I was wrong. It is truly stunning. So much so I had to come share it with all of you on steemit. Hope you enjoy this sunset even half as much as I did!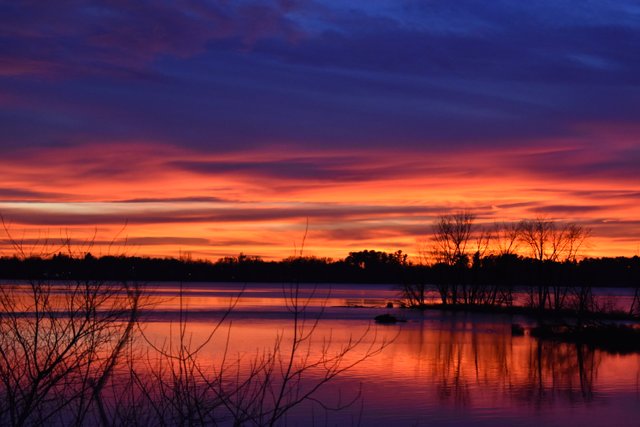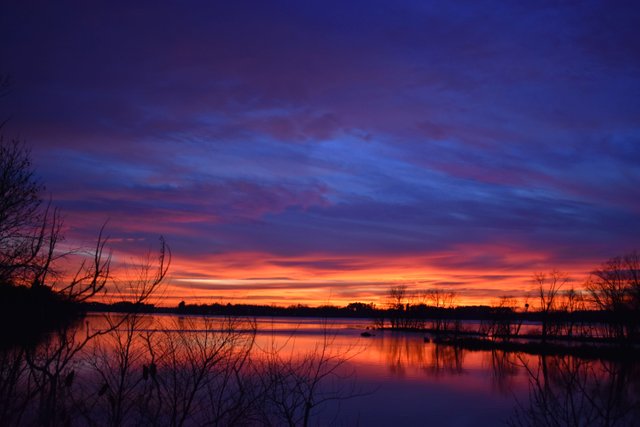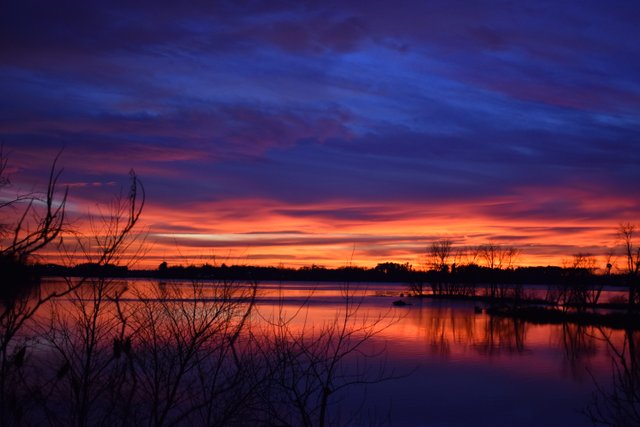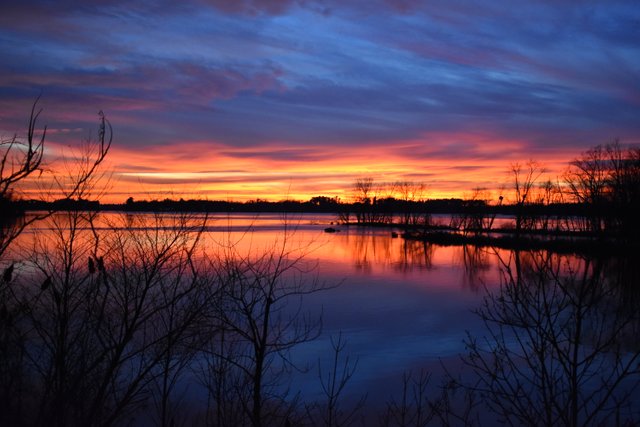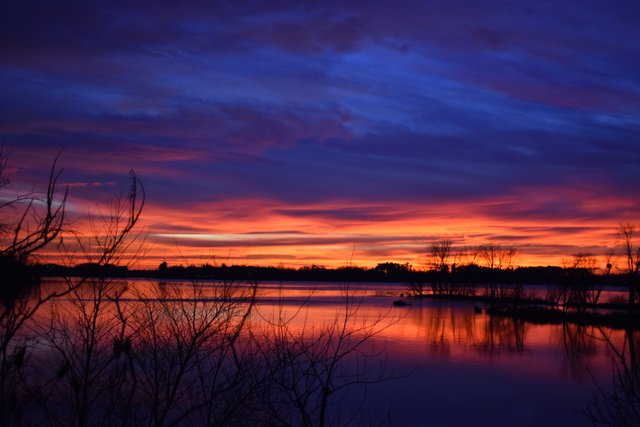 I don't know what it is, but there is truly something amazing about a beautiful sunset like this. As the colors splash across the sky for that brief period of time you almost forget about everything wrong in the world and only see its beauty. It is a powerful moment that fades as fast as the sunset does, so it's nice when you get a chance to catch a good one on camera.
Hope you enjoyed the photos

Peace, Love and all that hippie shit