Smartphone Street Photography Series #2
Share the experiences of my daily interactions with my community, through pictures. They are not intended to be masterful effigies, rather honest comprehension of life as it goes on around me, be it on the streets of Lagos, Uyo or Calabar. They will mostly feature people dealing with everyday life. Some of it will be really happy moments, some will be sad too. Some will be beautiful, others will not be. But all of it will be honest.
---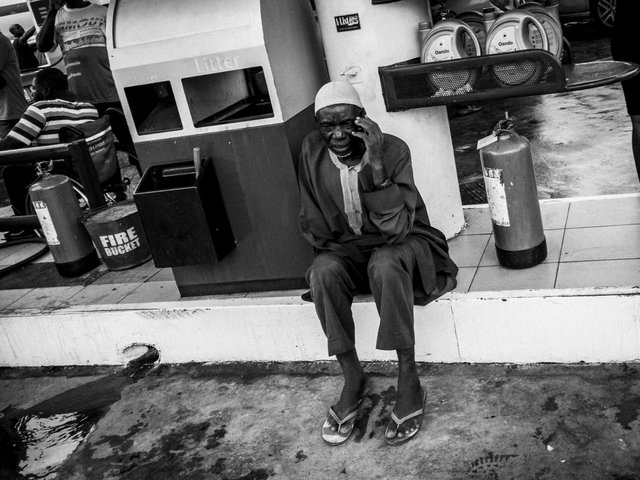 1/230 f/2.0 ISO 118
It's Lagos, what do you expect?
---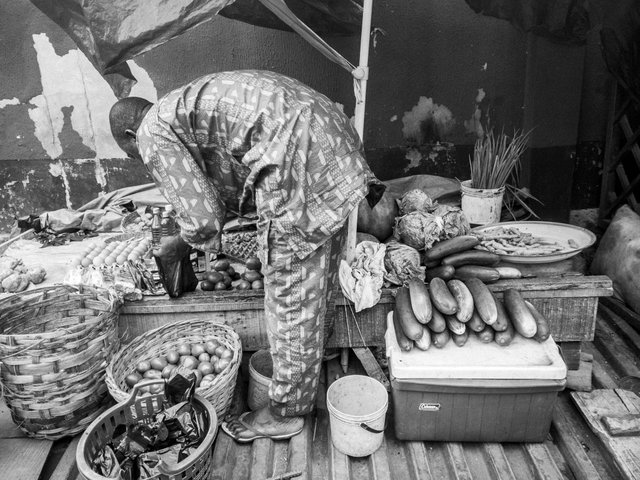 1/190 f/2.0 ISO 116
A friend once quipped, "do you notice most northerners residing in other regions of Nigeria only engage in trades dealing with commodities that come from their regions?" The carrots, cabbages, potatoes, cucumbers, pepper, tiger nuts, beans etc. What is apparent is that Nigeria is still grappling with its ethnic dynamism, so much so that it feels the nation is strained as a result. This man here is on my street in Maryland, and I can count of him for supplies of vegetables. That is the spirit of the northerner.
---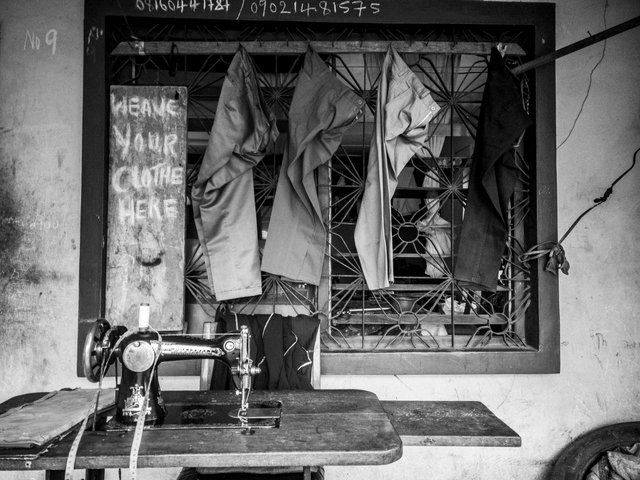 1/50 f/2.0 ISO 230
The "obioma" itinerant street tailors are lifesavers. They make every street of the low income areas complete. Some of them roam about with their machines, others station at the yard's front varendah. Your biggest nightmare as a kid (if you grew up in these areas) would be subjected to measurement from these guys. They can arch your back as they urge you to stand straight, while they run their stained tapes around your glutes, through the length of your legs, and around your neck. And they always leave their phone numbers if you stop by and they had closed to get lunch... or share a gossip.
---
I keep these short and hopefully insightful. All photos were taken with an Infinix X603 mobile phones and edited in Adobe Photoshop CC. If you find value in this, please consider upvoting, sharing and following for more.
Peace.