USA Photos – One Photo Everyday #14 [ENG/ITA]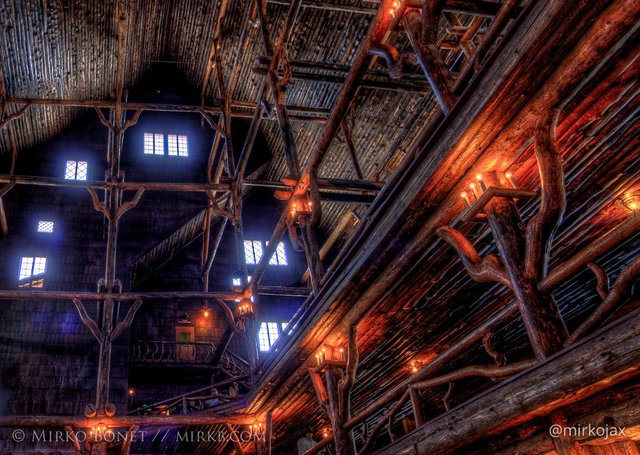 The Old Faithful Inn
ENGLISH
The Old Faithful Inn was built in the early 1900 and is a located in Yellowstone National Park, Wyoming near the the Old Faithful Geyser. The hotel is fully built using wood. More info on Wikipedia
This picture is make with a combination of several images at different exposure to obtain an HDR (High Dynamic Range) photo.
ITALIANO
The Old Faithful Inn è un hotel che si trova nel parco di Yellowstone in Wyoming e la sua posizione è vicino al famoso Geyser Old Faithful. L'hotel è interamente costruito di legno e pietra. Maggiori informazioni su Wikipedia
Questa foto è una immagine composta da diverse immagini di diverse esposizioni creando una foto HDR (High Dynamic Range).

Thanks for looking my page!
Let me know if you have any questions in the comments and you can follow me @mirkojax