My entry for the "WE LOVE ANIMALS - PHOTO CONTEST" by @flamingirl - Day 1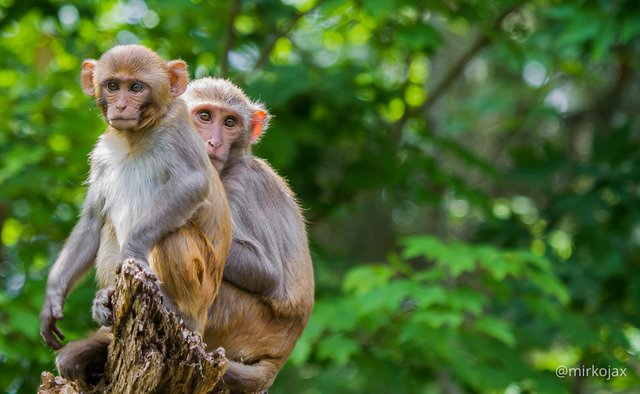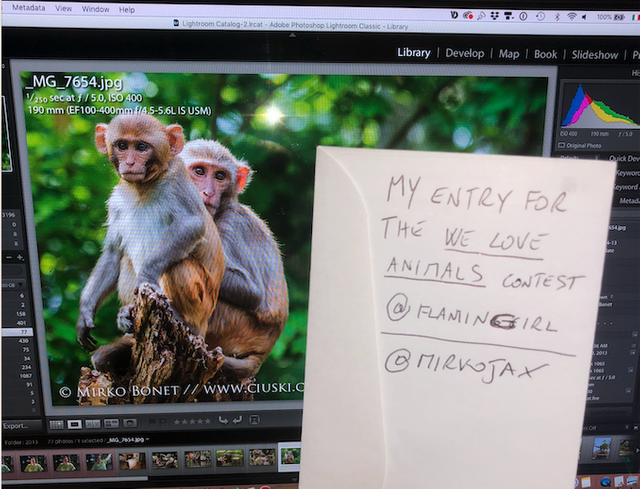 These monkeys were shot on the Silver River, in Florida. They are not from Florida but they were introduced in nature in the '30s to enhanced a jungle tour attraction. Back then there were not rules entering foreign species into the environment, but now Floridians are concern that these animals can destroyed the region ecosystem. Anyway, you can still go on the river by kayak or renting a boat and spot these funny and cute monkeys!
| Camera | Lens | Aperture / Exposure | Location |
| --- | --- | --- | --- |
| Canon 7D | 100-400mm L | 1/250 sec, f/5 | Silver River, FL |

Thanks for looking my page!
Let me know if you have any questions in the comments and you can follow me @mirkojax for more photos.