Wedding Portraits of the Bride on the Sofa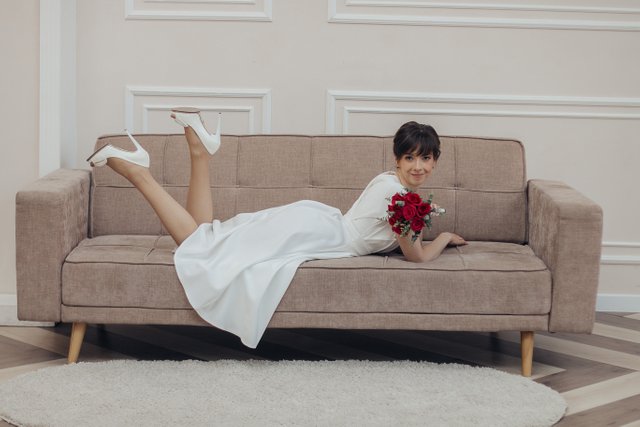 I have a few photos left from the wedding photo session, which took place in a bright and spacious photo studio. A bride's photo session is always a special atmosphere and special requirements for shooting. I tried to create the most comfortable conditions for a beautiful bride.
Together with the bride, we chose several poses for portraits, and it turned out to be a very successful decision. We got interesting angles and the bride was light and cheerful. She posed with ease and understood what I asked of her, such as how to turn her head or take this or that pose.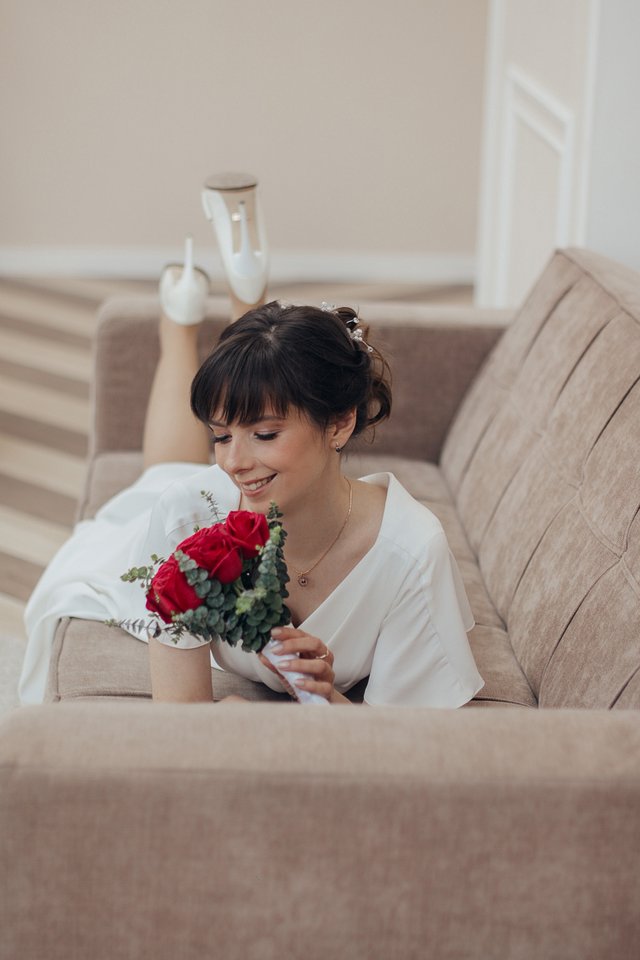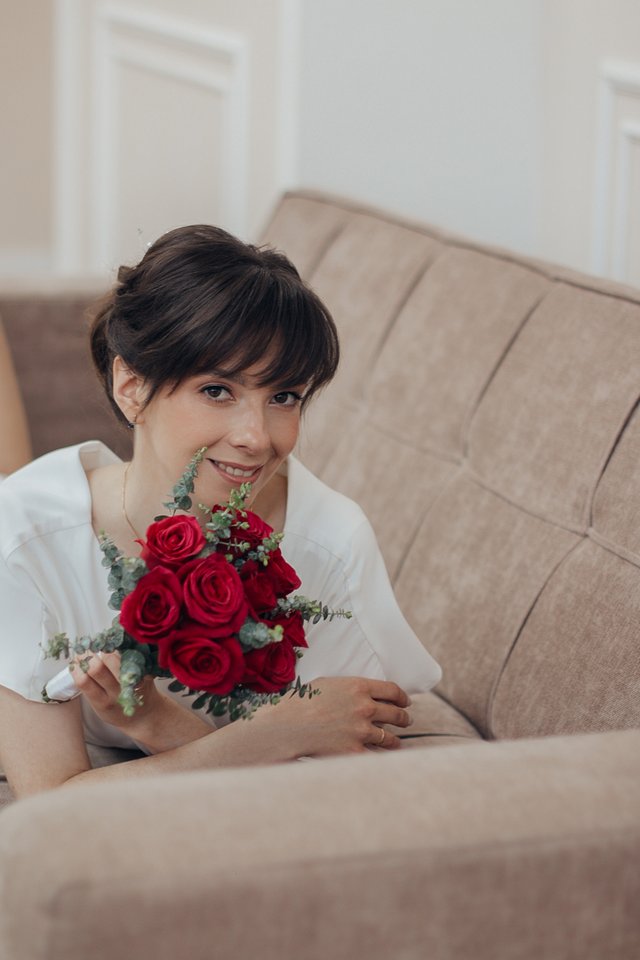 One of the most important elements of a wedding photo shoot is a bright bouquet. The combination of bright colors and a beautiful smile of the bride creates a unique atmosphere of happiness and love.
In the end, I got great photos! I was satisfied with the process and the result.