Trees in the Distance
I was attracted by these three trees, they were nicely located along the desert area. Nearby there were several more trees and a lot of dry grass that peeped through the snow covers. In the center of a small field, I noticed a small paddock made of wooden planks, it is possible that hay was stored here and animals were grazed.
All photos were taken from above. I stood on a hill and I could see the whole area in a beautiful view.
For photographs I used a сamera Canon EOS 70D & Camera Lens Canon EF 50mm f/1.4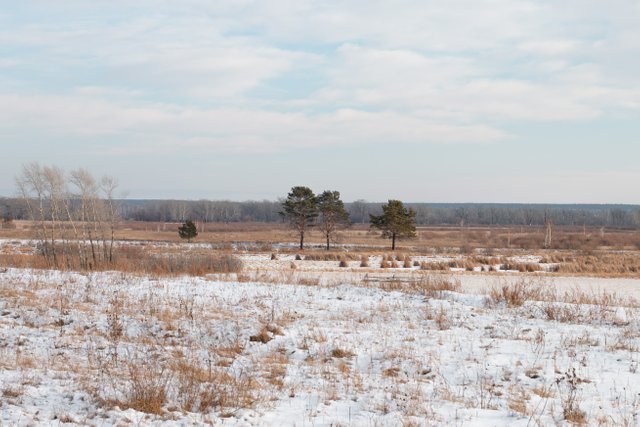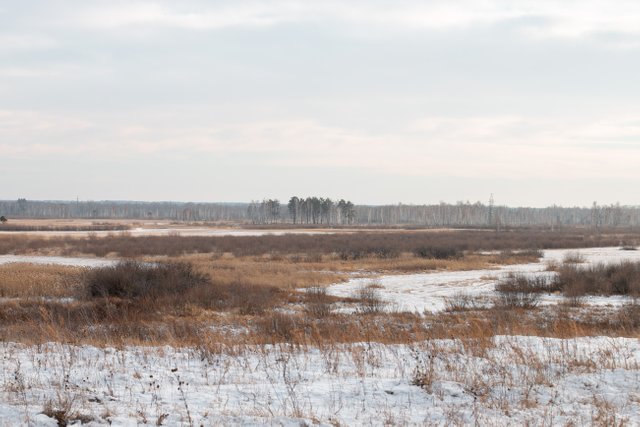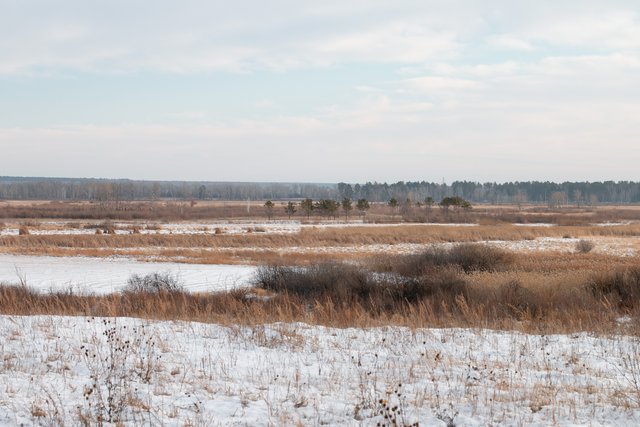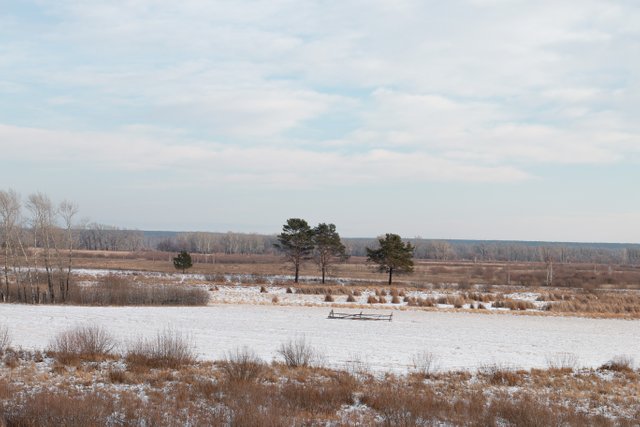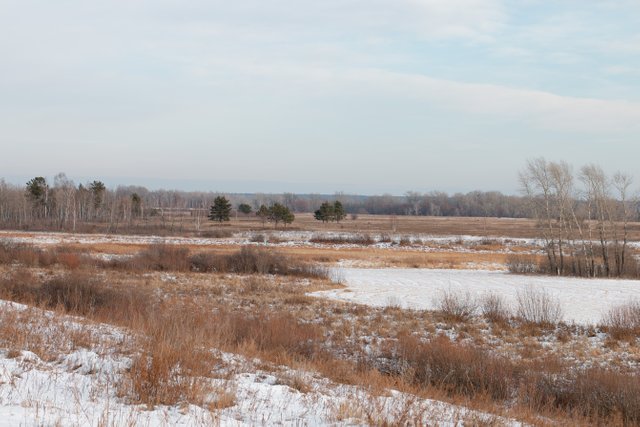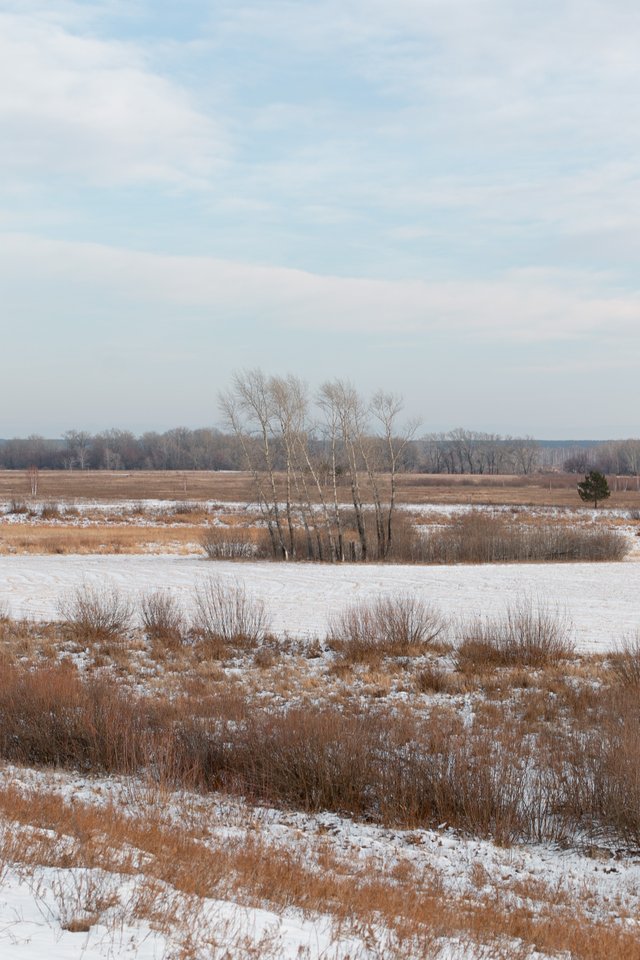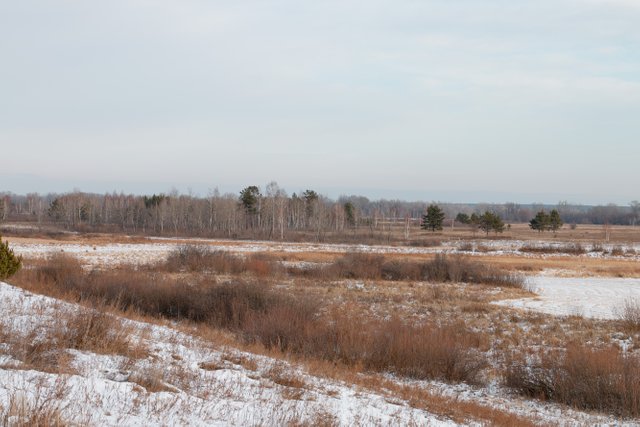 All photos are taken by me. Happy viewing!