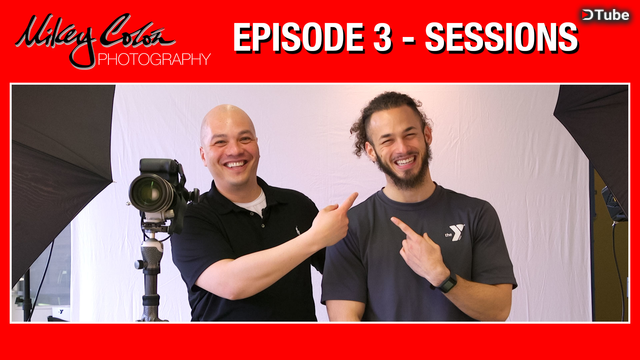 ---
What's up everyone! I'd like to introduce you to a new series of videos I'm naming "SESSIONS".
During these I'll take you behind the scenes while I'm taking pictures. I'll walk you through the setup process, the gear I'm choosing to use and my train of thought.
MOVING FORWARD
Since this is my first time filming a session, I know what improvements I need to make. Next time I'm going to use 3 cameras, so you'll get 3 different perspectives. I'll also use a shotgun microphone so you can hear the person being photographed.
SHOW NOTES
Excuse my low Bob Ross voice in the middle as there was a yoga class nearby and I didn't want to be disruptive. But as you'll see I turned up the energy level once it was showtime.
Music Used
Season 1 Theme song "Forever Young" Mattijs Muller
"Highwire" By Onda Norte via player.epidemicsound.com
If you have any photography related questions - don't hesitate to ask!
I'm located in NYC and Boston.
Check out colonphoto.com to check out more of my work.
---
▶️ DTube
▶️ IPFS