Gives_Back: Sharing the Blessings
I'm not been blogging for almost a month now because of the very busy schedule and demanding task in the office these days. It's been hard but I never failed to visit our Steemit community once in a while either by up-voting or viewing. This Saturday though is one of a kind experience for me to share to this wonderful community since we are all agree that helping is one of the key to be successful in this platform.
Gives Back: Sharing your Blessings: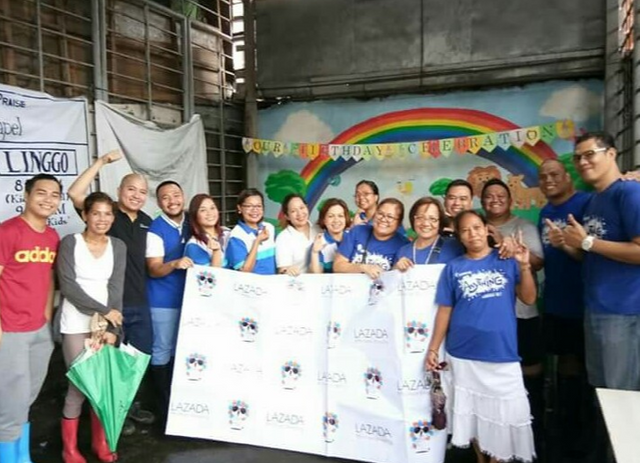 One of the project we are working that time is our Community Service and this is one of the task we are doing these past few days. We all started with the planning of which type of community service we are going to do. There are many suggestions that came out, from Home for the Aged, Sick People in the hospital, Home of the Juveniles any many more. We ended and all agree to do what others are afraid to do, to visit a place in Tondo Manila - Happy Land (a known place for squatters and many more).
Preparation:
We prepared school supplies and ordered a fast food meal that is good for 25 children ages 6 to 12 years old. It was 5 in the morning and it's been raining hard that day because of the bad weather but we are all committed to do this task.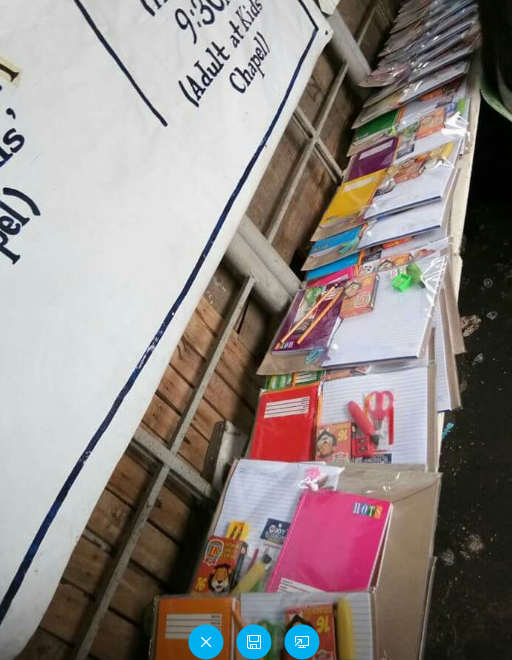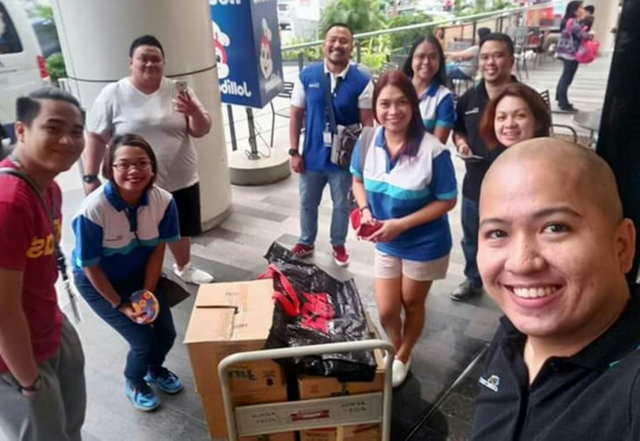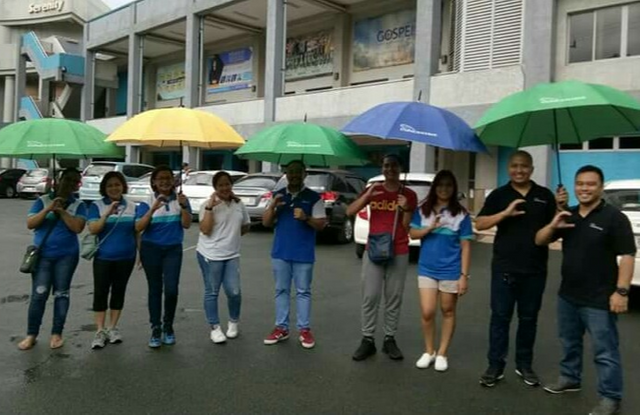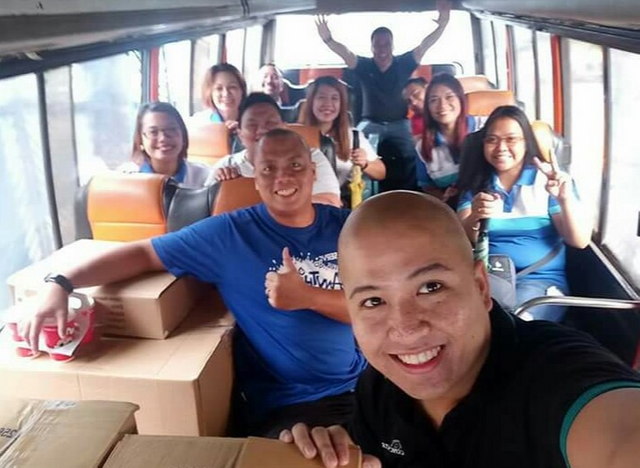 Since it's been raining all day long so the road to the place is muddy, it's a good thing that the organizer of the place lend us rain boots to prevent us from soaking to the water mud. The place is really remote and the houses are 99% made up of wooden materials. The rooms are only about 10 to 15 square meters and according to the Organizer or Pastora each house has a minimum of 2 families living together and an average of 3 children per household. The houses are so narrow and is prone to heath issues.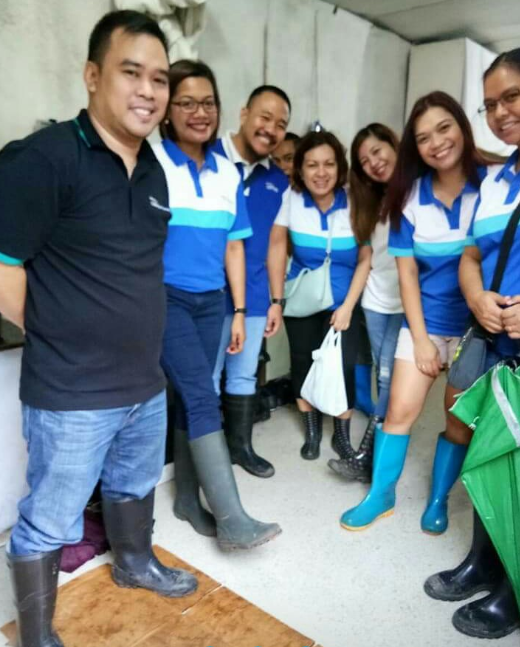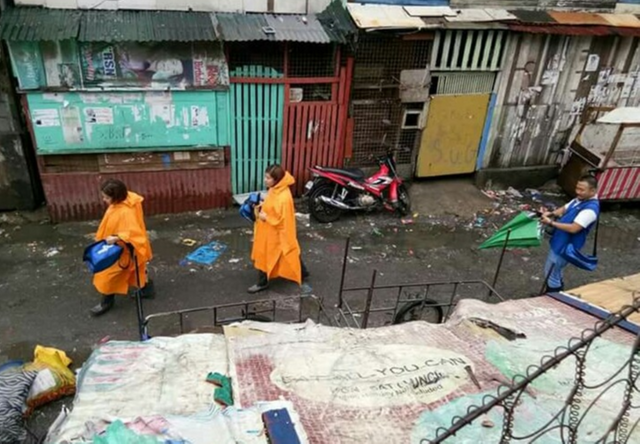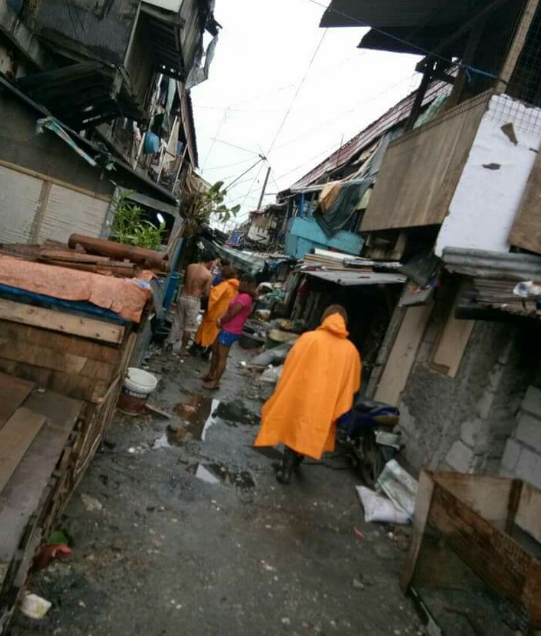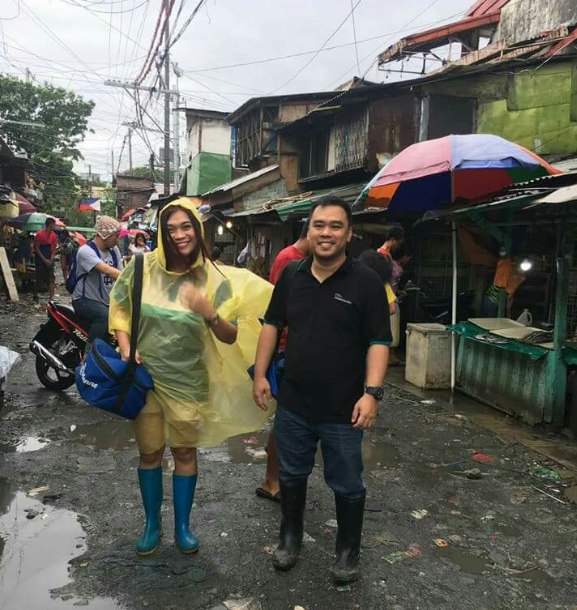 Pastora gather us for a few minutes and explain the program proper and the expectations in the event.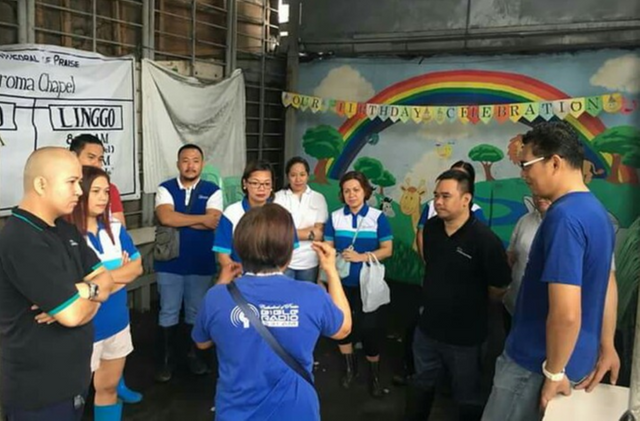 It started with a little prayer, then an immersion to the community by visiting house to house, we were also given some food or rice cake that were distributed to each house. There were children who just woke up and it's really an eye opener to know that there are places like this where many children lives in a very small room.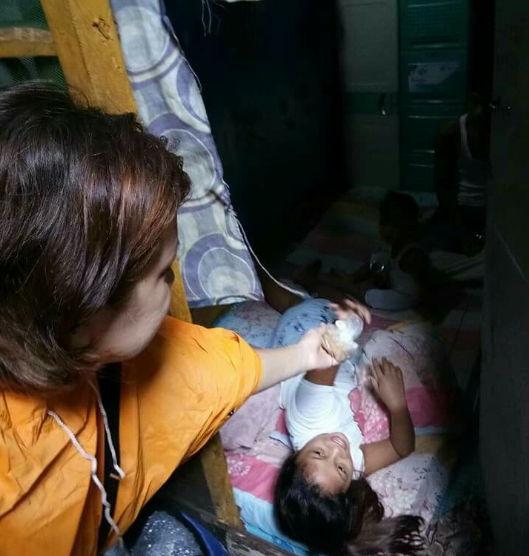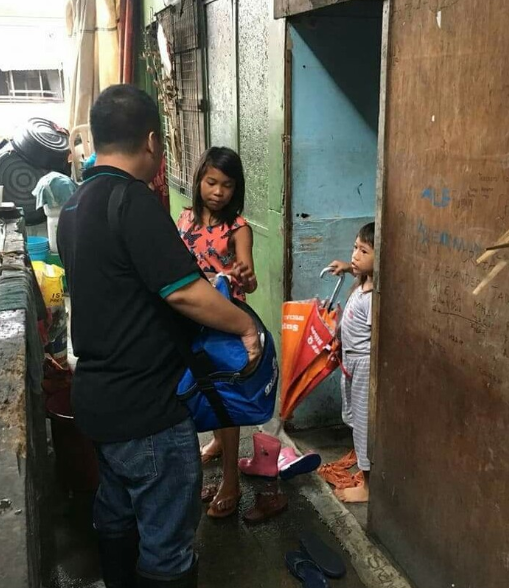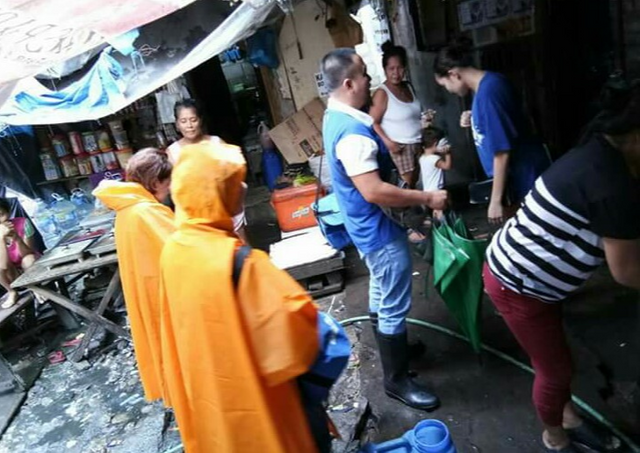 Then the main event of the day. Pastora started teaching the children of the good deed and giving and sharing your blessings to less fortunate families. She also highlighted that it is alright to receive gift but it is better to give and contribute, she also highlighted to the children not to be contented in receiving donations all the time and become dependent too much to freebies. She also reiterate to the children to study hard so they can prepare for their future and achieve their dreams.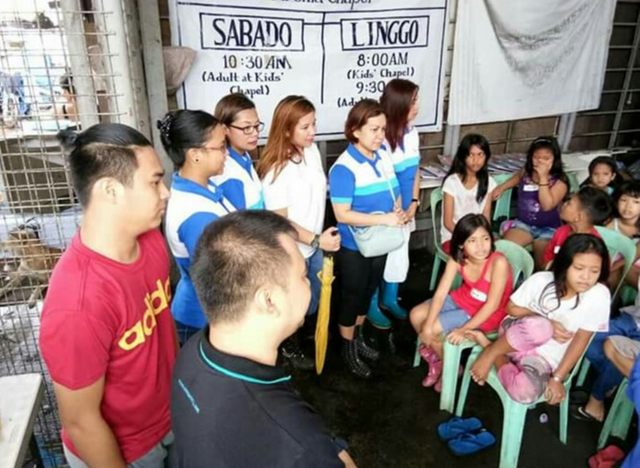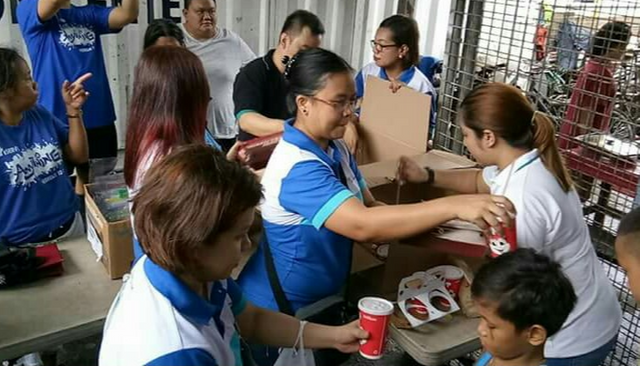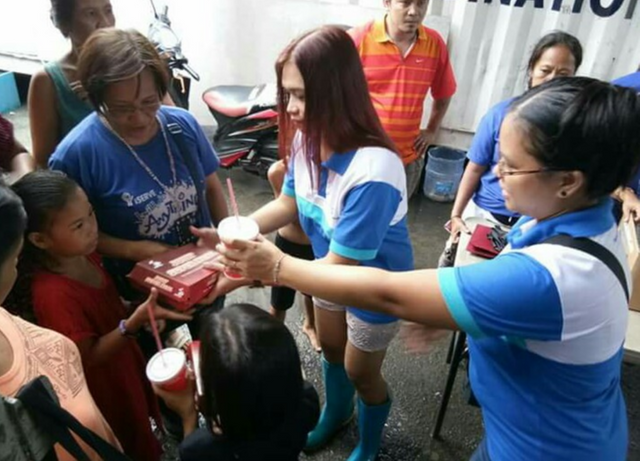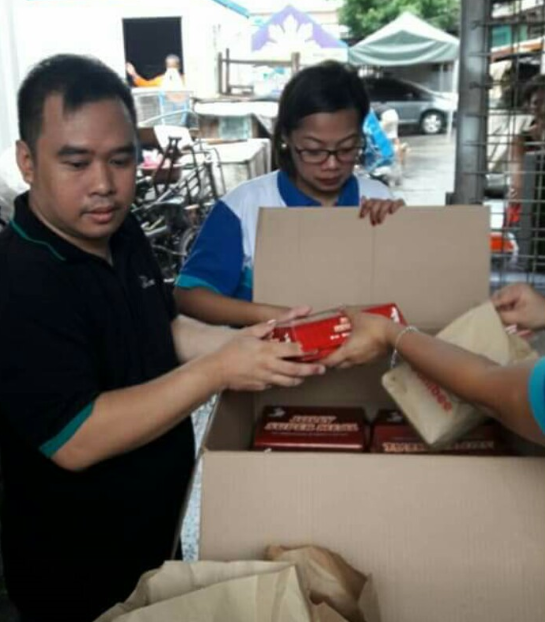 We give each children a box of Jollibee food that they enjoy a lot after the discussion and also gave some school supplies to this group.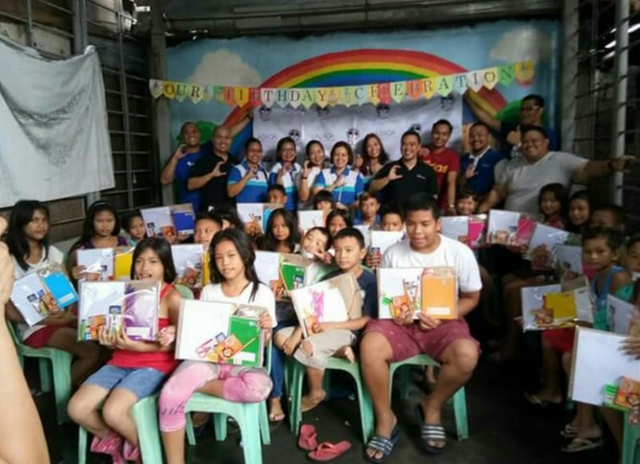 At the end of this Community Service, we were all back to the car on our way back to the office and most of us are staring blank out of the window thinking of what happened in the event. I was thinking many things like I am very fortunate in my life. It was an eye opener for me to realize that there are many people somewhere who are struggling to live their life. I would say that the life I'm living is to Live a happy and a contented life while the Life I witnessed is they are Living just to Survive. It was a satisfying experience to share your blessings to less fortunate people and very grateful that I'm living a wonderful life.
Life is not unfair after all because we create our own journey to this world and we choose to live the life we want.