Performing for a small group at a friend's birthday, Keena debuts her rapidly advancing skills.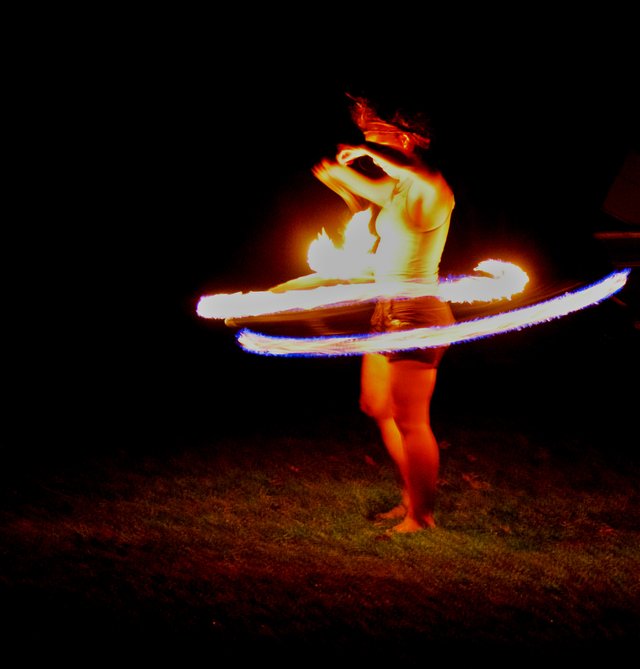 She has only been hooping for a short while, and with fire for only a few weeks now! But she is fantastic, a natural who can contend with many seasoned fire-spinners who I've witnessed.
My gratitude to Keena, and to Theresa, whose birthday celebration gave me this opportunity.  
Thank you for opening your hearts to me.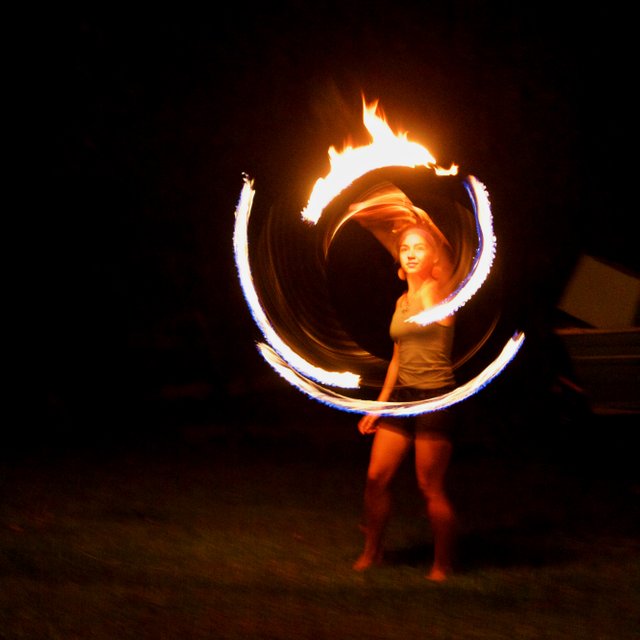 This is my life! How lucky am I?
I shot these photographs, all of which feature Miss Keena, with a Canon Rebel T3i.
The first two are shots of Keena, hula hooping with her hoop ablaze.
In the third image, she is showing off her nifty LED light hula hoop, which she also excels at.
Photography has been a passion of mine for many years, although I have long thwarted myself with a fear of digital photography. 
This is my first real attempt at creating with a digital camera.
I hope that you enjoy these photographs; I hope that my joy and pleasure are palpable to you as a viewer.  If you feel it, please let me know. It will give me all the more enjoyment, to share it with you.
As an aside:
Rasa (aesthetics) In Indian aesthetics, a rasa  (Sanskrit: रस lit. 'juice' or 'essence') denotes an essential mental  state and is the dominant emotional theme of a work of art or the  primary feeling that is evoked in the person that views, reads or hears  such a work.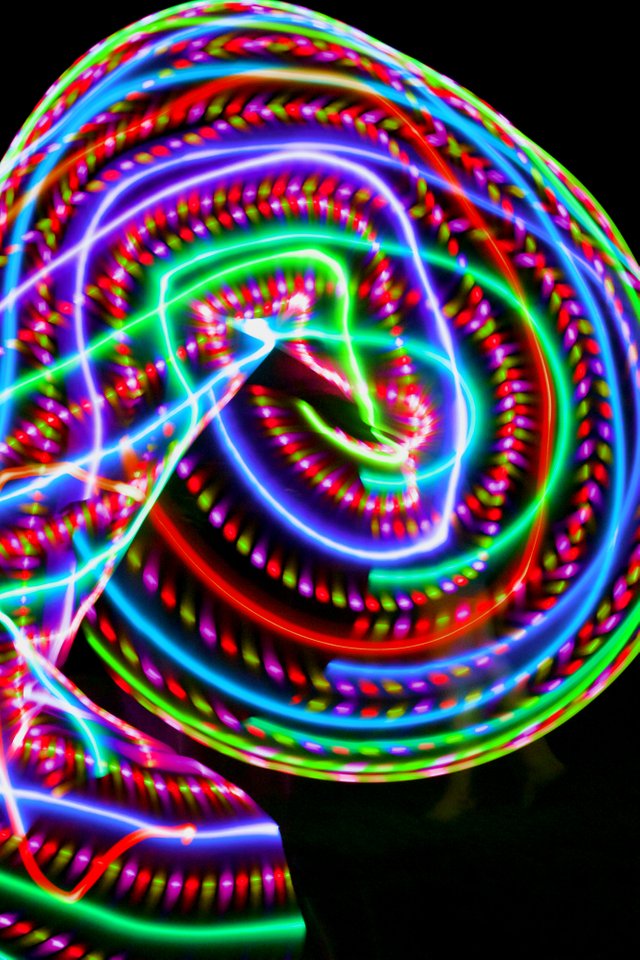 Truly Yours, 
Melissa Gene
Tantrika, Rastrika
About Me
I'm Melissa. Some people call me Honeybee.  Therapeutic Massage;  teaching Yoga, Meditation, and Conscious Relaxation; and caring for families and babies before, during and after Birth are some of my skills (I'm a doula and placenta encapsulation specialist). Recently I have been delving into audio editing and also narrated an audio book for the  first time.  Visual arts and writing are also some of my favorites.  About a year ago, I moved to New Hampshire, inspired by the growing community of Anarchists and Activists here. I'm committed to living free from fiat currency to the best of my ability, and am a great  proponent of Agorism and Community Building. Whether camping/hiking or tending the gardens, I tend to be happiest out of doors. Informative Intactivism is one of the ways that I contribute to steering the cultural conversations toward supporting the Freedom of the Individual. I believe that all interactions should be voluntary and that honoring bodily autonomy is essential to a peaceful world. What else would you like to know?