Playing in the Shadows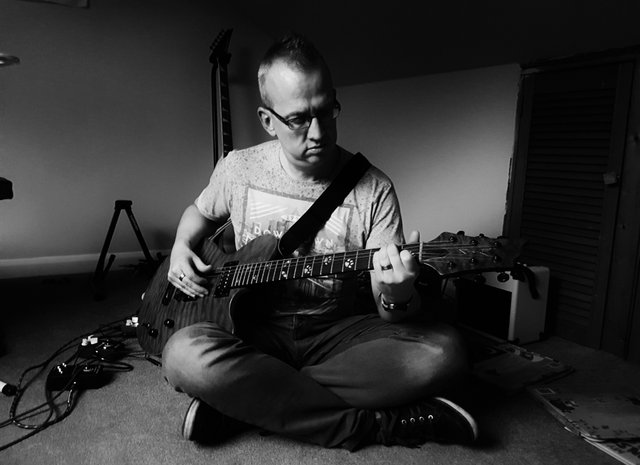 Sometimes, of an evening, I can't resist getting my instrument out and giving it a right old bash.
This guitar is one of my favorites, cat paw prints on the fretboard and a beautiful tiger stripe finish. Can you guess what kind of guitar it is?
---
Of course as it wasn't myself taking the shots there were a couple of out takes.
At one point my daughter popped into frame to get a bit of band action going on. What can i say, you always need a bit of percussion!

Then of course no matter how much the sweet guitar siren calls sometimes the chores just won't do themselves!!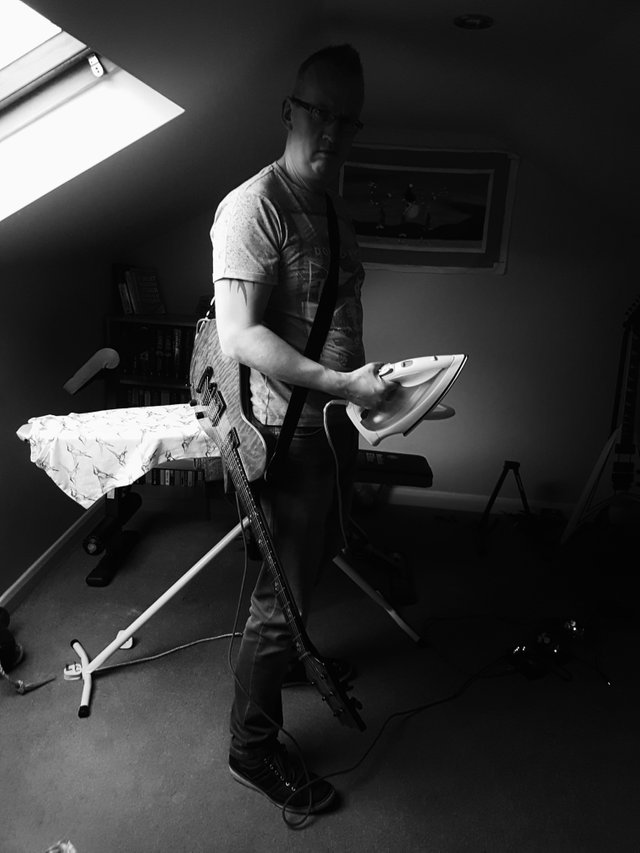 Photos taken on my galaxy s7 and black and white effect applied with Photoshop silver fx plugin