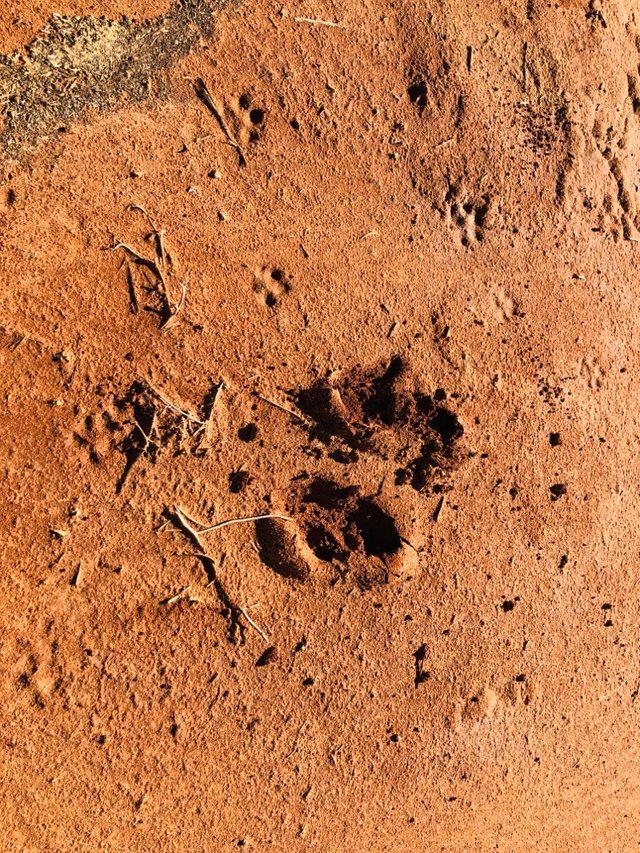 Good prints and bad prints
I spent most of my week outdoors inspecting the success and/or lack of success of my revegetation sites across my little corner of Victoria.
One thing that I have learned to take note of is the tracks that I see at these locations. This is an example of some of the tracks that I encounter while out in the field.
What you're looking at here are both Kangaroo prints and cat prints. Quite close to these prints were also fox prints along with rabbit scratchings everywhere. Noting details like this helps me plan for eradication programs.
What is interesting is that at no time during my university studies did we learn about identifying species by the tracks they leave. This is something that I've taught myself and also learned about while spending time with indigenous people in the Western Australian outback.
To me, practical techniques such as this should be taught to environmental professionals early on in their studies as it greatly aids in understanding the landscape that we are attempting to improve.
Posted using Partiko iOS