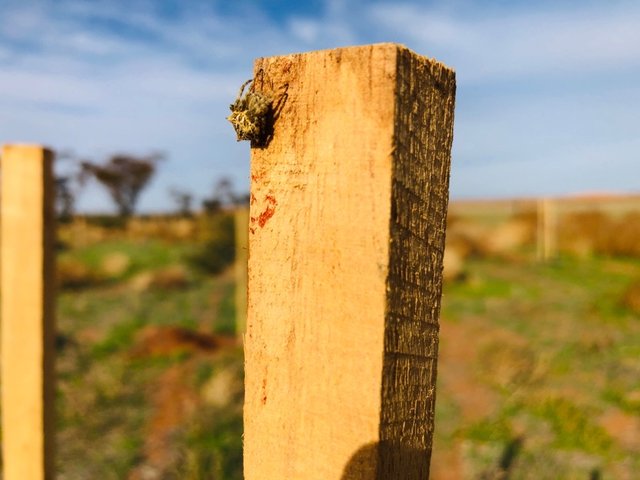 I almost squished him with a large steel hammer while installing tree guards.
I had one last job to do today after the massive planting job that I completed last week. I had about 250 tree guards to install on our final planting area.
While out in the field after an early start today, I came across this little guy who seemed to be all too willing to be squished by my hammer.
And he was positioned perfectly for a nice photograph. And this was the result.
Thankfully, I was able to move him on before hammering the guard into it's new home.
Posted using Partiko iOS