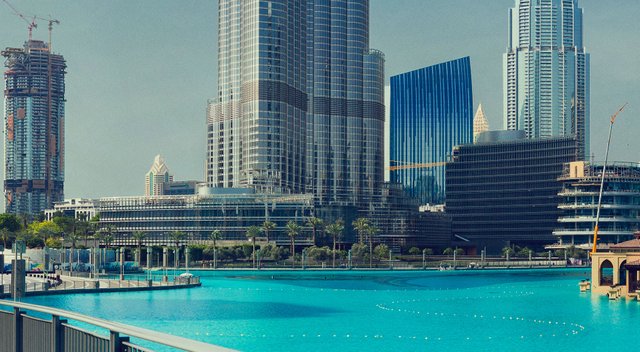 What do you do, when your subject does not fit in one camera frame ?!
Intro
Two months ago I was asked to present my work Imaginarium of Tears in Dubai.
Unfortunately due to the amount of gear I had to bring for the exhibition there was not much space left. I had to choose which lens I would take and I could only bring one. I decided to go with the Canon 35mm F1.4 L to put on my Canon 5D MKIII, hoping I would have some time to explore Dubai itself and take some stunning images.
Due to busy schedule of the exhibition, I only had a few hours on my last day to go to Dubai downtown. Which well I guess every Photographer wants to go to Image the Burj Khalifa as a souvenir.
With time running on the clock I started walking around Burj Park looking for the ideal location to image the massively tall Burj Khalifa. But everywhere I went I could not capture it in 1 frame using the 35mm lens on my Canon 5D MK III. Wishing I could also have brought my Canon TS-E 17mm f/4L and or Canon TS-E 24mm F3.5 L II and a tripod.
Normally I would use this combination to create high resolution images by doing several shifting combinations to increase the resolution and image frame by 3X compared to a single photo.
Location
After almost 1.5hours of walking and looking for the prefect spot, I found the perfect point!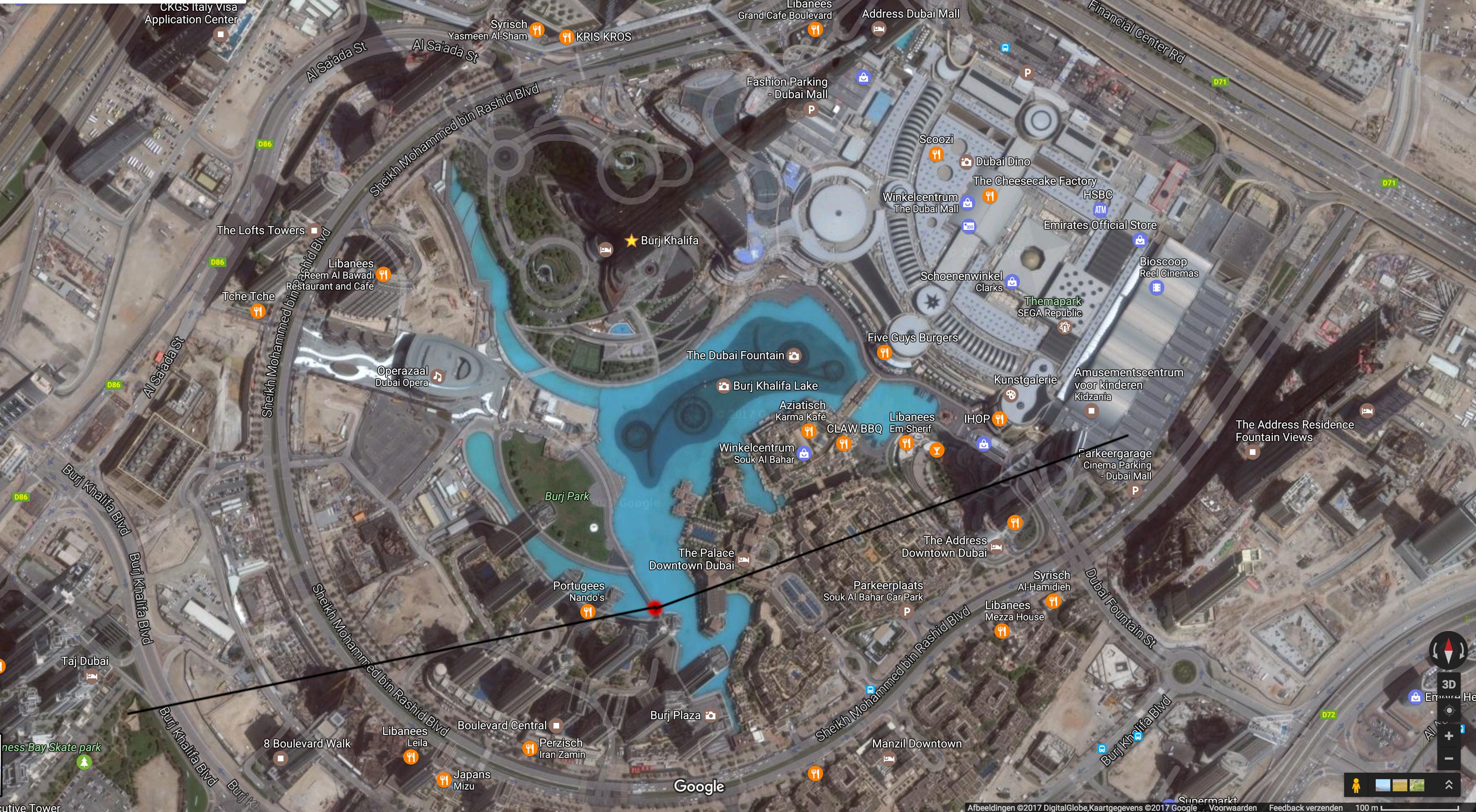 Imaging
It was now time to use the camera and lens combination to create a handheld non tilt shift panorama. Starting in the middle of the top of the tower "Swiped" the camera in burst to the left. Reentered it on the top and "swiped" to the right. Continuing these steps every layer I went down on the Burj Khalifa.
At that time I had no Idea if I would have enough overlay or if I would forget a shot somewhere along the way. Since I had to make around 70 - 80 images to cover the whole area that I wanted to capture. Since I not only wanted to have the Burj Khalifa but also its scene.
Since time was running out I decided to find a cab and to go back to my hotel to pick up my gear an head back to the airport. It was time to go home.
Post process
Lucky enough it was a flight that was far from packed! Yes, no one next to me! Plus there was power in the seat, fast I grabbed my laptop camera and started to load in the images. First loading them in to Lightroom to select a group of images that I wanted to merge. These RAW images where then imported into Autopano Giga 4.4 to stitch and see how lucky I got! Creating the preview took quite some time on my laptop and 1hour later it prompted me with the result!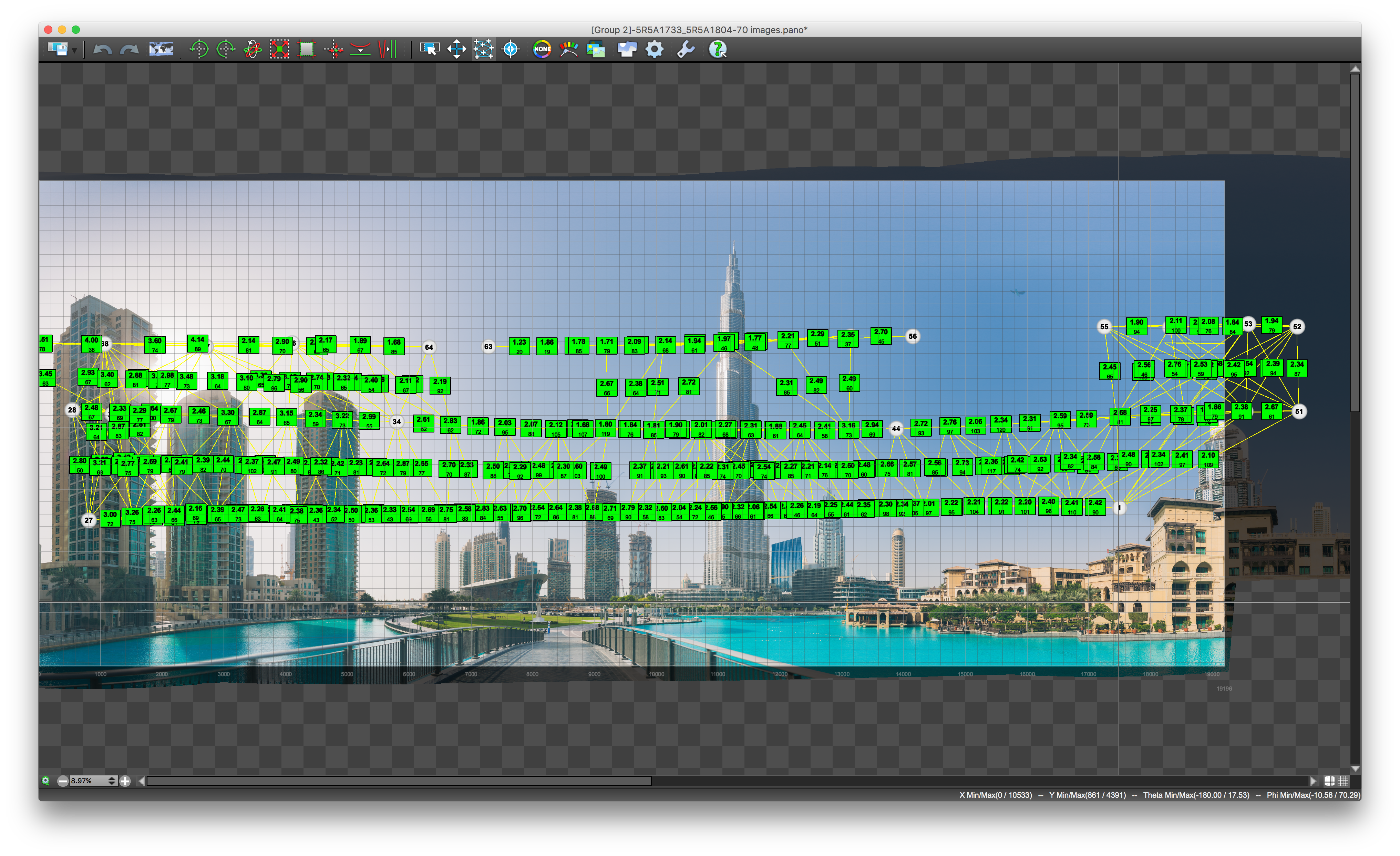 The result stunned me! It turned out almost perfect, as you can see in the image above a few spots where not very well covered due to hand held shooting. And I also seemed to forget to go a bit further on the bottom right which I now had to crop out before I started editing the image to its final result.
Result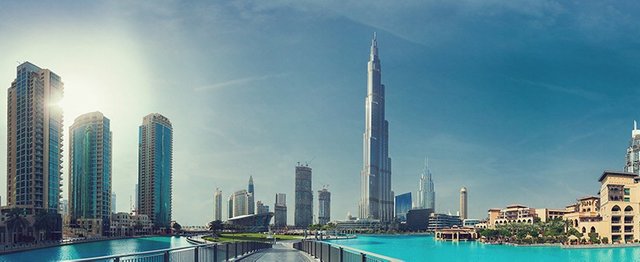 Click here to view the image at 150MP
Want more?
Please let me know If you would like to know more about the images proces, or let me know if you would like to see more Images like this.