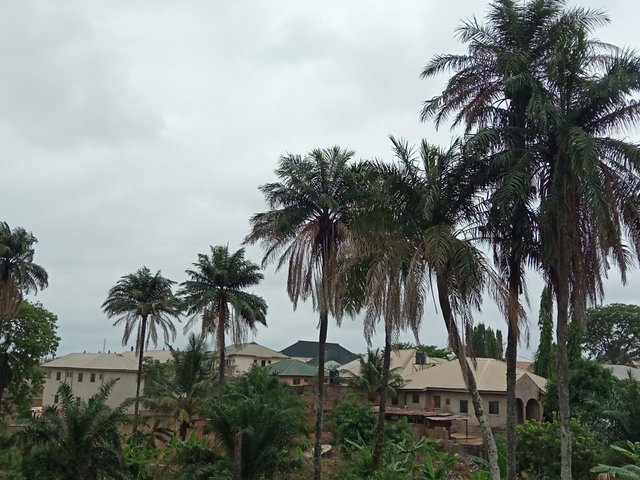 Hello Everyone 💕 💞,
When the atmosphere was getting more darker yesterday evening around my new residential house in Tanke, I went on a walk through the main walkway round the local street to know and get familiar to it with short period of time. I realized that there are some natural trees in its state so I had to move closer and took some pictures although it is not #tree-tuesday Initiative. I took those pictures with my infinix Note 5.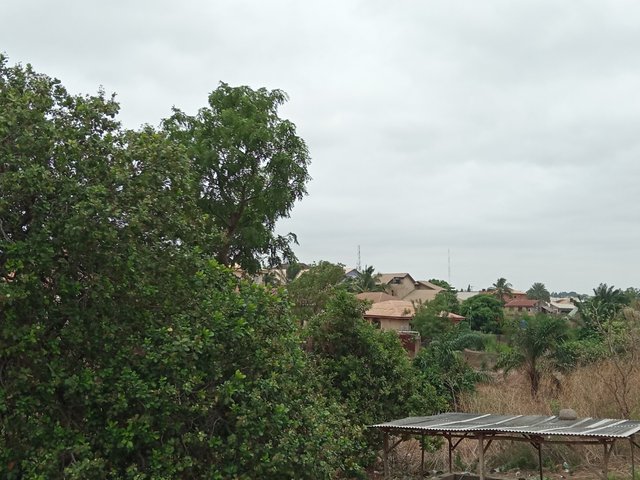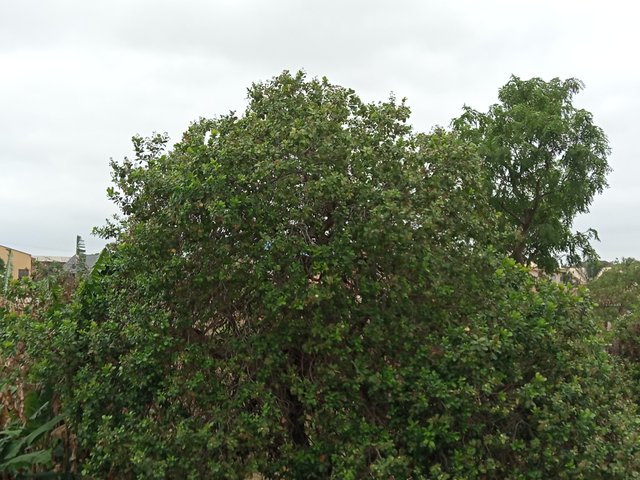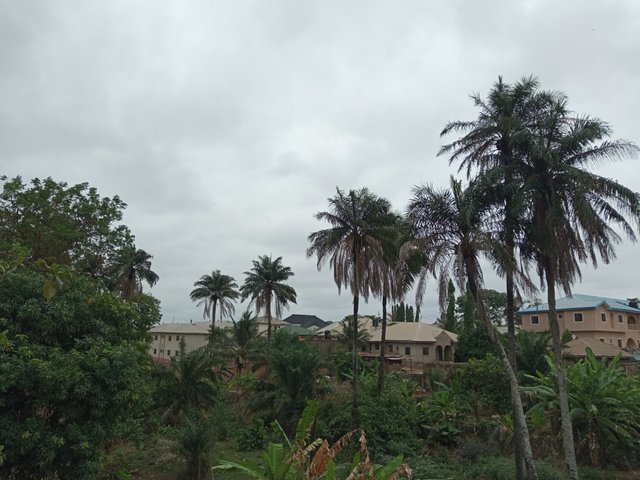 I appreciated the fact that this oil Palm trees are much and scattered but has a very big positive effect on man which is in two aspect.
It serves as Wind breaker.

It serves as source of natural air inspiration.

And lastly, this came at the right time. Source of food for man.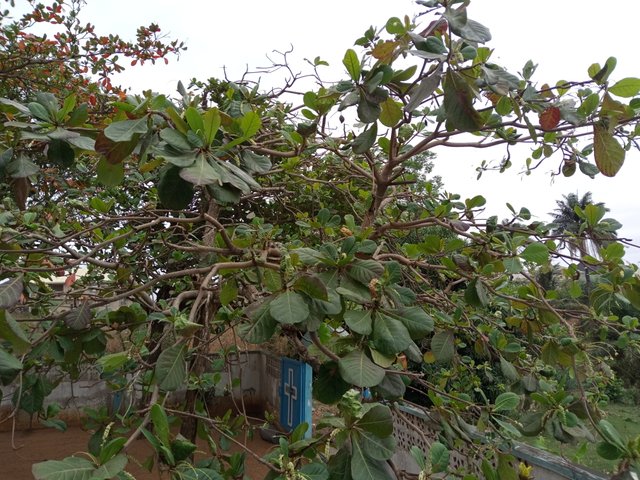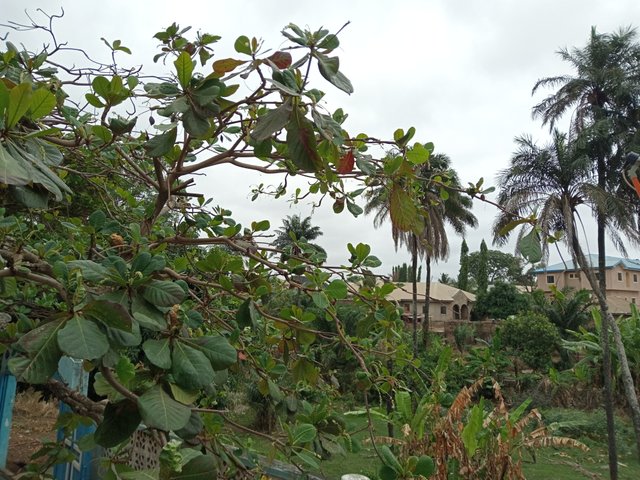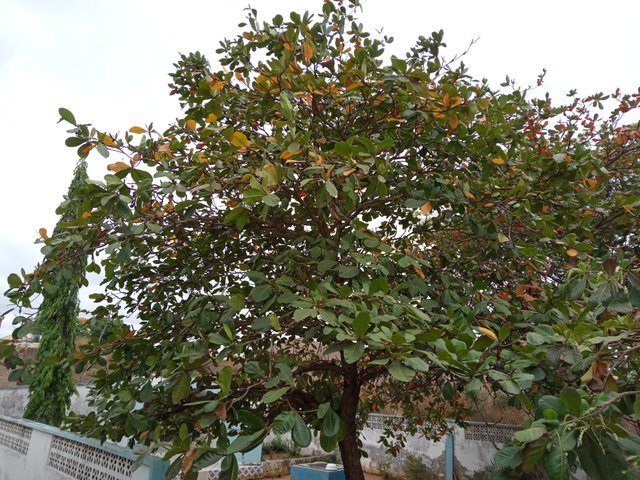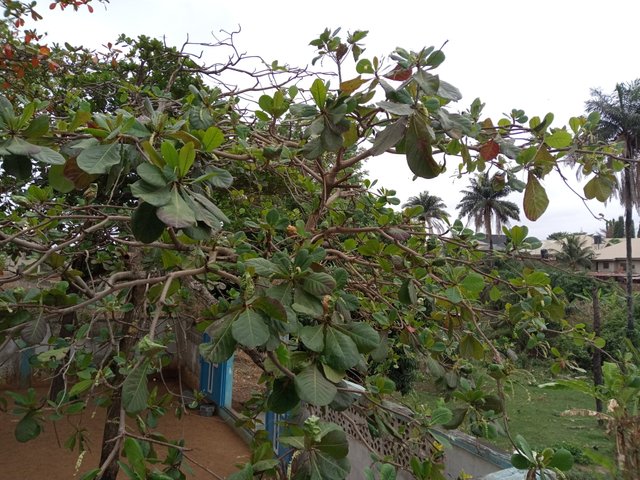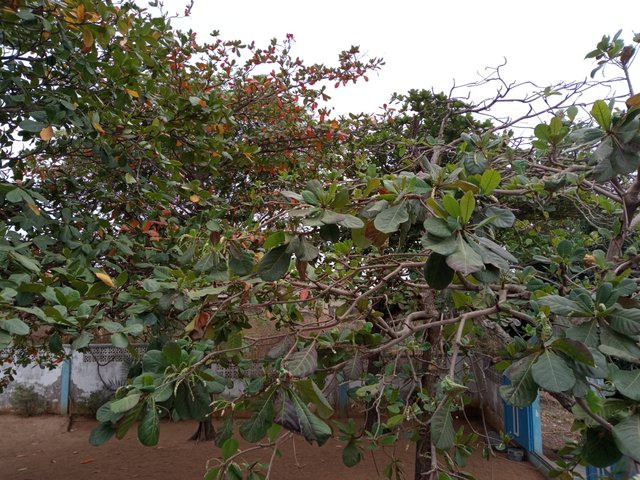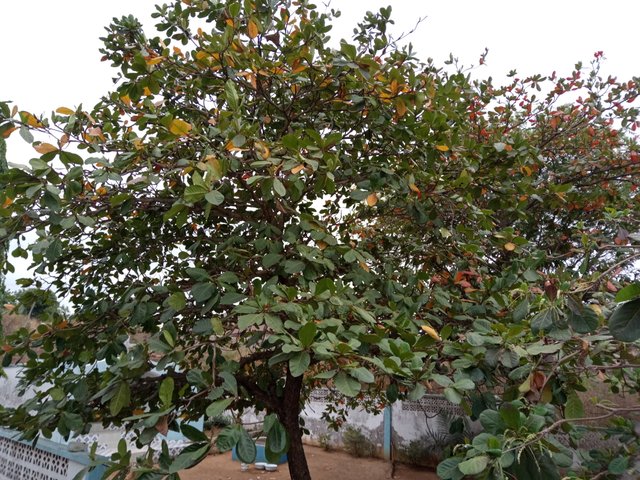 Thanks For Stopping by And checking Out My Blog 📝📖🗒️
---
_Original content by me, https://peakd.com/@mattsanthonyit _
---
Please important note▶️, order than any stated link in my post otherwise every other photographs used in my posts are originally taken and owned by me @mattsanthonyit, if you like them and wish to use any of my images please contact me privately. Thanks🔛.
---
🗓️Date Capture: 2/4/2020. 📸Medium capture: Infinix Note5 Smartphone. 🌍Location: Ilorin.Kwara State. Nigeria. 🕰️Time: 4:12am ⚡Posted with: steemit.com
---
If you actually like what you see😃😄😉,watch📷📺📸 and read📖📋 I would equally be grateful for an upvote♥️⚡ a very cool comment under my comment box or a resteem 🌀😏 for everyone to see ... and perhaps maybe you would like to follow me for more of my Post to show on your own feeds. Don't miss any of my Post.🔝. Special thanks to all who put big smiles on my face with Auto Upvote for always being supportive to me 💞💯.
---
Thank you for visiting my blog.
---
You Can As Well Join Me On Other Social Platform.
Twitter:
Check out Matthew O. Akinlotan https://twitter.com/mattsanthonyit?s=09
---
Instagram:
https://instagram.com/officialoluwagb...
---
YouTube:
[https://m.youtube.com/channel/UCPBPk8al3dnLy5xAWnbWT1w
---
Facebook:
( https://mobile.facebook.com/akinlotan...)
---
Hive:
(https://hive.blog/@mattsanthonyit)
---
⬇️⬇️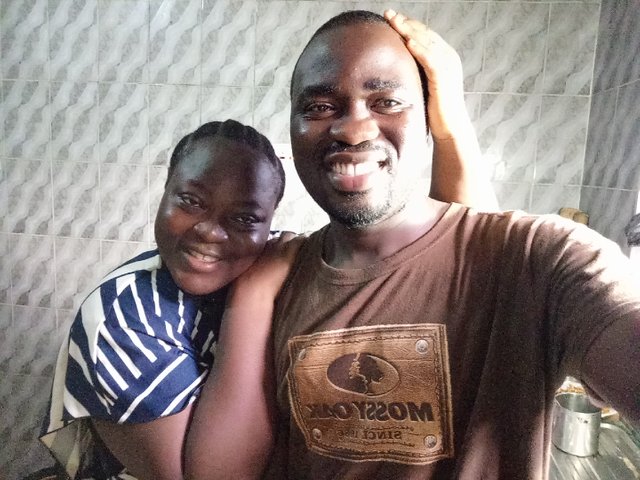 Matthew is a farmer and lover of hive. Hive has really helped my life to grow more healthier than I was, hive testimony. I'm a Dad, husband and a hustler. Farmer who loves animals, he practice what he preaches . He is also a Photographer, Traveller , Mr Chef ( Loves Cooking) and above all, he is a blogger and a vlogger♣️♠️