Caernarfon Castle at Sunset
A photo from my recent travels around north Wales to capture images for my upcoming book. Caernarfon Castle is a medieval fortress in Gwynedd, north west Wales.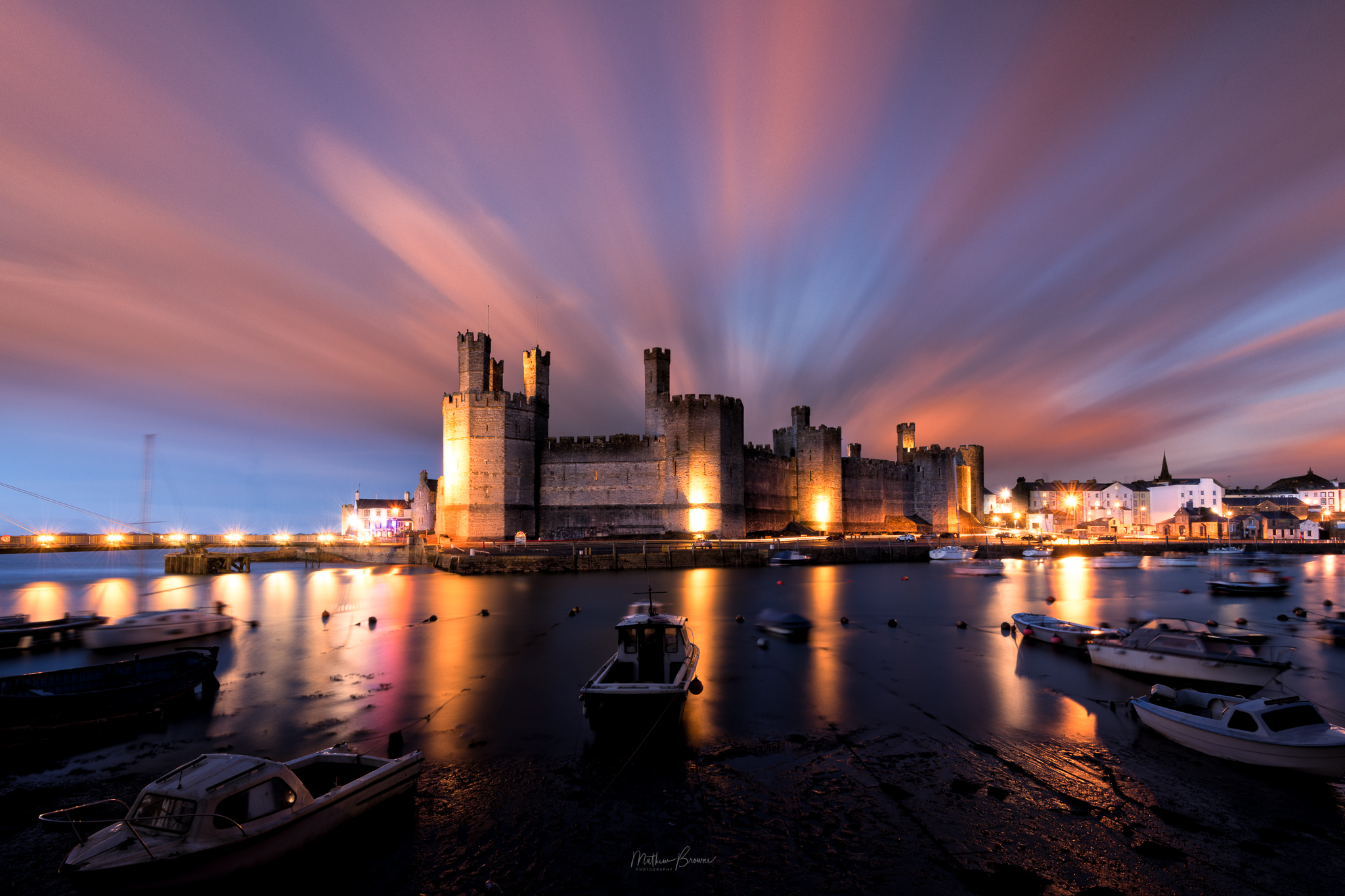 This is a digital blend of two exposures - one for the sky and one for the foreground. The sky was captured with a long exposure using my Kase Filters 100mm ND1000 filter. The sun had set and cast an amazing pink glow over the passing clouds for the duration of the exposure. About 20 minutes later, I captured the castle lights fully illuminated.
Technical details:
Nikon D850
Benro UK TGP17C tripod
Kase Filters KW100 filter
Nikon AF-S Nikkor 16-35mm f/4G ED VR
16mm/ƒ/16/149s/ISO 100