A Tractor fell down from road and heavily damaged.
A tractor with mixing machine is fell down from a road when moving on a bridge. The driver of the tractor jumped out when he feel that the tractor is out of control just before felling down.
see the tractor lying upside down.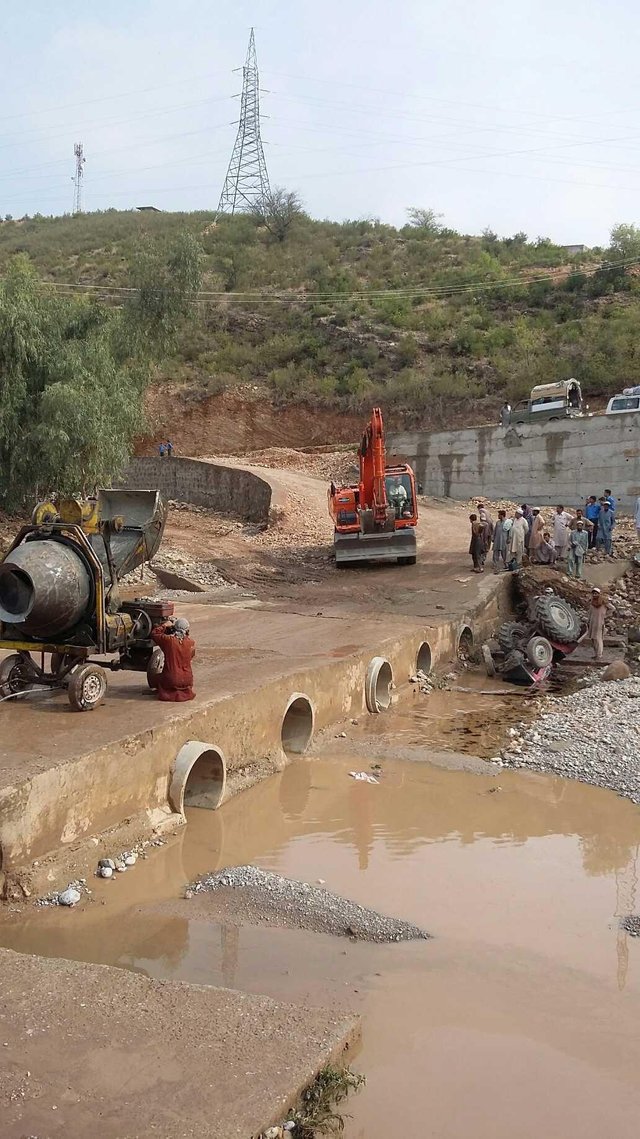 A crane is also arrived to help it out.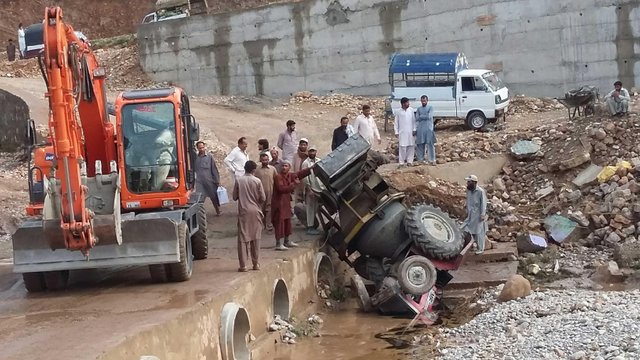 all together to help the poor driver for removing his tractor from the trouble.
It was very bad time for the tractor driver and all the people available there. The tractor driver belong to very poor family and he was very much disturb at this moment. Peoples available there was start helping economically for repairing of tractor.
After that the tractor was put out by the crane but it was heavily damaged. I have the video how this tractor putting out from that area but I don't know how to upload the video in steemit. If you can guide me it will be appropriated. Thanks for your support and guidance.