It was -2 C in the morning. It's been snowing lightly and everything is covered in a thin blanket of snow. The streets and the road surfaces are slippery again. The temperature will remain below freezing for the next couple of days. Only in the weekend will it get warmer again.
This is typical instability for spring weather in temperate climates. The sun has finally begun to effectively warm up the polar region but the warming effect is unevenly distributed. The Arctic Ocean is frozen over and will reflect much of the sunshine it receives. The seawater is still very cold. But now that the snow is mostly gone the continents are warmed effectively. The resulting temperature differences drive powerful winds and pockets of unseasonably cold or warm air can move long distances.
The most dangerous road conditions prevail when a cold spell ends. Does anyone know why? The first one who answers this one correctly gets a 100% upvote.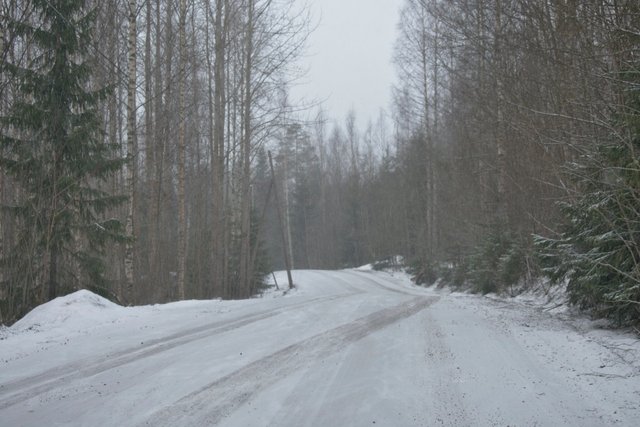 That gravel road wasn't too slippery but the pavements and the streets were.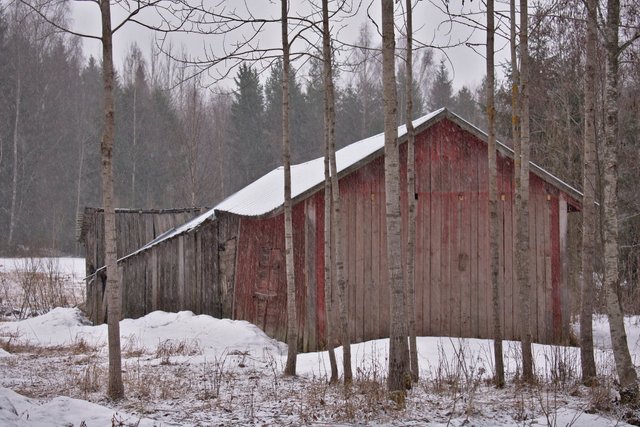 I don't mind the whiteness.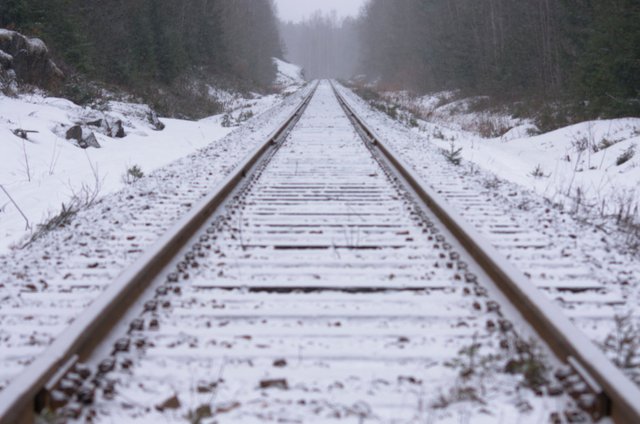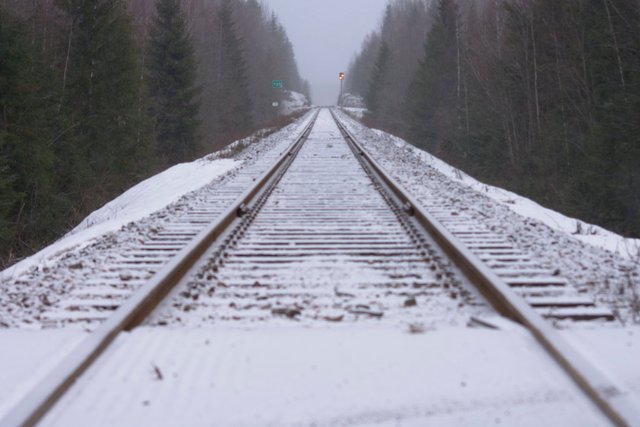 Only a couple of freight trains a day use this railway.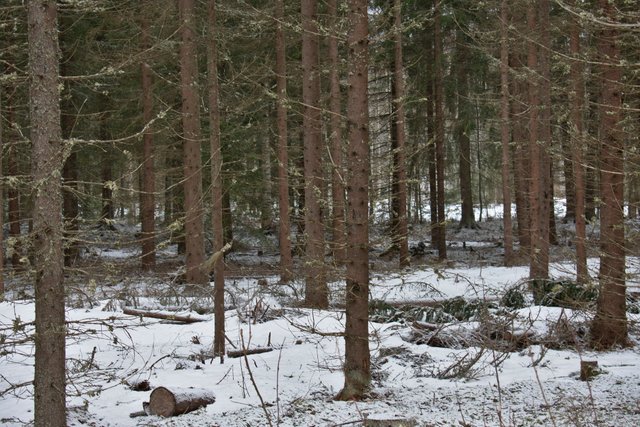 Everything, including the floor of a thick forest like this is being covered in snow. Our neighbour likes to keep daffodils in her yard as early as possible. I wonder how the daffodils like the snow.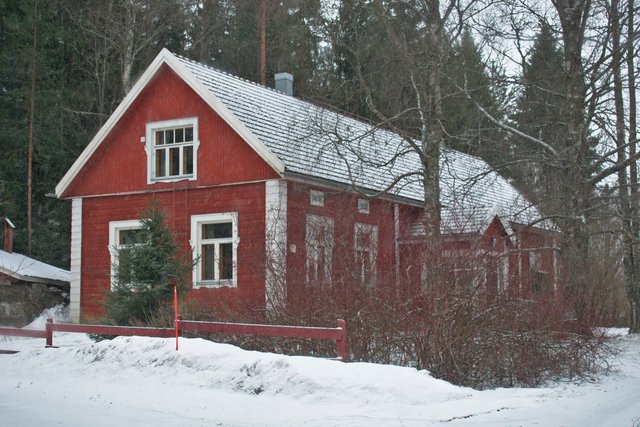 I like the look of that traditional house. Houses and barns have traditionally been painted red pretty much all over Northern Europe. One theory has it that rust was added to linen seed paint because it would kill fungi and moss and thus would protect the buildings against rot.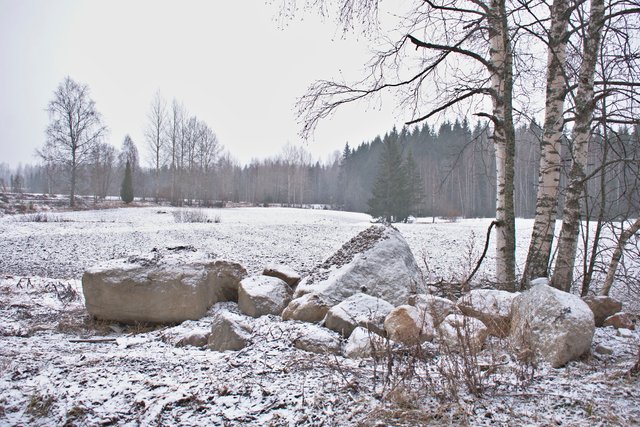 I like it how the snow accentuates patterns in everything.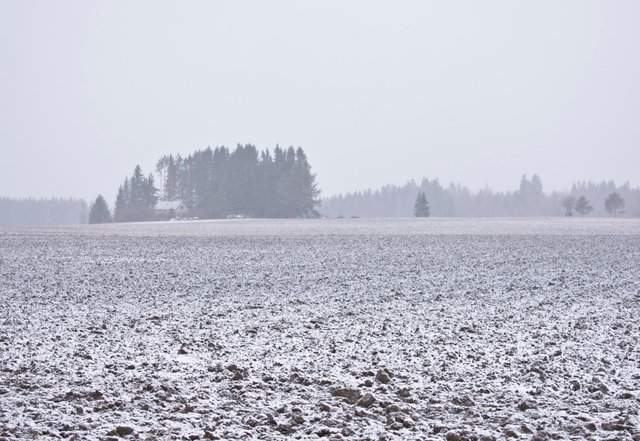 Like here, you the snow makes the texture of the field more visible.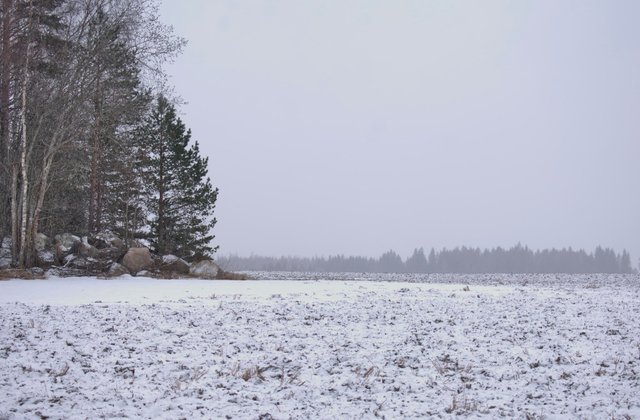 The snowfall makes everything look a little more distant than it is.