Trying Out Long Exposure
Before and after the weekly meeting of the local go club at Pub Konttori at six pm, I took some photos.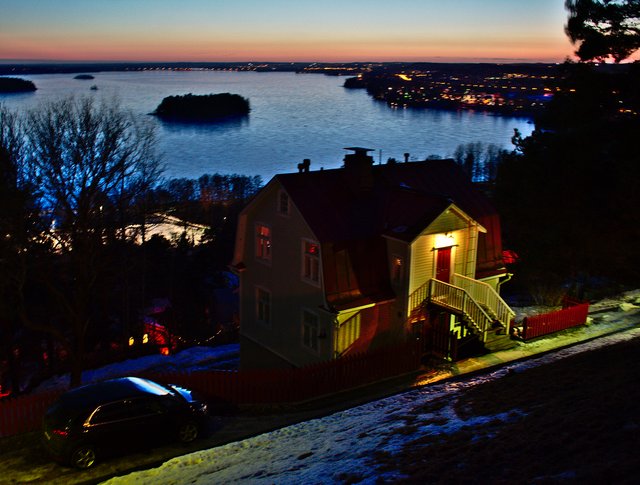 ƒ/6.3 24.0 mm 0.5 800
I tweaked this a little in editing. The half second exposure time was pushing it particularly because it was windy out there. But I think the photo turned out okay after all. What you're looking at is Lake Pyhäjärvi shot from the highest point of Pispala Ridge. The view is to the southwest.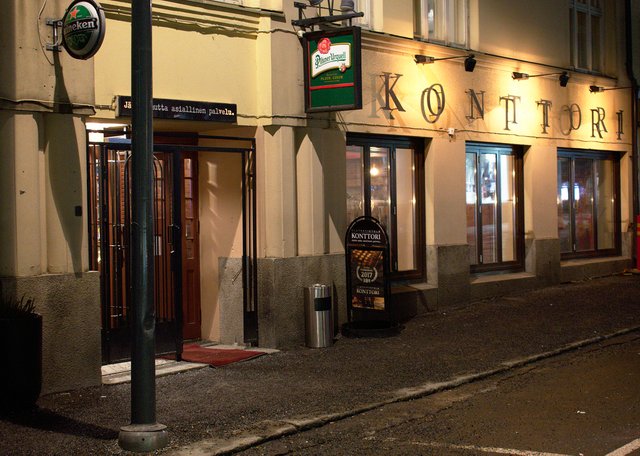 ƒ/6.3 38.0 mm 1/10 3200
Onwards to the pub where glasses of cold beer and games of go await!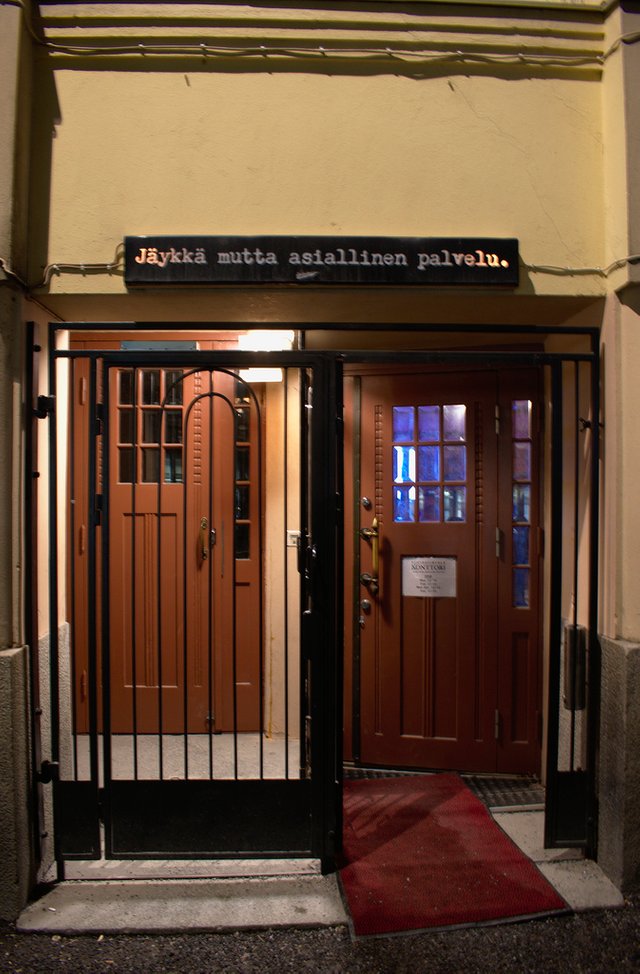 ƒ/6.3 18.0 mm 0.6 800
A most welcoming sight.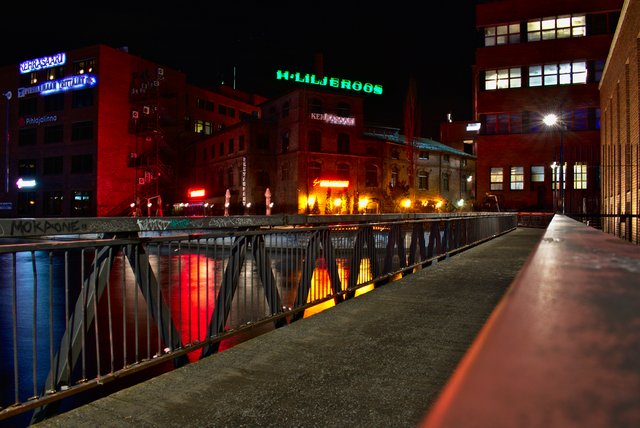 ƒ/7.1 18.0 mm 13 100
A long exposure with the camera resting on a rail. Why does the sign that say "H Liljeroos" look shaken while the others are fine? Perhaps the sign is a little funny and doesn't just look like that.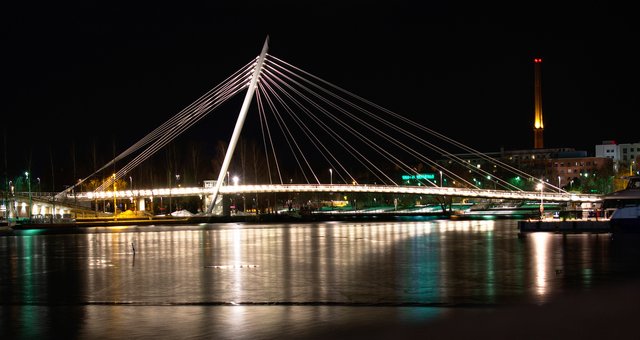 ƒ/7.1 48.0 mm 13 100
Another long exposure. The surface of the stream pool really looked like that because it was partly frozen over. That is not an artifact of the long exposure time.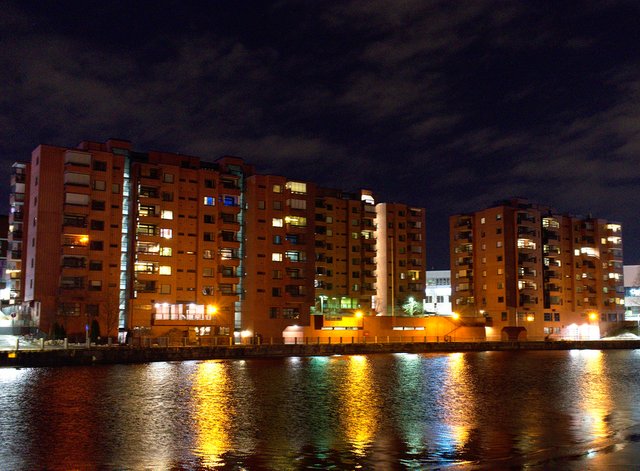 ƒ/6.3 23.0 mm 0.6 3200
I really need that stand.