You are viewing a single comment's thread from:
RE: After School
Just in time. That through-the-window sunset light is a great thing to have. Fortunately, we have this, too. My daughter is benefitting heavily from it even though it will be years before she knows it.
By the way, I have Part I of my challenge complete. Testing phase. Blowing out the background at 35 mm. I don't remember what F we were talking about. But this one is...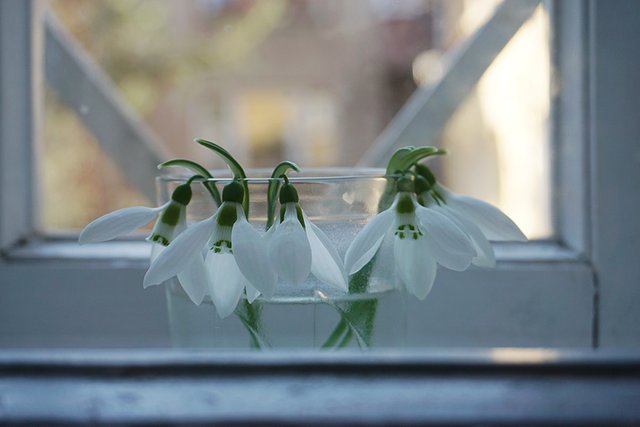 Focal Length 35 mm, Aperture F 5.6, taken with a mirrorless Sony Alpha 6000 and a kit lens. And I would call it a partial success at blowing the background out. Of course, I am speaking about the yard and the houses behind the window frame, not the frame itself.
And I know you said Portrait. And you said Completely (not that completely here...yet). Which will take some more of the same theory I applied here. But now I am confident my theory is right and even at those parameters, I will blow out the background of a portrait.
Because there's that third factor that influences the DoF. Apart from Aperture and Focal Length. It's the relation of distances between camera - model/object and model/object - background.
Or a double relation camera-object-background if you like.
Something like:
Cam__Obj__________________________________________Backgr shoud do. Perhaps with more "______" before the Background.
If we are someplace outdoors, we take a photo of our model at 35 mm and a short distance between us (yeah, pretty close to the person's face), and we have a mountain range that sits a couple of kilometers away...we should be able to blow that mountain out completely.
So...let's see where Part II of the challenge takes me ;)
Cheers!