MAESHA'S LONG ROUTE • PHOTOS • Leaving Madeira for Cape Verde - Cargo
MAESHA'S LONG ROUTE
---
---
The blog to follow Maesha Catamaran cruising
---
---
Today:
Leaving Madeira for Cape Verde - Cargo
---
---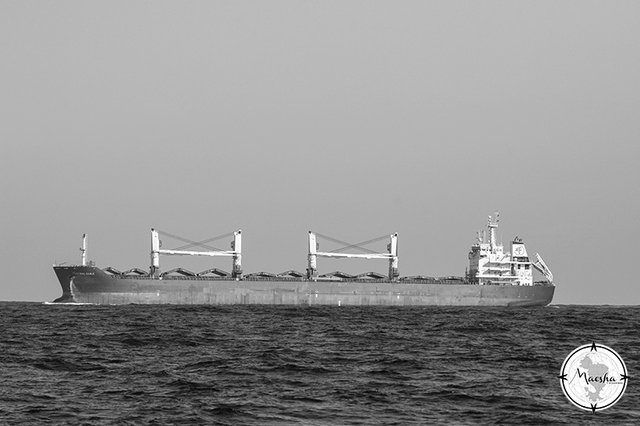 ---
---
En

Fr

In this part of the ocean, encounters at sea are very rare. Too far for fishing boats and roads to destinations less frequented by cages. But from time to time it is better to look out the window!

To be continued...!
Dans cette partie de l'océan les rencontres en mer sont très rares. Trop loin pour les bateaux de pêche et des routes aux destinations peu fréquentées par les cages. Mais de temps en temps il est préférable de regarder par le hublot !

A suivre...!
Route Madeira-Cape Verde
---
---
Story of cruising here
Episode 1 : Leaving Madeira for Cape Verde
---
---
---
---
Google translation - Original text in french
---
---
Contact me on discord #4302 or in this comment section
---
---
How to follow me ?
---
---