The Bottlebrush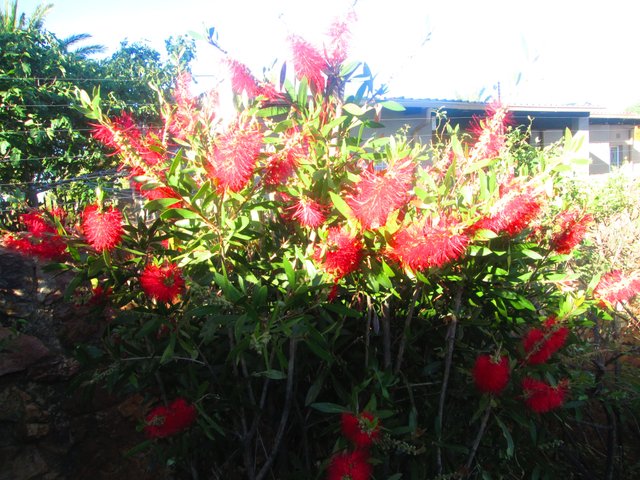 I love the bottle brush tree as we had a lot of them on our farm and their red flowers were always great to see and attracted a lot of bees. Unfortunately I don't stay on the farm any more, but here are some picture of the one in my Aunt's garden. I took these photos with a Canon PowerShot A810 camera.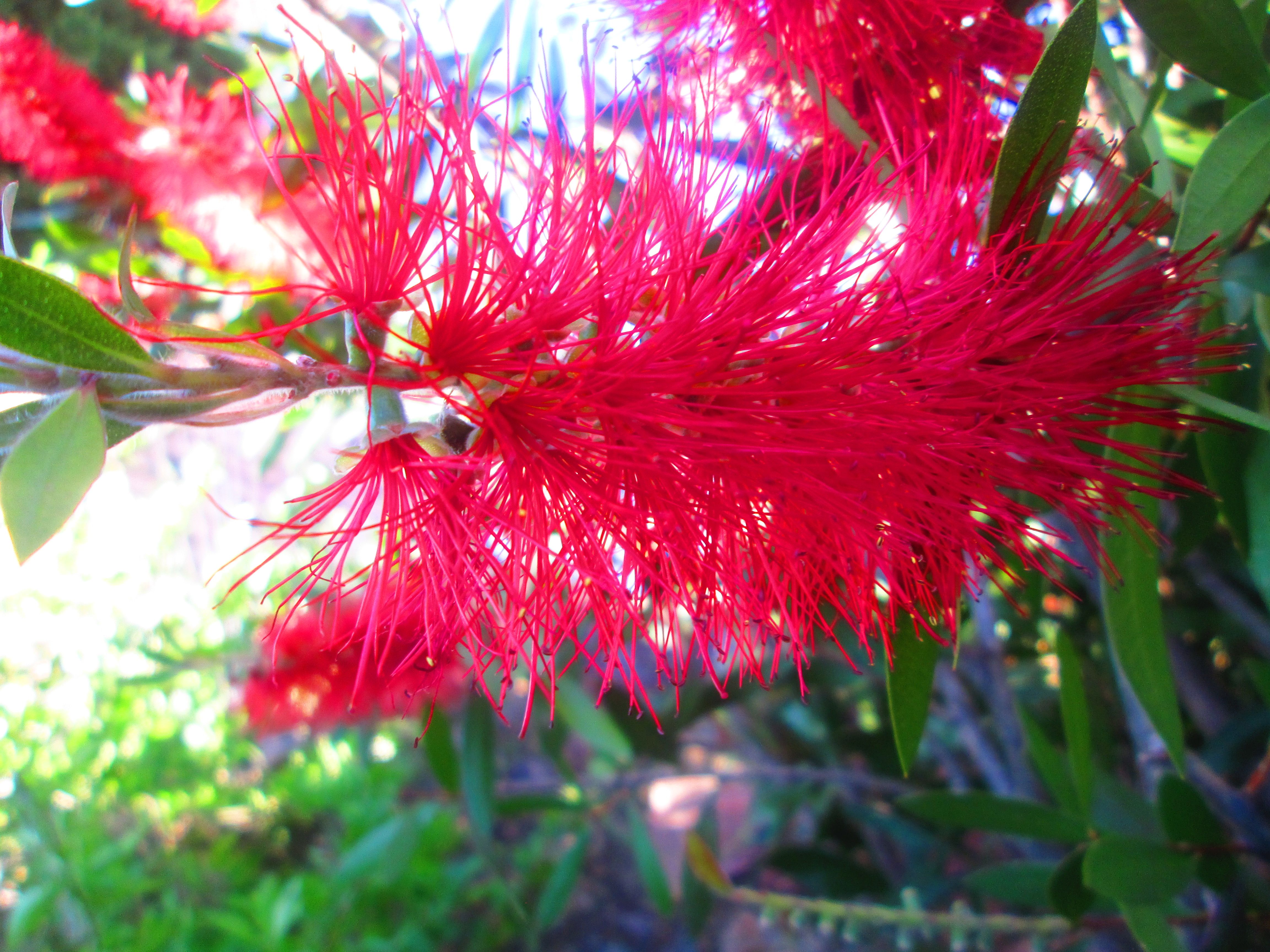 The flowers are found on most major new branches and it looks like a brush which gives the tree it's name.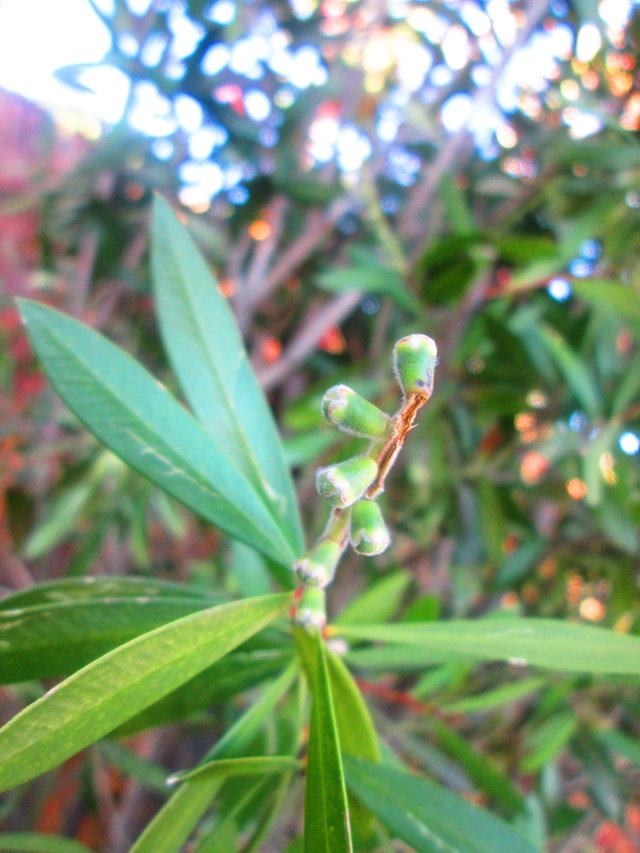 The flowers that are growing are shown in the picture above. there are many of them and when the bloom they have a few "bristles" that add to the brush when all of them have bloomed.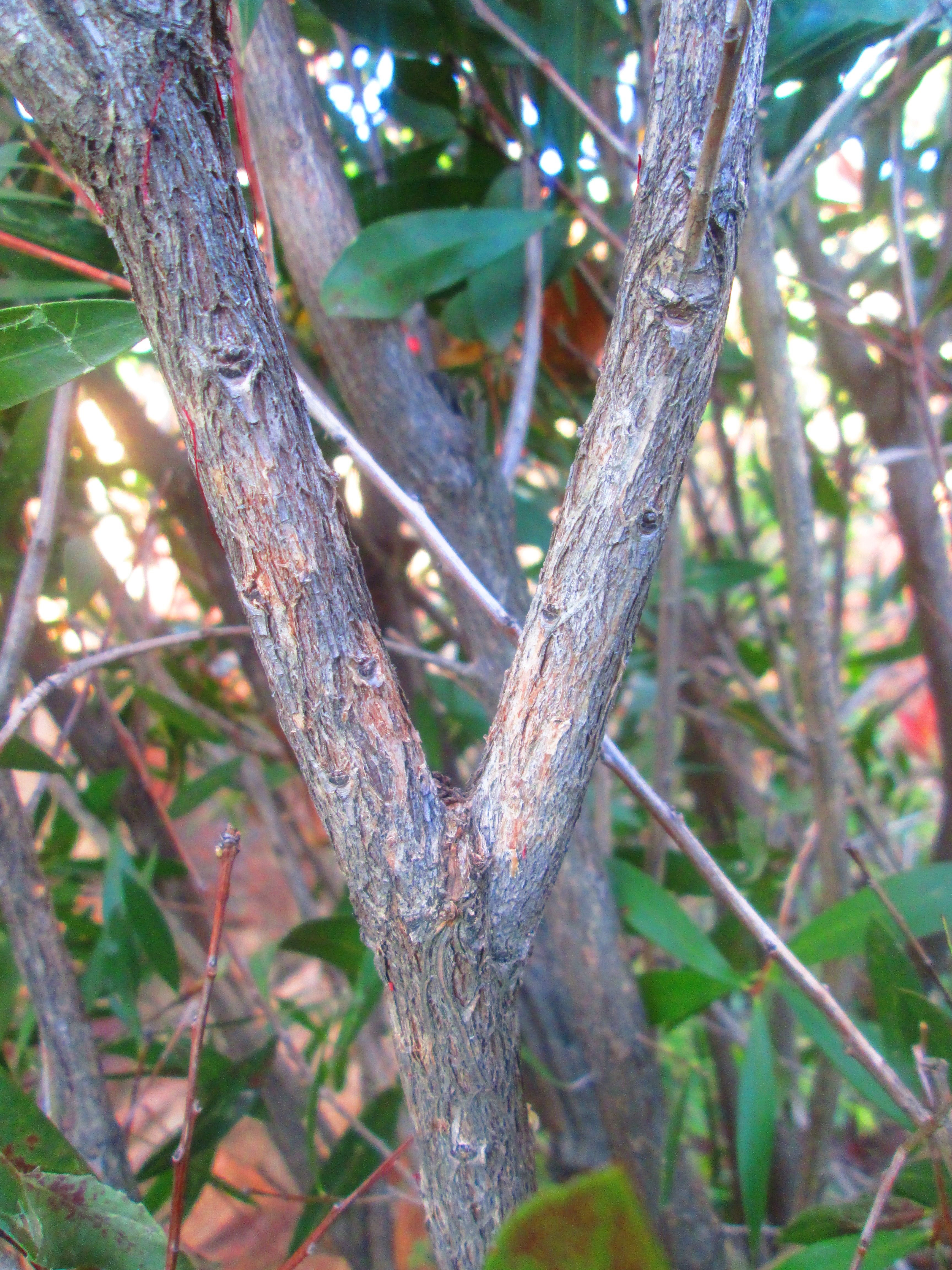 This is still a very young one, so the bark is not very developed, but it gets slightly darker with age and the patern of the bark gets deeper and rougher.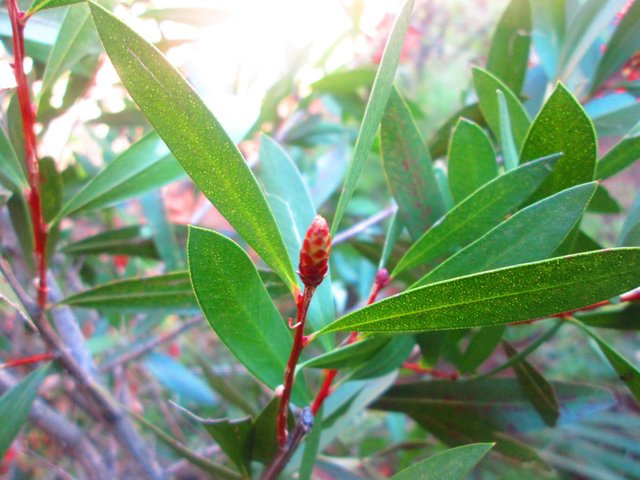 Brand new shoots have a covering of small leaves, just before the proper leaves come out. It kind of looks like a small pine cone.
Hope you enjoyed the photos!