Southeastern Arizona Monsoonal Sunsets are Magical!
There's just something magical about the monsoon sunsets. The silhouettes of thirsty branches against the fading light of the day brings amazing sunsets.
It always amazes me and reminds me of the ever changing renewal of the desert!
Thank you for taking the time to read my ramblings!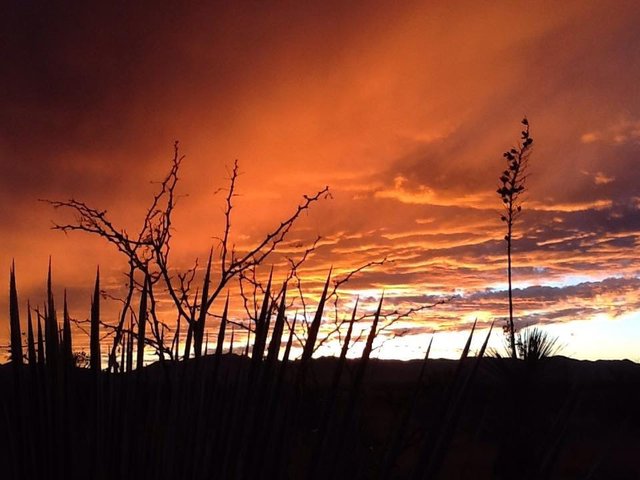 Posted using Partiko iOS