MOUNTAIN RAM KILLED BY HIS OWN HORN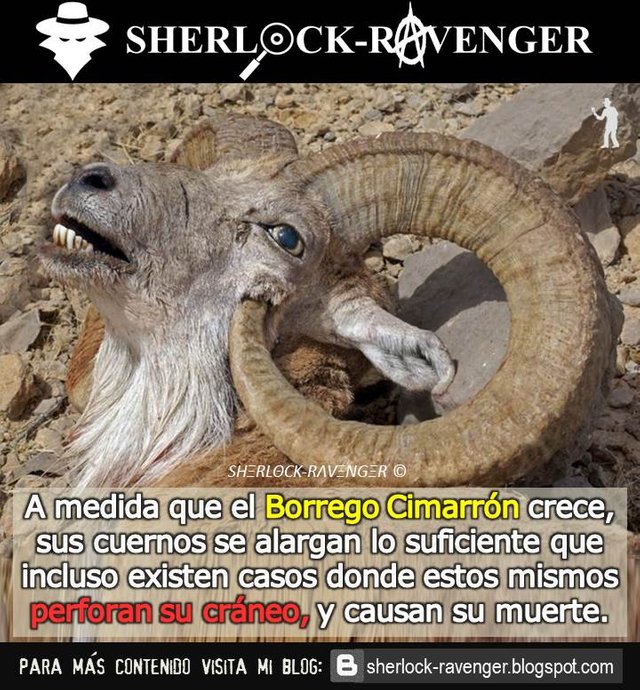 * framed image designed by: @ltzombie
As the ram of the mountains grows, its horns lengthen enough that there are even cases where they themselves manage to pierce their skull, causing them imminent death.
Thank you so much for reading me, and I'll see you until the next installment. "Sherlock-Ravenger" and the material on display here are from my authorship. For more content like this, vote and follow me at: @ltzombie.
💀 For more content visit my official blog: https://sherlock-ravenger.blogspot.com/


Copyright © 2020 - All rights reserved - Todos los derechos reservados.