Spicy Eggplant and Sweet Potato- Recipe📸❤️
Today was one of the most hot days in summer so far and was really difficult for me, because I have to stay at home, I was sick and have to stay in bed..I wanted so bad a day out at the seaside! But ok, at least I could cook and eat! So I decided to make an extremely simple to make and also extremely delicious and exotic dish, inspired by Sheyhellois Creole cuisine (yes I wished to be there..)!
It's a savory summery dish, perfectly spiced, naturally sweet, super healthy and with a unique exotic aroma!Flavor explosion!❣️
A heavenly recipe that you can't miss..Trust me..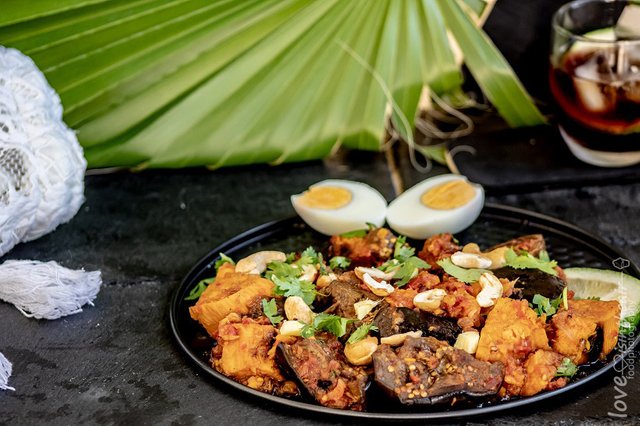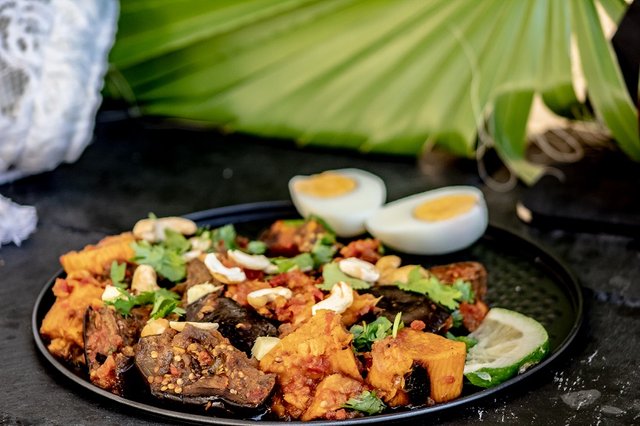 ingredients:
-2 eggplants
-2 sweet potatoes
-2 garlic cloves
-salt
-pepper
-400ml coconut milk
-400ml tomato puree
-1 large onion
-soy sauce or tamari
-fresh coriander (for serving)
-coconut oil
-1tsp ground turmeric
-2tbsp minced fresh ginger (and extra for serving)
-roasted cashews
-3 tbsp red curry paste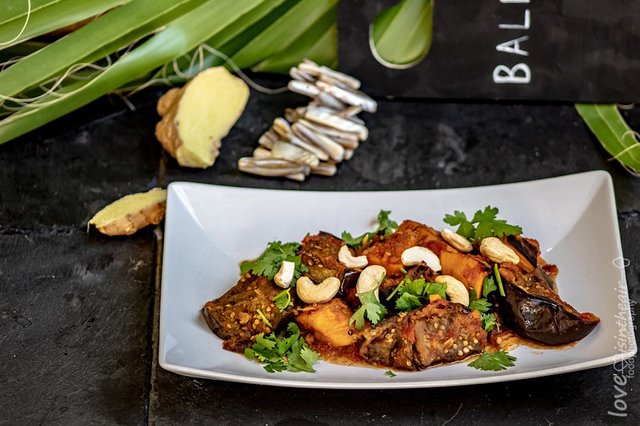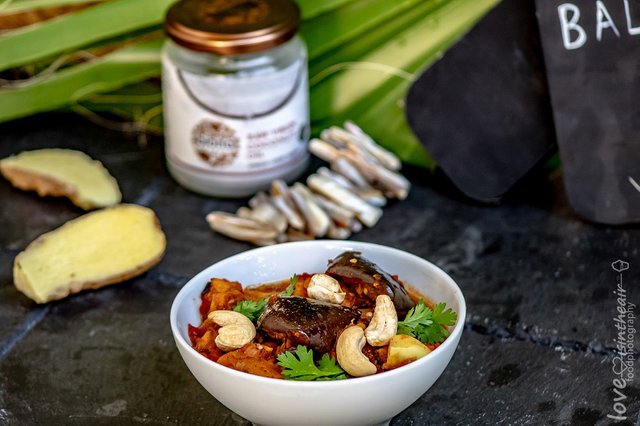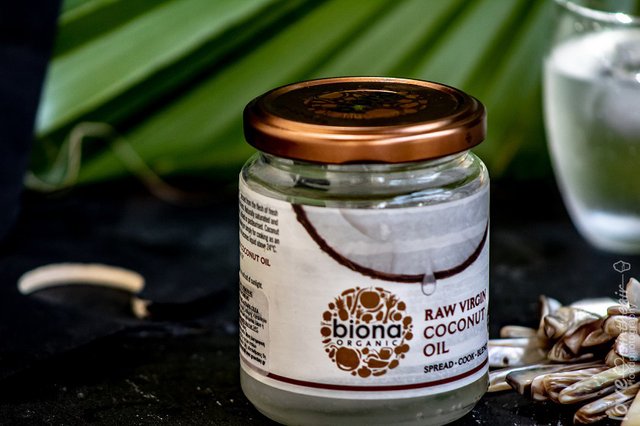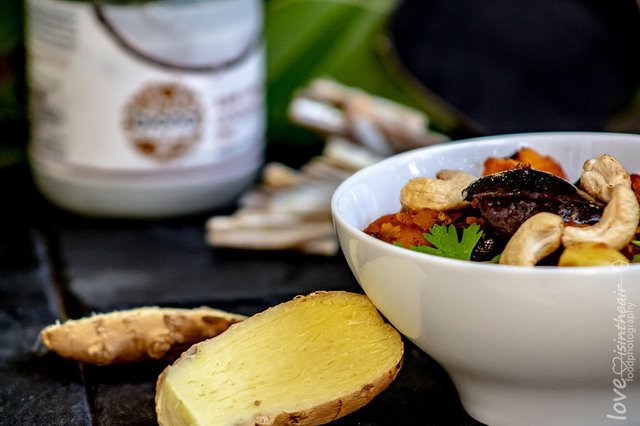 method:
-preheat oven to 190C or 375 F
-cut eggplants and sweet potatoes into slices
-drizzle with coconut oil
-cook for about 30 minutes
-in a large non- stick pan, heat 2 tbsp cooking oil on medium heat
-add garlic, onion, ginger, tamari and curry paste
-stir for 2-3 minutes and add the eggplant and sweet potato pieces
-stir well and add tomato and coconut milk
-add salt, pepper and turmeric
-cook on medium heat for about 10-15 minutes
-serve with roasted cashews and fresh coriander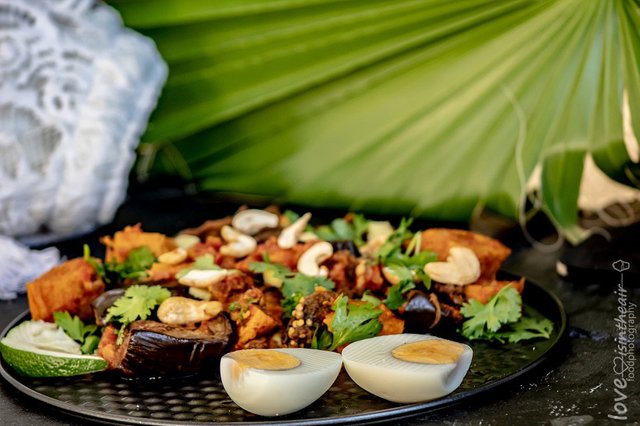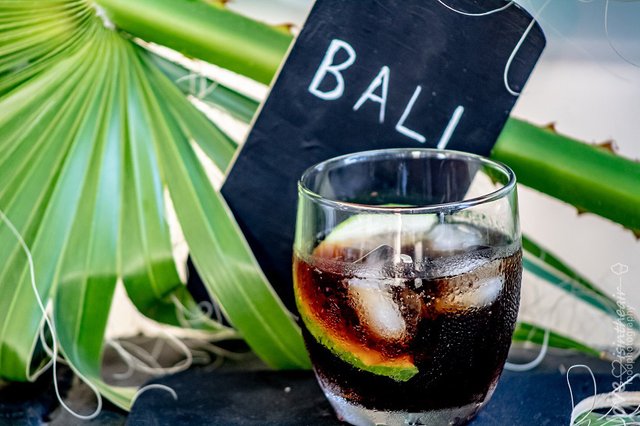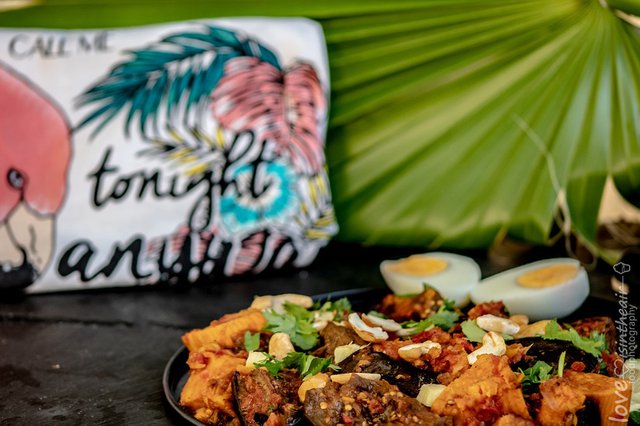 Thank you!!❣️❣️
@loveisintheair