Last year I visited the magical town of Alberobello in Bari, in the Puglia region, Southern Italy. Enjoy some of my shots!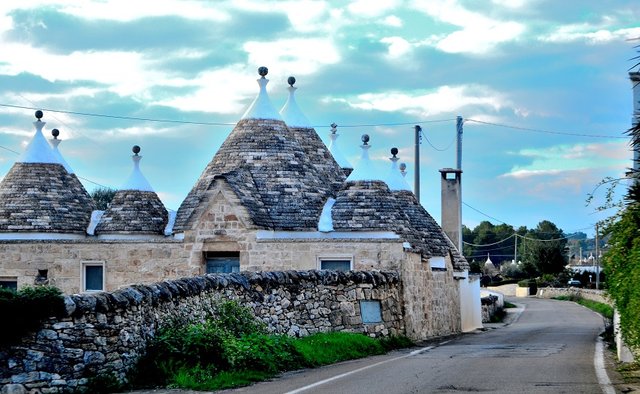 In this city there are several "Trulli", which are stone houses, made with local stone, circular walls and the ceiling in the shape of cone.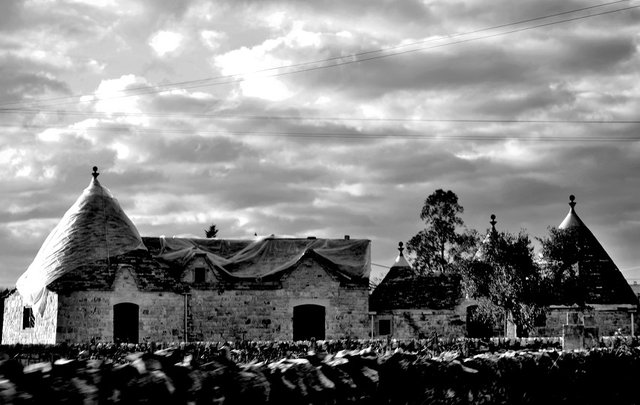 Outside, on the roofs of the buildings, various magical symbols are printed, from both pagan and christian traditions.
These homes are improvements of the old "_Tholos_" of the Bronze Age, and the first was found 3500a.C. in Arabic peninsula.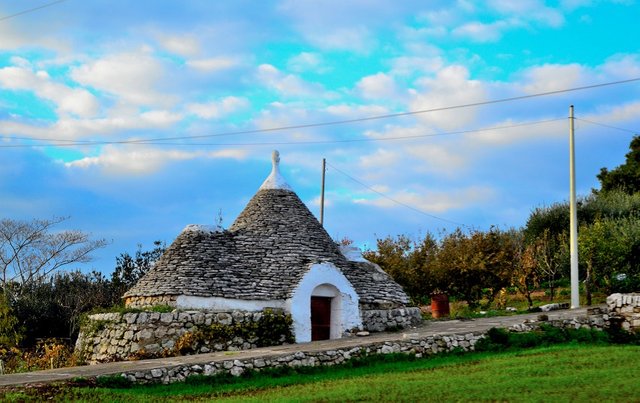 When I entered a trulli, I tried to imagine what it was like to live in such simple, ancient houses.
But they are very dynamic and comfortable!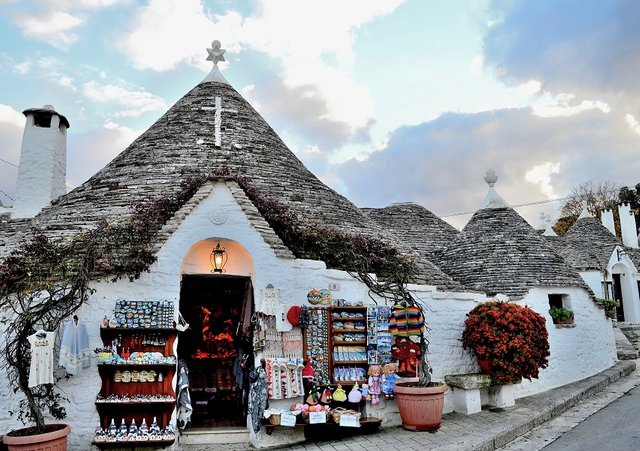 I asked an owner how it was like living in trulli and he told me that summers are cool and airy due to its circurlar construction,and he doesn't need air conditioning.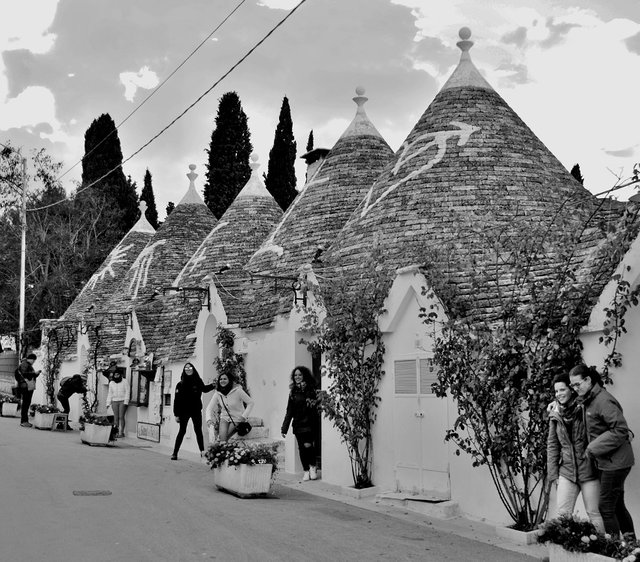 Surely the town of Alberobello is a great option for those who are visiting Southern Italy and like history, magic, symbolism and architecture, or just curiosity.
Note - Pictures are under the Creative Commons license (Attribution-NonCommercial-NoDerivatives 4.0 International) - https://creativecommons.org/licenses/by-nc-nd/4.0/
If you like my artworks you can visit my website (see at the bottom of this post for link)
All photos in my website are always under the same CC license, it means you can use them free for non-commercial use
Device: Nikon D3200
Lens: VR 18-55 mm f/3.5-5 5.6G
Focal lenght: 32mm
Focus mode: manual
To certify my authorship please visit my website you will find a link to this post!