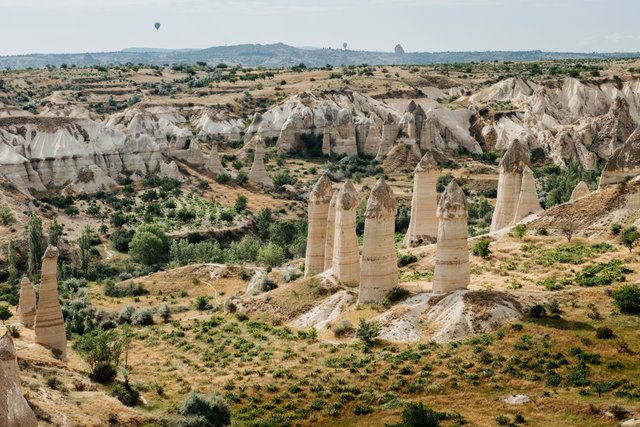 Strange landscape of Cappadocia.
Ancient volcanic eruptions blanketed the region in thick ash, which later solidified into a soft rock called 'tuff'. When the natural forces of wind and water (erosion) did their work, only the harder elements were left behind to form the 'fairy chimneys' that can be seen today, stretching as far as 130 feet into the sky.
Photo taken with fujifilm X-T2 camera.
---