Red in the black - A lonely flower in a black world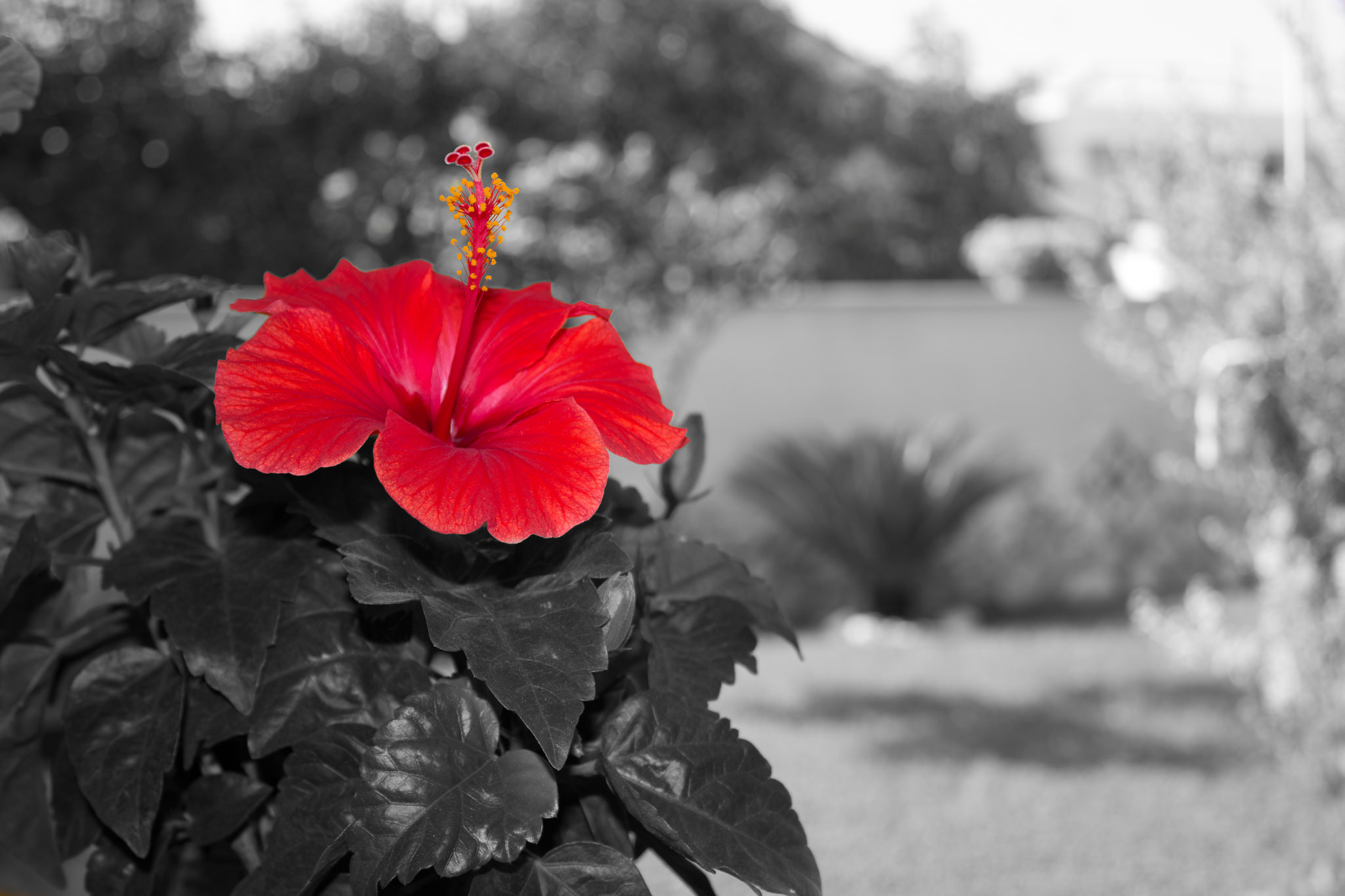 Hello everyone.
Today I want to share you one of my shots.
I have prepared this photo accurately. I have choosen the right position of the flower, the right background, the right depth of field, ecc...
Well, everything is ok, but the photo did not generate some sort of emotion in me.
Out and looks and looks and looks, I spot a singularity. Everything was green and the lonely flower war red. Then an idea hits me. Some sort of inspiration came to me. The metaphor of a lonely, vivid, powerful flower in a black and white sad background popped into my head.
I don't know why I have post-produced this photo in this way. Maybe, in that moment, I felt like A lonely flower in a black world.
Thanks for reading.