📷 Davide - Shot Technical Explanation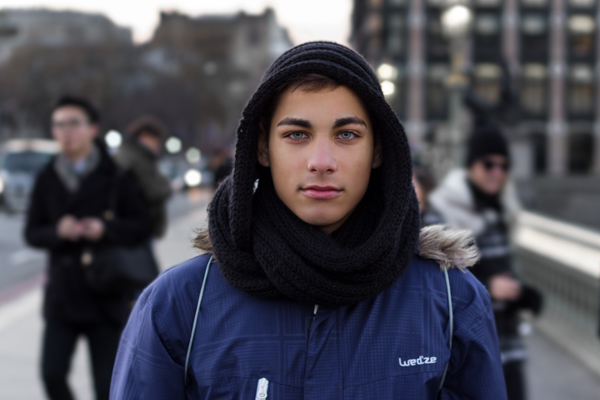 ---

Today, I want to show you a photo of my girlfriend's brother: Davide. This photo was taken on the Westminster Bridge in London. Now I explain you how I made it.
The shot
This photo was made instinctively. In fact, I was walking as a simple tourist on the Westminster Bridge in London, and he was behind me. At some point, I looked back, took the camera and pressed the shutter button. And this is the result. The photo was taken by a Canon 1200D with EF 50mm/1:1,8 II lens. Here you can see the technical data of the photo:
ISO 100
f/2.8
50mm focal length
shutter speed 1/25 sec
Post-Production

As you can see the shot was quite good but there was some flash lights that can distract the observer. I used for the post production Adobe Lightroom. In that case the main task of the post production was to remove this elements of distraction.
On this photo I worked a lot with the brush, in particular with a brush that remove the color (desaturated brush) and go pixel by pixel on the too colored parts. As you can see, the blue jacket of the man disappeared. Then with another brush I removed some imperfections on the Davide's face.
I hope you enjoy the photo and the exaplanation.
Se you to the next shot :)