Alberobello - UNESCO World Heritage in Italy
---

If you do not know this place, you need to remedy it now because it is a UNESCO World Heritage site and because it is a unique destination with its curious and mysterious buildings: the trullos!
The trullos of Alberobello are famous all over the world.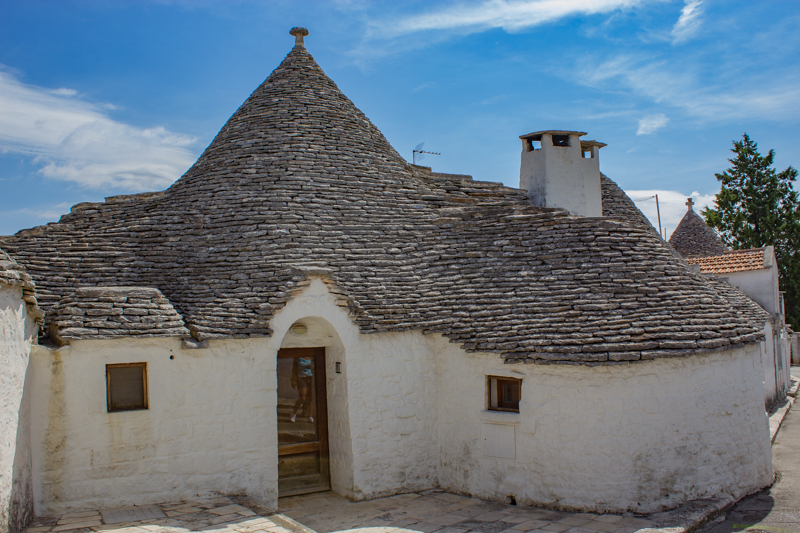 Walking around the trullos is a unique and enjoyable experience, you are always amazed by the friendly and sunny atmosphere, the many shops, the typical products and the thousand symbols drawn on the roofs of these buildings.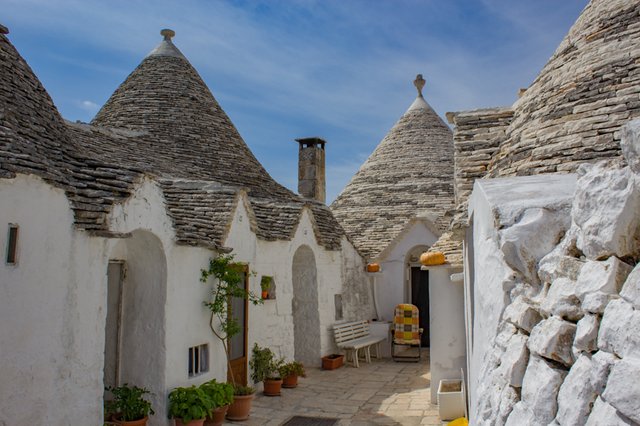 The origin of the trullo has always been very debated and mysterious, it is believed that these constructions derive from the oriental influences brought by the sea and also that they have ancient, even megalithic origins. Among the actual trullos however, there are not so ancient, the oldest one was made in the seventeenth century. These are constructions made without the use of concrete.