After the Arjuna Temple, we went for some sulphur dioxide absorbing experience...ahem, I mean, to visit the Sikidang Crater at Dieng. But yes, it's a volcano crater...
It's quite a weird place at first sight...
"Why they didn't make the place more presentable?" That's my mum's question when we first arrived. How could I know? But I think this landscape fits more with the air around us, it's really filled with the smell of sulphur, and do you expect greenery or civilization...? I think that would be weirder...haha.
The decorations should be photo spots, and I would say that they are pretty interesting in a way that it fits with the surroundings pretty well...? That's what I think!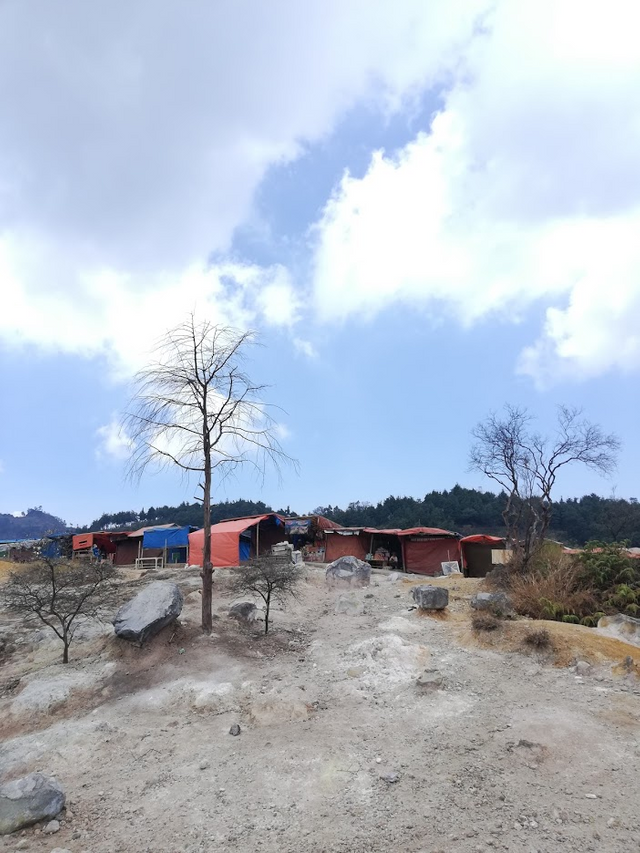 I'm not very sure if these dried up trees are there for decoration or they are naturally caused...if it's the former, cool! If they're the latter...uhm...
Walking closer...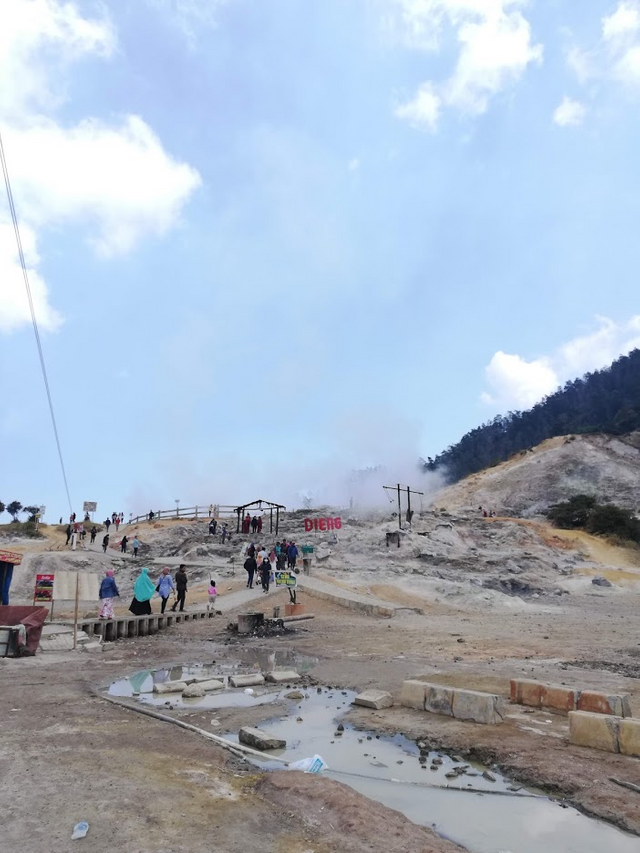 ...and here we are.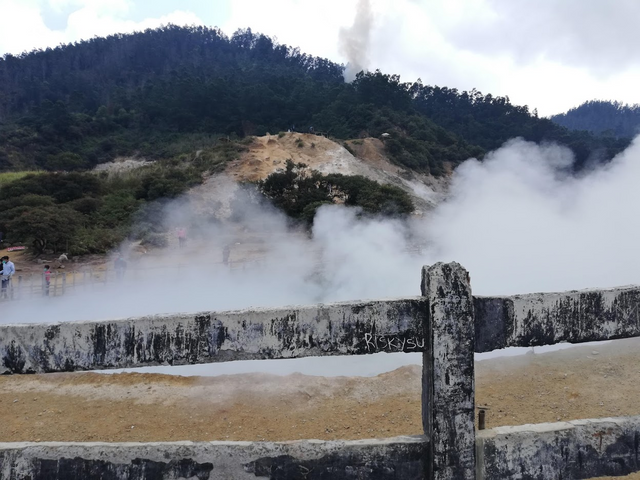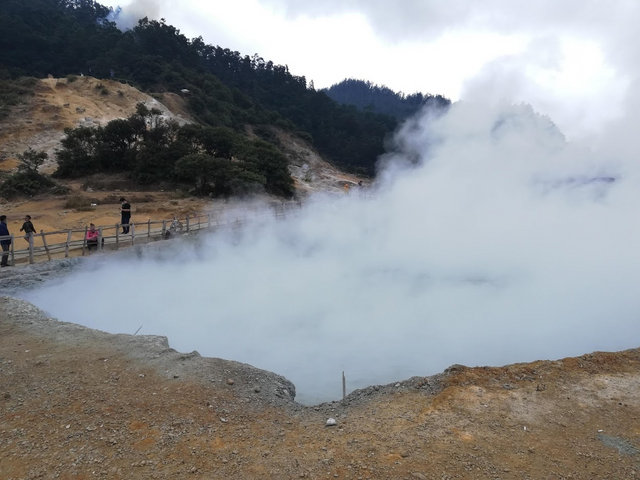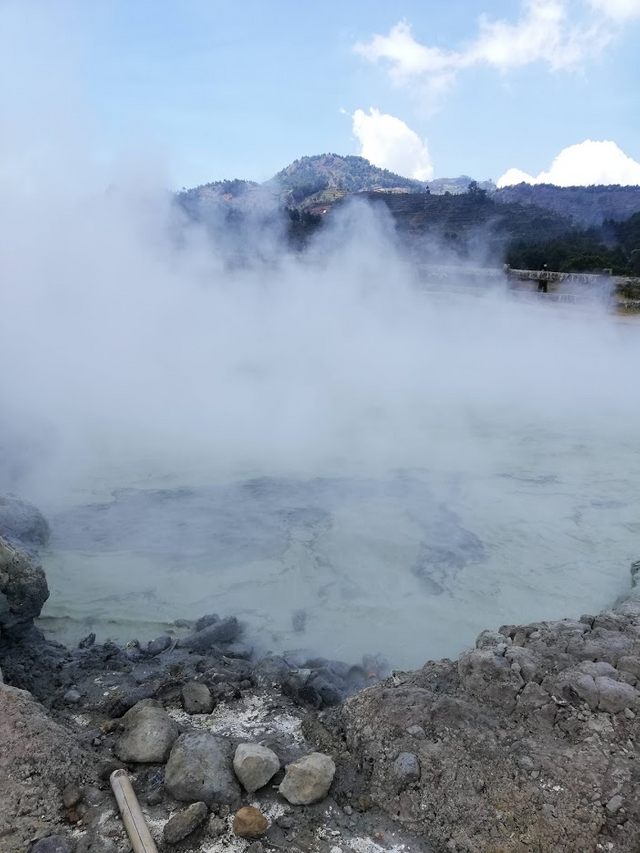 This is the closest shot that I can take there, and we can see that it's literally a boiling pond...to be frank I really feel like having my legs in the water (or mud) when I was there, but I have to hold myself back for safety reasons lol...
But assuming that it is perfectly safe, it must be a very unique experience to do so...? :P
We didn't stay at the place for too long because of the air (the face masks aren't helping), so here's the path to leave the place...as you can see they really know how to do their business! It's a market, and there we saw a bunch of potatoes and souvenirs. What made me remember the most were the small potatoes - they are not too far from ping pong balls in terms of size! Too bad I didn't took any photos of that...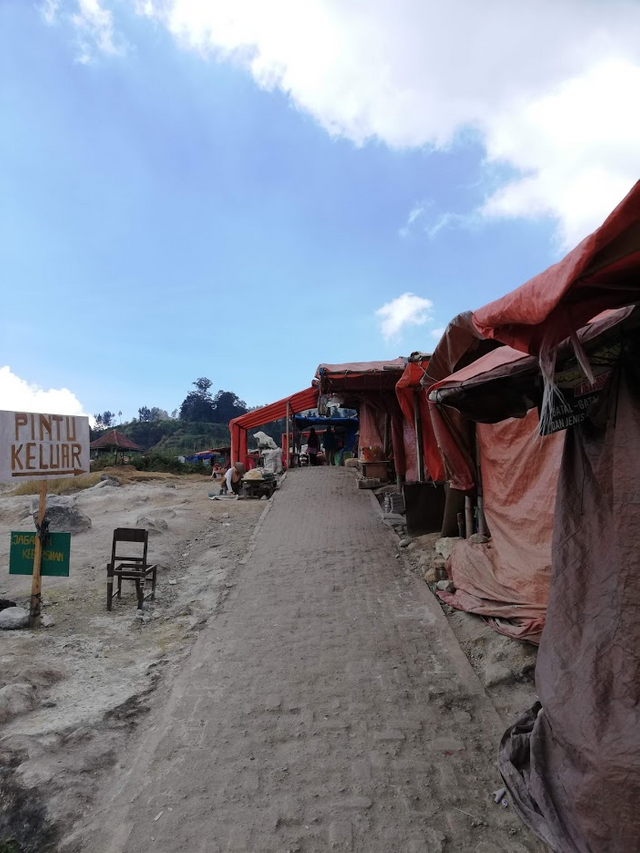 The entire place smells like rotten eggs thanks to the volcano, but it's quite an enjoyable place, especially if you never saw a volcano crater that close! Even if you might end up bringing the smell to your car or anywhere else you go, but it's part of the experience... :P
Hope you enjoyed this post and we'll see next time with photos of a relatively more pretty place :)
--Lilacse
---

This work above (anything below is not included) is licensed under a Creative Commons Attribution-ShareAlike 4.0 International License.
Photos may have been automatically compressed while posting, but you may reach me on Discord (@Lilacse#0020) for higher resolutions.
---