A few weeks ago I had the opportunity to hop in the car and drive about 10 hours to Burlington, Vermont. I didn't go just to go- it was my sister in law's baby shower weekend. However, I have been dying to explore Burlington and see why she just loves it there.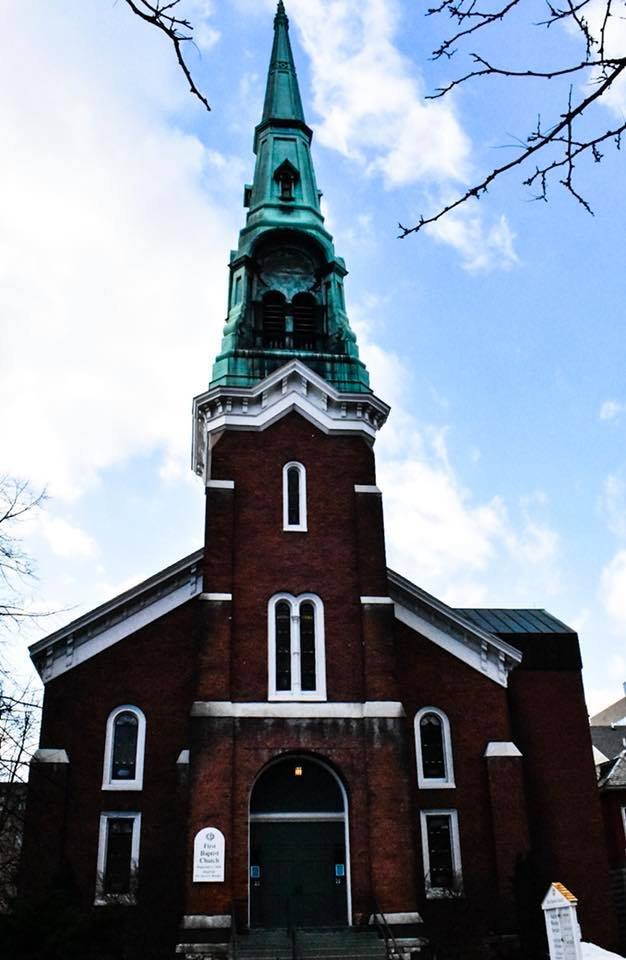 My first impression was "Omg! Look at all these gorgeous old houses and buildings." I mean SERIOUSLY, guys. I was in heaven. From the restored old houses and churches that have been standing for decades to Lake Champlain and the gorgeous mountain ranges that surround it. I didn't want to leave.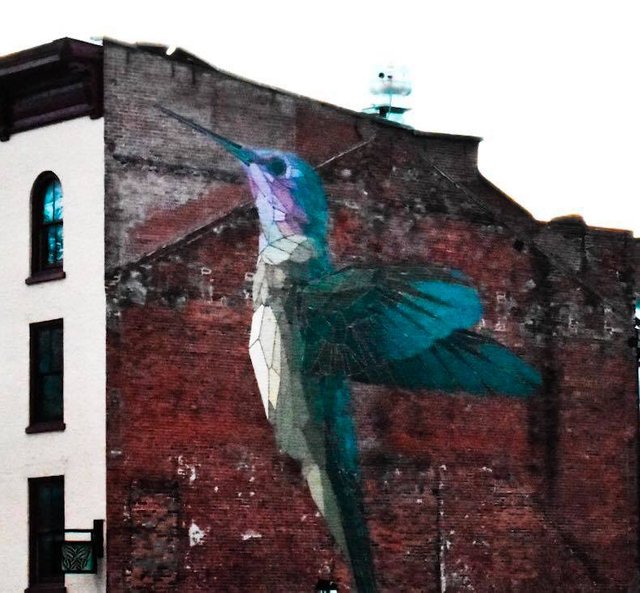 And then there was the food! Holy moly. Everything that I ate that weekend was local farm to table. It was incredible. Have you ever had an Eggs Benedict flatbread for brunch? Or a Huevos Rancheros flatbread? I had not. I'm sorry to say that my life without these two flatbreads will never be the same. This Hummingbird was outside of one of the restaurants we indulged in. Come to find out the woman has artwork all over Burlington! She even has a gallery up in a cool little coffee shop that displays local artists.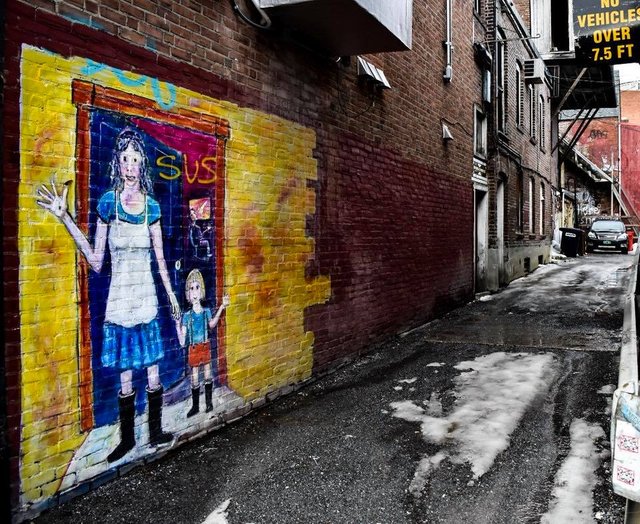 There was art everywhere and it definitely inspired me. It really was one of my favorite trips. I'm looking forward to going back when the weather is a bit warmer and I can enjoy some hiking and camping. Oh and eat more flatbread. If you're ever in Vermont definitely treat yourself to a visit in Burlington.