HELPING people in street condition. VENEZUELA.
I think that sharing my experience as a volunteer in a foundation to help people in street condition is a good idea, because in those times, those smiles were the ones that made my day, I want you to experience the same, even in small paragraphs narrated for me.
I am the photographer of this foundation, it is called '' Fundaluz '', its name refers to a foundation, to create, to give birth to people that little ray of light that in our country we believe extinct, due to so much darkness and feelings cloudy.
The foundation was created by a friend of my brother, we are not for profit, we are not for any religion or political party, we are young that we move with the most sensitive fiber to do such acts.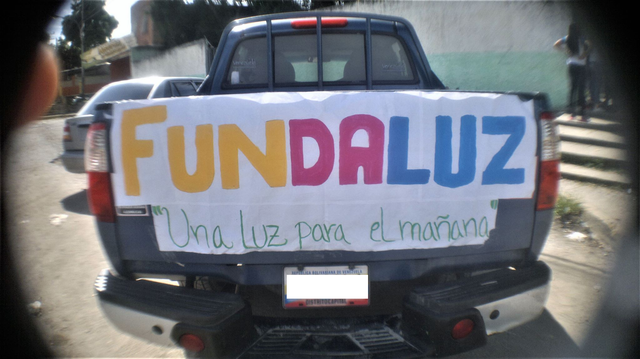 In this small pick-up is where we move, we bring food, clothes, toys ... On child's day we usually visit hospitals, wear clothes and disguised as clowns.
Speaking in a more personal way, those days were special for me, to go out, without caring for sun, to burn my skin, tired, hungry, running to cross the streets, to reach a person before the traffic light changed, the adrenaline of those moments are indescribable.
There were older people, teenagers, and many times children who saw us arrive in the truck ran, ran behind the truck to get first, to reach us, or just to say hello, my work as a photographer allowed me to have a very close contact with these people, the children asked me for the cell phone (yes, a cell phone) for them to take a picture, or they posed in a funny way asking for a picture, I used to say to them '' Give me a smile, it's all I ask of you '', and they without hesitation smiled, with innocent looks, with looks of confusion and many times, with empty looks. It is painful to see children in this condition, the eyes shine when they see an arepa (typical food of Venezuela), when receiving a juice or simply by receiving a nice phrase from one of us.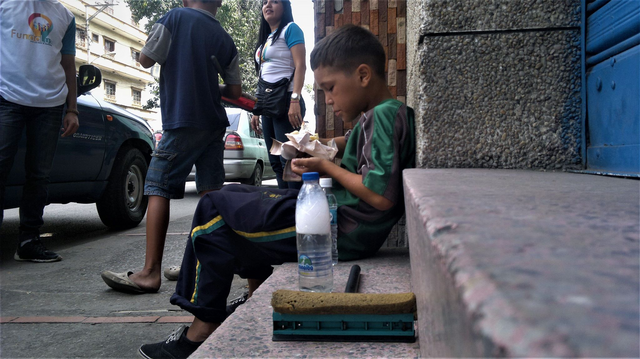 Looks of hopelessness, that '' everything is lost '', those eyes downcast, was something that simply could not stand and sometimes, my eyes were watering.
Apart from filling their bellies, filling them with encouraging words was the best experience, no doubt.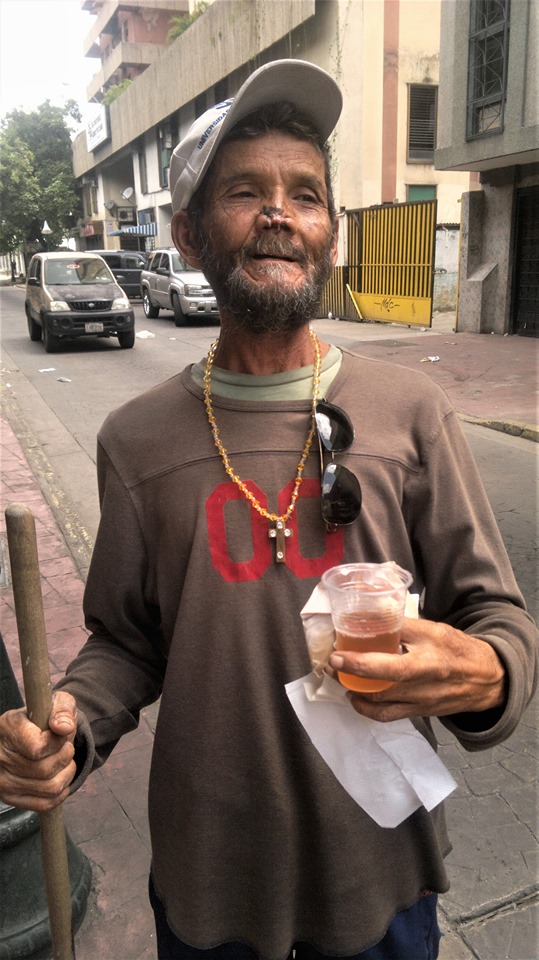 In the place where we least expect, was someone in need of our help, this means, that even the small corners of darkness, comes a ray of light.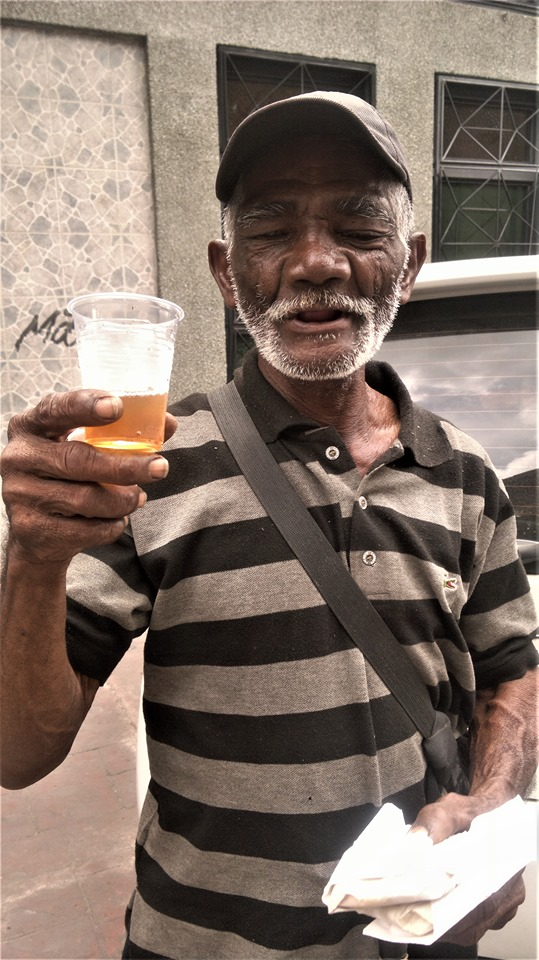 And the best answer is, definitely ...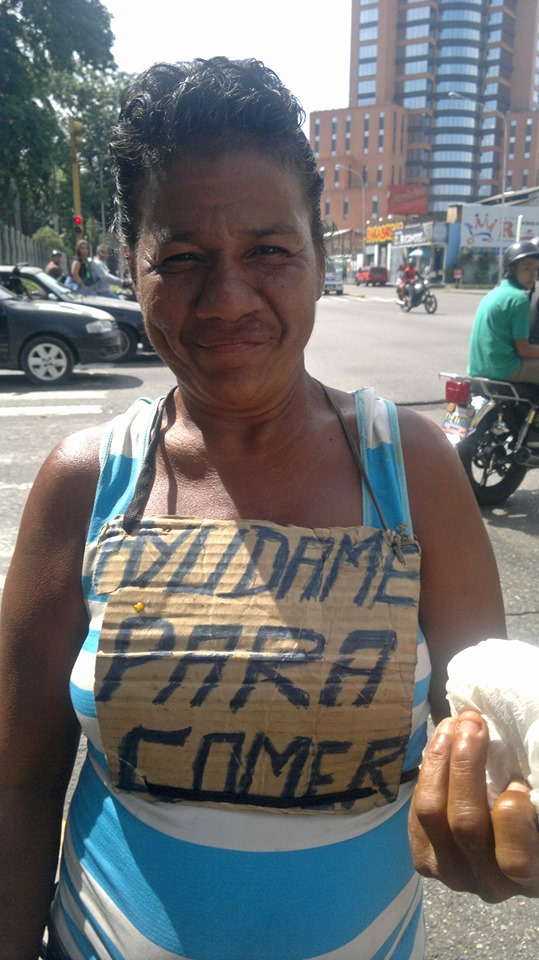 This face of thanks.
At the beginning I said that we did it without expecting any benefit for us, but yes, I think so, it was for a smile, a happy face.
And not everything was rosy, sometimes I received "threats" from annoying people just looking at the cell phone, without focusing them. But still, they deserve all the best.
I believe in Venezuela, I believe that there are still people who give everything for the country, for our relatives, for those who do not have minimal possibilities ... I still believe that there is light at the end of the tunnel.